A CALL FOR LIBERTY

INTRODUCTION
A call for liberty is needed in lands that once prospered under the influence of godliness but are now seeing such disappear at an alarming rate after allowing ungodliness to flourish and gain control.
There is an erosion of godly venues as the ungodly put forth policies that would enhance their agenda towards power and control.  There is an erosion of once held moral values as the pollution of the mind is enhanced through electronic means.
A Call for Liberty
Pursue Righteousness
Scripture reveals: In a great house there are not only vessels of gold and of silver, but also of wood and of earth (clay); some to honor and some to dishonor. If a man purge (cleanse) himself from these (the latter), he shall be a vessel unto honor, sanctified (set apart), and meet (useful) for the master's use, and prepared for every good work. 
Flee youthful lusts; but follow (pursue) righteousness, faith, charity, peace, with them that call on the Lord out of a pure heart (2 Timothy 2:20-22).  A call for liberty is being made by the Apostle Paul to walk away from those not found sound in the faith, those who have allowed certain events to be entertained rather than righteousness.
Snare of the
Devil
Scripture reveals: That they (those being entertained in the wrong way) may recover themselves (come to their senses) out of the snare of the devil, who are taken captive by him at (to do) his will (2 Timothy 2:26). The Apostle Paul identified who the culprit was; the very one who had begun his work in the Garden of Eden; utilizing the serpent as his instrument of persuasion (Genesis 3:4). 
Today the Devil utilizes others as his cohorts towards dominating the scene rather than following godly influence. There is a vast difference in the church of yesteryear, and that of today, with a dire need of a call for liberty from the clutches of the world's embrace, suffering from a Laodicean age of lukewarmness, that required a call to repentance (Revelation 3:19).
Power and Control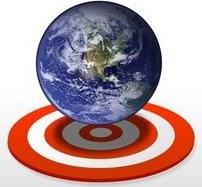 A call for liberty is needed; not only within the church itself, but governmental agencies who seek power and control rather than serve in the function originally intended.  There is an influx of politically motivated agenda that is making it increasingly more difficult to reap good from that which has turned bad.
The prophet Isaiah noted a time that many would call evil good and good evil; put darkness for light and light for darkness; put bitter for sweet and sweet for bitter; be wise in their own eyes and prudent in their own sight (Isaiah 5:20-21)!
There is an encroachment on the moral fiber of any nation that is serving corruption rather than liberty.  When the media, or individuals, fail in promulgating the truth; conceiving or serving a lie, it enhances corruption and moral status of any nation.
Spiritual Freedom
It was noted that a special concern of Christianity is the spiritual liberty of believers in Christ to be valued and guarded.  The essence of Christian liberty lies not in external freedom but in deliverance from the bondage of sin and its consequent of inner corruption. Spiritual liberty is the result of the Spirit's (Spirit of God) regenerating work, for His presence and work within produces liberty, giving a sense of freedom through relationship with God. 
A call for liberty, within the church, and life of a believer is necessary due to the fact that Scripture reveals: The time is come that judgment must begin at the house of God: and if it first begin at us, what shall the end be of them that obey not the gospel of God? If the righteous scarcely be saved, where shall the ungodly and the sinner appear (1 Peter 4:17-18)?  Is the believer being the light of the world and the salt of the earth as proclaimed by Jesus? 
Salt and Light to
the World
Jesus said: You (the believer) are the salt of the earth; but if the salt have lost its savor (flavor), wherewith (by what) shall it be salted?  It is thence forth good for nothing, but to be cast out, and to be trodden under the foot of men.  You are the light of the world. A city that is set on a hill cannot be hid.  Neither do men light a candle (lamp), and put it under a bushel (basket), but on a candlestick (lamp stand); and it gives light to all that are in the house.  Let your sight so shine before men, that they may see your good works, and glory your Father which is in heaven (Matthew 5:13-16). 
It was noted that salt adds flavoring, acts as a preservative, melts coldness, and heals wounds.  It is a very appropriate description of the believer in his or her relationship to the world. Light describes the essential mission of the Christian; to shine forth into the darkness of human depravity.  Darkness is the absence of light; and darkness alone cannot dispel the light, but the smallest light can dispel the greatest darkness.
Age of Misinformation
It was noted that we live in what is called by many "the age of information."  We are bombarded with words, via computer-based devices, via television, movies, and radio, but have we heard the Word from the Lord?  By far more than we need to hear any other word, we need to hear the Word of God, and allow His Word to give direction to our lives. 
This is a call for liberty from what more readily could be called "an age of misinformation!"  An ungodly society has taken root which seeks to dominate through deception and to undermine the godliness of man. There is a progressive movement seeking to dominate rather than allow liberty to prevail.
Out of Darkness 
into Light
The prophet Isaiah foreseen a time when Israel would arise out of darkness and shine with God's glory, in saying: Arise, shine; for your light is come, and the glory of the Lord is risen upon you. For, behold, the darkness shall cover the earth, and gross darkness the people; but the Lord shall arise upon you and his glory shall be seen upon you (Isaiah 60:1-2).
Every godly nation has such an assurance; as long as they remain steadfast, unmovable, always abounding in the Word of the Lord!  Israel of old had many times withdrawn from such a blessing, through failure to comply with godly instruction, as well as many nations today! Scripture reveals: Stand fast in the liberty wherewith Christ has made us free, and be not entangled again with the yoke of bondage (sinfulness of man) (Galatians 5:1).
Liberty versus Tyranny
A call for liberty versus tyranny is an ongoing agenda in nations that have allowed the ungodly to gain control rather than upholding the Word of God.  Permissiveness and tolerance have become the common denominator of our generation; allowing ungodliness to reign through judicial rulings and laws made to accommodate their continued livability. 
Patriotism is losing its grip as many seek to undermine such an influence. A new generation is seeking to eliminate any who oppose new policies being introduced; with an attempt to wipe out the old and accept the new, without regard to why the old was originally drafted and approved.
Falsehood Foretold
Scripture reveals: Because of false brethren unawares brought in who came in privily (secretly) to spy out our liberty which we have in Christ Jesus that they might bring us into bondage (Galatians 2:4). 
The Apostle Paul spoke of false brethren who had infiltrated the church with their purpose being to spy out and carefully examine the believer's liberty or freedom; with their ultimate goal of bringing the Christians into bondage with rules and regulations regarding Judaism (leaving Christ out of the picture). Scripture reveals: Neither is there salvation in any other: for there is no other name (the Lord Jesus Christ) under heaven whereby we must be saved (Acts 4:12).
Liberty from Deception
A call for liberty from deception, that is evading many lands, is needful to restore one from the deceptive practices of the ungodly.  Such an influence is rising from names as Socialism, Marxism, and Communism; Critical Race Theory (CRT), the Great Reset Plan, instituted by the World Economic Forum; Diversity, Equity, and Inclusion (DEI) transformation; to name but a few, that would upset the normality of life.  Included in the spin-off of evil is a drive to maintain legalized abortion, homosexuality, same sex marriage, and transgenderism as a way of life, though condemned in God's Word.
A call for liberty, is needed from goals that would include: Discredit family as an institution; control of the schools to use as tools for promoting ungodly agenda; eliminate all laws governing obscenity by calling them violation of free speech and free press; break down cultural standards of morality by promoting pornography in books, magazines, motion pictures, and TV; promote homosexuality as normal, natural, healthy; infiltrate the press, gain control of key positions in government, radio, TV, and motion pictures; infiltrate the churches and replace revealed religion with social religion.
Deliverance from a
World Domination
The world is being deceived by those who seek power and control (previously identified), to implement agenda that would destroy freedom of any form. There is an immersing of not only of world domination; but a sorting out and creating a society of its own making. There are world leaders, and organizations that seek world domination that would alleviate a call for liberty.  The only factor that holds such in abeyance; is a freedom loving people, the Church, and above all else the Almighty God!
A call for liberty requires a Nineveh type repentance and a return to God.  Scripture reveals: If my people, which are called by my name, shall humble themselves, and pray, and seek my face, and turn from their wicked ways; then will I hear from heaven, and will forgive their sin, and will heal their land (2 Chronicles 7:14).  It was noted that while this promise was originally given to King Solomon regarding the people of Israel, it is applicable to all (nations or individuals) who will call on the Lord in repentance!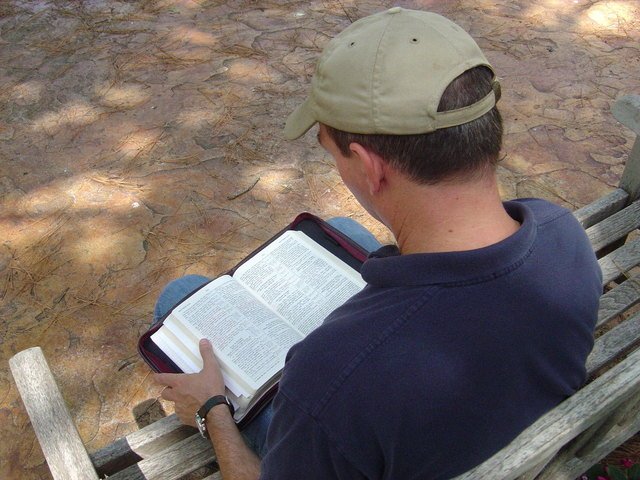 GOT QUESTIONS  A Website where Bible questions are answered.  With over 8,000 answers to frequently asked Bible questions published online, approximately 85% of the questions we are asked already have answers available to you instantly.  This Website is an easy way to search out any questions you may have.