A NEW REVELATION
By Roy Burner (Minister of the Gospel)

---
INTRODUCTION
A new revelation requires scrutiny as to whether it is authentic or not.  A Bible dictionary noted that the term revelation falls into two categories:  General and Special. 
A general revelation is available to all men, and is communicated through nature, conscience, and history.  Special revelation is given to particular people, at particular times, and comes chiefly though the Bible and Jesus Christ.  
---
A New Revelation
Seeking a Sign

Scripture reveals:  And the Pharisees came forth, and began to question (dispute) with him (Jesus), seeking of him a sign from heaven, tempting (testing) him. And he sighed deeply in his spirit, and said, Why does this generation seek after a sign? I say to you, there shall be no sign given to this generation (Mark 8:11-12).
A Bible commentary noted: Generation refers to those Jews living at that time.  This generation carries a derogatory sense because this particular generation of Jews had rejected Jesus as their Messiah (Deliverer), despite all the evidence provided to them.

Depart not with Them
In a prophecy given in a camp meeting were these words:  In the last days shall come seducing spirits that shall turn many of My anointed ones away.  Many shall fall through divers lusts because of sin abounding.  When one shall turn to the right hand or to the left you shall not turn with them, but keep your eyes wholly on the Lord.
As a young Christian I was tempted to depart the church I was attending by an individual who was seeking after a brighter place of worship.  I stayed, but he and his wife departed and became a part of the other church.  Later they returned; but as a young Christian I may have not done so!  I thank the Lord for the wisdom to not seek after a new revelation, or place of worship, through the influence of another. 
The apostle Paul stated:  I marvel, that you are so soon removed (turning away) from him that called you unto the grace of Christ to another (a different) gospel: Which is not another; but there be some that trouble you, and would (want) to pervert the gospel of Christ (Galatians 1:6-7). 
A Bible commentary noted: You are so soon removed can be translated, you are so quickly deserting.  The Galatians were in the initial stages of defecting from God to another gospel (a new revelation) or that of a different kind.  The Apostle Paul affirms that their  gospel is not another but the message of salvation proclaimed by others was vastly different from the true one.  

Deceiving the Very Elect
Scripture reveals: If any man shall say to you, Lo, here is Christ, or there; believe it not.  For there shall arise false Christs, and false prophets, and shall show great signs and wonders; insomuch that, if it were possible, they shall deceive the very elect (Matthew 24:23-24). 
Wherefore, if they shall say to you, Behold, he is in the desert; go not forth: Behold, he is in the secret chambers (inner rooms); believe it not (Matthew 24:26).  There have been some who have deceived others with what appeared to be a new revelation; resulting in deception and untruth, thus warnings in God's Word towards deception, should not go unheeded.

Knowledge of the Truth
The Apostle Paul warned Timothy, a young evangelist, that in the last days perilous times shall come.  He spoke of those having a form of godliness, but denying the power thereof: from such turn away (2 Timothy 3:5).  
Of those who are ever learning, and never able to come to the knowledge of the truth (2 Timothy 3:7).  A Bible commentary noted: A form of godliness is mere religion without power or spiritual life.  Paul commands Timothy to turn away from false teachers; condemns those who quest for truth apart from God's Word.

Seeking Brighter Lights

Paul instructed Timothy: Continue you in the things which you have learned and have been assured of, knowing of whom you have learned them.  That from a child you have known the holy scriptures, which are able to make you wise unto salvation through faith which is in Christ Jesus (2 Timothy 3:14-15).
There is a tendency to seek after brighter lights, a new revelation, a more modern form of worship; forsaking the instructive Word of God.  Scripture reveals: There is a way which seems right to a man; but the end thereof are the ways of death (Proverbs 14:12).  A Bible commentary noted: The way which seems right may not be the best or righteous way.

Order in Worship
Scripture reveals:  How is it then, brethren?  When you come together, every one of you has a psalm, has a doctrine, has a tongue, has a revelation, has an interpretation.  Let all things be done unto edifying (1 Corinthians 14:26).
A Bible commentary noted: That each of these things might be done; every gift made use of, providing that each be done in a manner that would edify of the church, not to nourish one's own pride and vanity.  Scripture reveals:  Let all things be done decently and in order (1 Corinthians 14:40).
Spirit of Wisdom and
Revelation
Scripture reveals: That the God of our Lord Jesus Christ, the Father of glory, may give to you the spirit of wisdom and revelation in the knowledge of him (Ephesians 1:17).  This speaks of a disposition consisting of both wisdom and revelation in knowing Christ as one's Lord and Savior.
Thank God, that revelation came into my own life; which was a new revelation to me, which opened the door of God's love and mercy, through His only begotten Son, the Lord Jesus Christ, towards the salvation of my soul! 
That same revelation is available to all!  The apostle Paul wrote: Now to him that is of power (able) to stablish (establish) you according to my Gospel, and the preaching of Jesus Christ, according to the revelation of the mystery, which was kept secret since the world began:
But now is made manifest, and by the scriptures of the prophets, according to the commandment of the everlasting God, made known to all nations for the obedience of faith (Romans 16:25-26).
One Blood All Nations
Scripture reveals: God has made of one blood all nations of men for to dwell on the face of the earth, and has determined the times before appointed, and the bounds of their habitation; that they should seek the Lord, if (in the hope that) haply that they feel after (find) him, though he be not far from every one of us (Acts 17:26-27).
Paul's revelation revealed the true and only God; which is still being proclaimed today, though the spreading of the Gospel message to all nations.  A new revelation is being given (to those who have yet to receive it) of the Gospel message; which is also a general revelation of the need of salvation to all of mankind!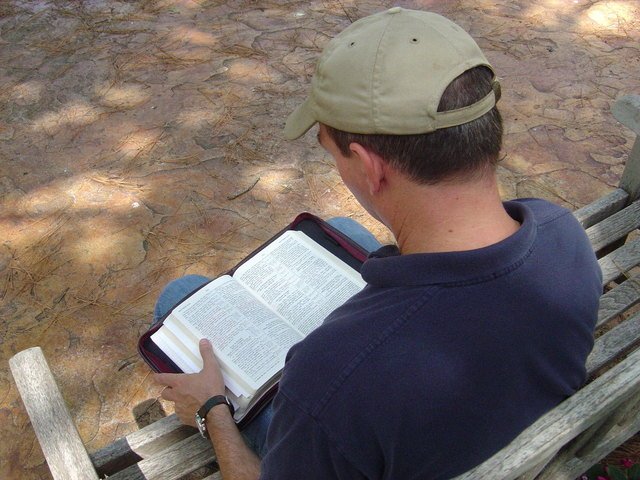 GOT QUESTIONS  A Website where Bible questions are answered.  With over 4,500 answers to frequently asked Bible questions published online, approximately 75% of the questions have answers available instantly.  This Website is an easy way to search out any questions you may have.