A PLACE OF REFUGE
---
INTRODUCTION
A place of refuge is that which one turns to for safety; a shelter from distress, calamity, or danger and gives protection to one in peril.  We live in an uncertain world in which peace often slips from the clutches of those seeking to obtain it.
There are forces of evil that are robbing mankind of security that once prevailed.  There are many refugees seeking a place of refuge from the evilness of man; finding it increasingly more difficult to obtain a resting place for their troubled souls. 
---
A Place of Refuge
from Sudden Destruction
Scripture reveals: When they shall say, Peace and safety, then sudden destruction comes upon them, as travail (labor pains) upon a woman (pregnant woman) with child; and they shall not escape (1 Thessalonians 5:3).  
It was noted that this particular passage of Scripture was in reference to wicked and ungodly men; with sudden destruction coming upon them as in the Pre-flood days of Noah, the inhabitants of Sodom and Gomorrah in the days of Lot; and Babylon the hold of every foul spirit.  
Opposition to Evil

The evilness of man seeks to override a place of refuge that one may seek to obtain; particularly those looking to God as their source of refuge.  They know that one's faith in God would be detrimental to their evil reign.  Scripture reveals: Though we (the believer) walk in the flesh, we do not war after (of) the flesh.
The weapons of our warfare are not carnal (of the flesh), but mighty through God to the pulling (tearing) down of strongholds; casting down imaginations (arguments), and every high thing that exalts itself against the knowledge of God, and bringing into captivity every thought to the obedience of Christ (2 Corinthians 10:3-5).
It was noted the weapons of our (the Christian) warfare are not carnal; not of fleshly wisdom, cunning craftiness, hidden things of dishonesty, or great swelling words of vanity (as the evilness of man produces) but mighty through God towards the pulling (tearing) down of strongholds of sin, unbelief, pride, and hardness of heart.
A Place of Refuge
from Oppression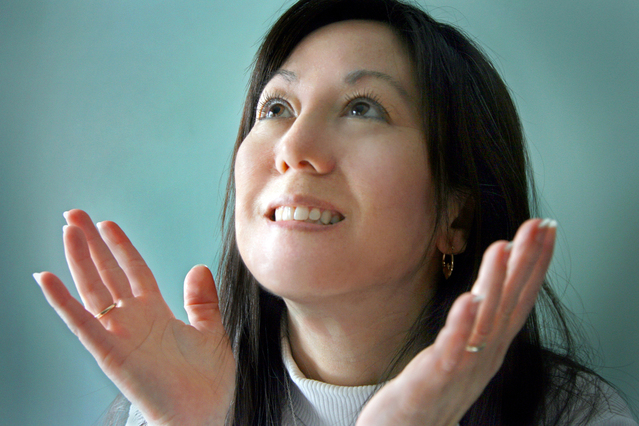 The Psalmist David had comfort in knowing where a place of refuge was, in saying: God is my rock; in him will I trust: he is my shield, and my horn (strength) of my salvation, my high tower (stronghold), and my refuge, my savior; who saves me from violence (2 Samuel 22:3).  You are my hiding place (place of refuge); you shall preserve me from trouble; you shall compass (surround) me about with songs of deliverance (Psalm 32:7).
It was noted that the Lord is a refuge for the oppressed such as have no might nor power: thrown down and trampled upon by the persecution of men.  Contending with a variety of sorrows and afflictions, the Lord is a refuge in such times.  He is a place of refuge when all others fail, in the day of affliction.  
A Deeper Trust 
A Place of Refuge
Scripture reveals: While Jesus and His disciples were in a ship; there rose a great storm of wind, and the waves beat into the ship, so that it was now full. And he was in the hinder (stern) part of the ship, asleep on a pillow: and they (His disciples) woke him, and said to him, Master, care you not that we perish?
And he arose, and rebuked the wind, and said to the sea, Peace, be still, and the wind ceased, and there was a great calm (Mark 4:37-39). In a authoritative voice He restored the calm then asked His disciples, Why are you fearful? Now is it that you have no faith (Mark 4:30)?  It was noted that His questioning was to instill into His disciples a deeper trust as to where their refuge was!
No Matter How Dark
the Moment
In a poem entitled: "This Too Will Pass Away" by an unknown author are found these words:  If I can endure for this minute whatever is happening to me, no matter how heavy my heart is or how dark the moment may be.  
If I can remain calm and quiet with my entire world crashing about me secure in the knowledge God loves me. If I can but keep on believing what I know in my heart to be true that darkness will fade with the morning and that this will pass away too; then nothing in life can defeat me. 
For as long as this knowledge remains I can suffer whatever is happening, for I know God will break all the chains that are binding me tight in the darkness trying to fill me with fear. For there is not night without dawning and I know that my morning is near.  
Be Not Troubled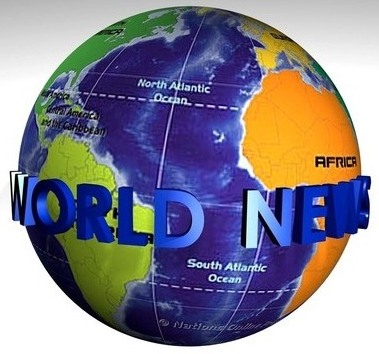 Jesus said: Peace I leave with you, my peace I give to you: not as the world gives, give I to you. Let not your heart be troubled, neither let it be afraid (John 14:27).  It is noted that the peace Christ gives is true, solid, and substantial; the peace of the world affords a transient, unstable, and short lived one, but the peace of Christ is lasting and durable.
The peace of the world will not support the troubles in it, but the peace of Christ carries His people through all the difficulties of this life.  Let not your heart be troubled; neither let it be afraid, refers to the dangers one may be exposed too, and the trouble one may be exercised with; but in the midst of them all, through Christ you shall have my peace.
First Christian Martyr
The first Christian martyr, mentioned in God's Word, knew where his place of refuge was.  Scripture reveals: But he (Stephen), being full of the Holy Ghost (God's Spirit), looked up steadfastly into heaven, and saw the glory of God, and Jesus, standing on the right hand of God. And said, Behold, I see the heavens opened, and the Son of man (Christ) standing on the right hand of God (Acts 8:55-56).
And they stoned Stephen, calling upon God saying, Lord Jesus, receive my spirit. And he kneeled down, and cried (cried out) with a loud voice, Lord, lay not this sin to their charge. And when he had said this, he fell asleep (died) (Acts 8:59-60).  Facing certain death Stephen, full of God's Spirit, was concerned for the souls of those who were about to take his life; not fearful of impending death, for assurance had been given towards a heavenly gain at the moment of an earthly death.
To Live is Christ
to Die is Gain
The Apostle Paul went through many trials and tribulations; suffering much for the name of Christ, but knew where a place of refuge was, in saying: For me to live is Christ, and to die is gain (Philippians 1:21).  It was noted that Paul was just as happy to magnify the Lord by death as life.  To live for Christ reflected living in a manner that would magnify the Lord.
But to die would be a graduation to something better; a promotion to the heavenly presence of Christ and perfect fellowship with Him.  Many are martyred in the hour in which we live; but their faith in God, and the Lord Jesus Christ, remained steadfast; a place of refuge realized, whether in this life or the glory of the one to come.
A Place of Refuge 
through Faith
Scripture reveals those who found a place of refuge through faith: They subdued kingdoms, wrought righteousness, obtained promises, stopped the mouths of lions, quenched the violence of fire, escaped the edge of the sword, out of weakness were made strong, waxed (grew) valiant in fight (battle), turned to flight the armies of the aliens (Hebrews 11:33).
Others were tortured, not accepting deliverance; that they might obtain a better resurrection (a heavenly). Others had trial of cruel mocking and scourging, moreover of bonds (chains) and imprisonment (Hebrews 11:35-36).  It was noted that some died (martyred) as a testimony of their love for God; while others were delivered; either way, all knew where a place of refuge was, with the assurance of a heavenly gain.
Different Destiny for
the Wicked
The Psalmist reflected on how long the wicked will continue to triumph; their fate not the same as those who believes in the Lord.  Scripture reveals: They (the wicked) gave themselves together against the soul (life) of the righteous, and condemn the innocent blood (no regard for the sacredness of life).  But the Lord is my (the Psalmist and the Believer's) defense; and my God is the rock of my refuge.  And he shall bring upon them (the wicked) their own iniquity, and shall cut them off in their own wickedness; yea, the Lord our God shall cut them off (destroy them) (Psalm 94:21-23).
It was noted that there are those who gather themselves together (which we are experiencing today) against the soul of the righteous in order to take away their lives.  It would be the just punishment of the wicked to cause the mischief they intended toward others to fall upon themselves, reflecting that God is a God of vengeance (to the unrepentant in heart), and will execute His judgment in due time.  
Strength and Refuge
The Psalmist further reveals where a place of refuge was: He (the Lord) is my rock and my salvation: he is my defense; I shall not be moved (shaken).  In God is my salvation and my glory; the rock of my strength, and my refuge, is in God.  Trust in him at all times; you people, pour out your heart before him; God is a refuge for us (Psalm 62:6-8).
The phrase "I Shall not Be Moved" infers fresh strength and rigor, as the believer considers God (and the Lord Jesus Christ) as their rock (foundation), salvation, defense, and refuge.  The ungodly have no such hope.  Scripture reveals: The Lord knows the way of the righteous (which is blessed); but the way of the ungodly shall perish (Psalm 1:6).  
Many today are running to and fro seeking a place of refuge; utterly dismayed and frightened as to what happened to their once peaceful setting, who will find no real peace until they yield their heart and life over to the Lord Jesus Christ, who is the prince of peace!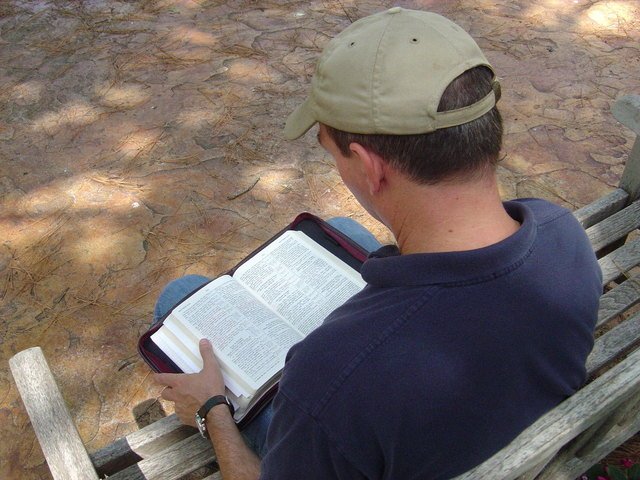 GOT QUESTIONS  A Website where Bible questions are answered.  With over 8,000 answers to frequently asked Bible questions published online, approximately 85% of the questions we are asked already have answers available to you instantly.  This Website is an easy way to search out any questions you may have.

YOU MAY BE INTERESTED IN
Calling evil good is a trait that is as the pre-Flood days of Noah, Sodom and Gomorrah, and Babylon the hold of every foul spirit; dealt with destruction by God.