A REBELLIOUS NATION
W R Burner (Minister of the Gospel)
INTRODUCTION
A rebellious nation towards God will pay a heavy price for its rebellious nature unless it repents of its misdeeds; to seek God's mercy rather than His judgment. There are numerous references in God's Word concerning His judgment on rebellious nations; as well as His mercy being extended toward those who repent and return to Him.
One example of a rebellious people, returning to God, is given concerning Nineveh.  Scripture reveals that the Word of the Lord came to the prophet Jonah, saying: Arise, go to Nineveh, that great city, and cry (cry out) against it; for their wickedness is come up before me (Jonah 1:1).
A Rebellious Nation
Grace rather than Judgment
Scripture reveals that Jonah arose, and went to Nineveh, according to the Word of the Lord, and as Jonah began to enter into the city a day's journey (on the next day), he cried (cried out), and said, Yet forty days, and Nineveh shall be overthrown (destroyed).
The people of Nineveh believed God (the first step towards repentance), and proclaimed a fast, and put on sackcloth (a genuine sign of repentance), from the greatest of them even to the least of them (Jonah 3:3-4).  And God saw their works, that they turned from their evil way; and God repented (relented) of the evil, that he had said that he would do to them; and he did it not (Jonah 3:10).
A Bible commentary noted: God did not change in His ultimate intention toward the Ninevites; rather they changed in their attitude toward Him.  On the basis of that change, God could deal with them in grace, rather than in judgment as their failure to repent would have  necessitated.
Scripture reveals the antidote for God's mercy:  If my people, which are called by my name, shall humble themselves, and pray, and seek my face, and turn from their wicked ways (that of a rebellious nation); then will I hear from heaven, and will forgive their sin, and will heal their land (2 Chronicles 7:14).  Nineveh had fulfilled all of the requirements specified in this Scripture and God's mercy was extended!
Lowering of Protective
Hedge
A rebellious nation cannot continue to experience God's umbrella of protection; rather will experience a lowering of His protective hedge, or a series of token judgmental strokes, to awaken that nation towards a return to Him.  Scripture reveals: For the kingdom is the Lord's; and he is the governor among the nations (Psalm 22:28).
A Bible commentary noted: God rules in the hearts of some by His Spirit and grace, and over others with a rod of iron.  Those words reveal that when God is removed from the scope of things (by a rebellious nation) it incurs His wrath.  Many once godly nations have eloped from God; allowing the ungodly to flourish, rather than obedience to God's Word.  There is little remorse for having done so; due to the fact they love to have it so. 
Characteristics of a
Rebellious Nation
An example is given in the characteristics of a rebellious nation; through the nation of Judah, in the days of the prophet Isaiah.  We are seeing those characteristics manifested in our time as well!
The prophet Isaiah, in speaking the words of the Lord, said: Hear, O heavens, and give ear, O earth: for the Lord has spoken, I have nourished and brought up children, and they have rebelled against me (in a rebellious nation status) (Isaiah 1:2).  O, sinful nation, a people laden (weighed down) with iniquity (lawlessness), a seed of evil-doers, children that are corrupters; they have forsaken the Lord, they have provoked the Holy One of Israel unto anger, they have gone (turned) away backward (Isaiah 1:4).
A Bible commentary noted: Isaiah pictures the southern kingdom of Israel (Judah) as ungrateful children rebelling against their parents; of His chosen people, who have become corrupt and backslidden.  The prophet calls them back to obedience.
Liken Unto Sodom and
Gomorrah
In speaking the words of the Lord, concerning Judah, the prophet Isaiah continued in saying: Except the Lord of hosts had left to us a very small remnant, we should have been as Sodom and we should have been like Gomorrah.  Hear the words of the Lord, you rulers of Sodom; give ear to the law of our God, you people of Gomorrah (Isaiah 1:9-10).
A Bible commentary noted: The prophet addressed the people of Judah as if they were the inhabitants of Sodom and Gomorrah.  Cities that were infamous for their sins, and notorious for the punishment of them, being consumed by fire from heaven.  Every nation, even the whole world, would have been like these cities, both for sins and punishment, had it not been for the grace of God, in leaving and reserving a few for His glory, and the support of His interest.
If God had not taken such methods of grace; for the sake of this small remnant, in which temporal judgments are often averted, every individual of mankind would have been cast into Hell, and suffered the vengeance of eternal fire, which was the punishment for Sodom and Gomorrah, setting them as an example to others (of a rebellious nation status) who should live ungodly.
Cease to Do Evil
Scripture reveals: Wash you clean; put away the evil of your doings from before my (God's) eyes; cease to do evil (Isaiah 1:16).  A Bible commentary noted: Isaiah, in speaking the words of the Lord, calls the people (of a rebellious nation) back to obedience to God.  
Wash does not indicate the sinner may cleanse himself; nor does it refer to mere ritual washing, rather it indicates the sinner must accept the cleansing offered by the Lord, a cleansing of the heart resulting in true repentance.
We are seeing many of a rebellious nation category, who as Judah, have turned away from "What Thus Saith the Lord" with acceptance of ungodly ways to satisfy lustful attitudes and mannerisms.  It is unfortunate, but there is a lack of crying out against the ungodliness of our day, with many adopting the ways of the world, rather than being a separated people unto God.
Nations Rise and Fall
Scripture reveals: God increases (makes great) the nations, and destroys them: he enlarges (spreads out) the nations, and straitens (guides) them again (Job 12:23).  
A Sunday school commentary noted: God, having power and authority to create, also has power and authority to destroy that which He creates.  This was shown by the flood.  When humans become so evil, that every thought and imagination of the human mind and heart was only evil continually, God decided to destroy from the earth the humans He had created.  To give life and take away life are both within God's authority.
Quietness from God
Scripture reveals: When he (God) gives quietness, who then can make trouble? And when he hides his face, who then can behold him? Whether it be done against a nation, or against a man only (alone).  That the hypocrite reign not, lest the people be ensnared (Job 34:29-30).
A Bible commentary noted: Quietness or peace is of God; external peace to bodies of men; quietness and contentment in outward enjoyments, peace and safety at home, and from enemies abroad, inward spiritual peace, of God, and in Christ, who said: Peace I leave with you, my peace I give you, not as the word gives, give I to you. Let not your heart be troubled, neither let it be afraid (John 14:27).
When God hides his face from a rebellious nation, because of their sins; He would not hear their prayers, nor assist them against their enemies, nor arise for His help and deliverance out of their hands; there was no looking to Him; no looking into and beholding the words and ways of God; for these were out of sight because of man's disobedience and failure.  A choice awaits all; whether to look to God in all things and enjoy His blessings, or turn away and receive His chastisement.
Nations that Forget
God
Scripture reveals: The wicked shall be turned into hell, and all the nations that forget God (Psalm 9:17).  A Bible commentary noted: The wicked shall be turned into Hell signifies the place of torment, where the souls of the wicked go immediately after the judgment is over; with everlasting separation from God, and in a sense of His wrath and fiery indignation.
All the nations that forget God applies to every wicked man who forgets there is a God who sees and knows all things, and to whom men are accountable. These words emphasizes the need for man to recognize there is a place called Hell; reserved for those who rebel against God; that of His only begotten Son, the Lord Jesus Christ, and the prompting of the Spirit of God to reconcile one towards salvation of the soul.
A Blessed Nation
Scripture reveals: Blessed is the nation whose God is the Lord: and the people whom he has chosen for his own inheritance (Psalm 33:12).  A Bible commentary noted: Blessed is the nation whose God is the Lord; who have interest in a wonder working God, both in creation and providence; and especially in grace.
The Bible expresses numerous benefits for having received the God of all Creation into one's heart and life.  Scripture reveals one of the reasons why: That you may be blameless and harmless (innocent), the sons (children) of God, without rebuke (fault), in the midst of a crooked and perverse nation, among whom you shine as lights in the world (Philippians 2:15).
Remnant of Faithful
Believers
Scripture tells of the prophet Elijah, who cried out to the Lord, saying: I have been very jealous (zealous) for the Lord God of hosts: for the children of Israel have forsaken your covenant, thrown down your altars, and slain your prophets with the sword; and I, even I only, am left: and they seek my life, to take it away (1 Kings 19:10).
The Lord responded with: Yet I have left (reserved) seven thousand in Israel, all the knees which have not bowed to Baal (a pagan God), and every mouth which has not kissed (acknowledged) him (1 Kings 19:18). This indicates a remnant of faithful worshipers, that Elijah was not alone, as He had thought, and that God takes care of those dedicated to Him (as He did Elijah), which still applies today, to the righteous who find themselves in the midst of a rebellious nation!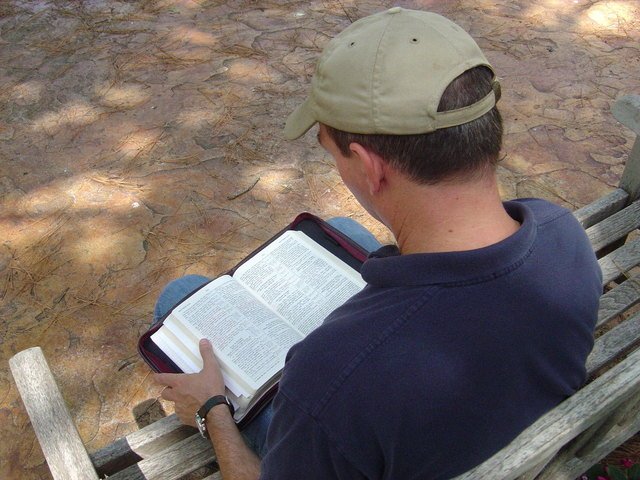 GOT QUESTIONS  A Website where Bible questions are answered.  With over 4,500 answers to frequently asked Bible questions published online, approximately 75% of the questions have answers available instantly.  This Website is an easy way to search out any questions you may have.