A RESURRECTED LIFE
By Roy Burner (Minister of the Gospel)

---
INTRODUCTION
A resurrected life is a venture beyond human imagination with rewards that are out of this world.  There is a beauty in such a life that is experienced at the moment of conversion.
A resurrected life could be expressed as an awaking, when the body is fresh and vigorous, as that of a person coming out of a comfortable sleep.  The Psalmist David wrote: As for me, I will behold your face in righteousness: I shall be satisfied, when I awake, with your likeness (Psalm 17:15).  One person described the resurrected life as one's body being dirty and grimy; then taking a shower to wash away all the filth, coming out with a clean and refreshed feeling.
My own experience was being so heavenly minded, on the day of my conversion (salvation), that I did not want to come down to the reality of an earthly situation that transpired shortly thereafter.  A resurrected life is described in God's Word: If any man be in Christ, he is a new creature (creation): old things are passed away; all things are become new (2 Corinthians 5:17).  A Bible commentary noted:  There is a decisive break with the old life at the moment of salvation.  All things become as new as a result of being united in Christ. 

---
A Resurrected Life
Fades not Away
Scripture reveals:  Blessed be the God and Father of our Lord Jesus Christ, which according to his abundant mercy has begotten us again unto a lively (living) hope by the resurrection of Jesus Christ from the dead, to an inheritance incorruptible, and undefiled, that fades not away, reserved in heaven for you (1 Peter 1:3-4).

Peter's view of salvation is an ultimate salvation, a resurrected life in Christ, when the believer is rescued from this world into the presence of God.

Denying Ungodliness
When one enters into a resurrected life in Christ; the unsaved will not understand your new path in life: Scripture reveals: They think it strange that you run not with them to the same excess of riot, speaking evil of you (1 Peter 4:4).  They do not understand what a new life in Christ entails!
A truly converted, and dedicated Christian, will begin living a different life.  Scripture reveals: For the grace of God that brings salvation has appeared to all men, teaching us that, denying ungodliness and worldly lusts, we should live soberly, righteously, and godly, in this present world; looking for that blessed hope, and the glorious appearing of the great God and our Savior Jesus Christ (Titus 2:11-13).
A resurrected life in Christ does not entail the foolishness once endured, of being deceived into serving various lusts and pleasures, a life of malice and envy, and hatred.  We see this in the makeup of the world we live in; but after the love of God, and the Lord Jesus Christ, comes into one's heart there is a noticeable change.

Works of the Flesh
and Fruit of the Spirit
The works of the flesh will rapidly disappear when one begins to walk in a resurrected life in Christ.  The works of the flesh are:  Adultery, fornication (sex outside of biblical marriage), uncleanness (sexual impurity), lasciviousness (sexual excess), idolatry (putting one's chief affections on any object or  person instead of God), witchcraft (tampering with the occult), hatred, emulations (jealously), wrath, strife (selfish ambitions), seditions (dissension), heresies (division), envying, murders, drunkenness, or revelings, and such like: of which they that do such things shall not inherit the kingdom of God (unless repentance comes into the picture) (Galatians 5:19-21).
In a resurrected life in Christ one puts on the fruit of the Spirit which is:  Love (the willing, sacrificial giving of oneself without thought of a return), joy (gladness of heart), peace (freed from worry and fear), longsuffering (patience with others), gentleness (kindness), goodness (generosity), faith (faithfulness), meekness (consideration of one's relations with others),  and temperance (self-control): against such their is no law (Galatians 5:22-23).
It is only through the love of Christ abiding in one's heart, and of God's Spirit within us, that one is able to accomplish putting aside the old man and putting on Christ!

One's Adversary
The Devil
A resurrected life will bring one's adversary, the Devil, into the forefront of one's life because of one's commitment to Christ.  Scripture reveals: Be sober, be vigilant; because your adversary the devil, as a roaring lion, walks about seeking whom he may devour (1 Peter 5:8).
He is on the right hand of the saved of the earth to bring a blow of defeat; if possible.  He knows the right bait to use and one's weakest point, to try and discourage, and even dislodge, one from their walk in Christ; if he could.
God's Word gives an assurance:  Whom resist steadfast in the faith, knowing that the same afflictions are accomplished (experienced) in your brethren that are in the world.  But the God of all grace, who has called us into his eternal glory by Christ Jesus, after you have suffered a while, make you perfect, stablish (establish), strengthen, and settle you (1 Peter 5:9-10).

Satan Desires to
Have You
The Lord said to Peter, one of His disciples:  Behold, Satan has desired to have you, that he may sift you as wheat; but I have prayed for you, that your faith fail not; and when you are converted, strengthen your brethren (Luke 22:31-32).  Jesus told Peter that before the cock (rooster) would crow He would deny Him three times.  He foretold of Peter's denial but also of his repentance.
A resurrected life in Christ may entail failure (as in the case of Peter) but the door of forgiveness is always available!  God has cleared a pathway of forgiveness through repentance, even after one's initial conversion.
The blood of Jesus Christ (shed on that eventful day on the Cross of Calvary for all of mankind) cleanses from all sin!  Scripture reveals: If we confess our sins (a necessity before forgiveness can be extended), he is faithful and just to forgive us our sins, and to cleanse us from all unrighteousness (1 John 1:9). 
Resurrection of Christ
To have a resurrected life in Christ requires one to believe in the resurrection of Christ.  Scripture reveals: If you shall confess with your mouth the Lord Jesus, and believe in your heart that God has raised him from the dead, you shall be saved (Romans 10:9). 
The Apostle Paul stated:  Now if Christ be preached that he rose from the dead, how say some among you that there be no resurrection of the dead?  But if there be no resurrection of the dead, then is Christ not risen; And if Christ be not risen, then is our preaching vain (futile), and your faith is also vain (1 Corinthians 15:12-14).
A Bible commentary noted:  Paul established first of all that resurrection is an essential part of the gospel.  If one were to deny the resurrection; Christ would still be in the grave, preaching would be in vain, and our hope in Christ would not take us beyond this present life.

Image of the Heavenly
Scripture reveals:  Therefore we are buried with him (Christ) by baptism into death (dying out to self); that like (just) as Christ was raised  up from the dead by the glory of the Father, even so we also should walk in the newness of life.  For if we have been planted (united) together in the likeness of his death, we  shall be also be in the likeness of his resurrection (Romans 6:4-5).
And as we have borne the image of the earthy (man of dust), we shall also bear the image of the heavenly (1 Corinthians 15:49).  O death, where is your sting? O grave, where is your victory (1 Corinthians 15:55)?  But thanks be to God which gives us the victory through our Lord Jesus Christ (1 Corinthians 15:57)!
Rapture of the Church
Scripture reveals: For the Lord himself shall descend from heaven with a shout, with the voice of the archangel, and with the trump (trumpet) of God; and the dead in Christ shall rise first: Then we which are alive and remain shall be caught up together with them in the clouds, to meet the Lord in the air; and so shall be ever (always) be with the Lord (1 Thessalonians 4:16-17).
After Jesus' resurrection from the grave, while speaking to His disciples, they seen Him being taken up; and a cloud receiving them out of their sight.  While they looked steadfastly toward heaven, two men stood by them in white apparel; which said:
You men of Galilee, why stand you gazing up into heaven?  This same Jesus, which is taken up from you into heaven, shall so come in like manner, as you have seen him go into heaven (Acts 1:11).
A Bible commentary noted:  After His resurrection, Christ ascended to heaven to resume His glory and enthronement.  He also began His high priority ministry, in heaven, for believers which continues to this day!  When the Christian understands the ascension of Christ, he looks forward to His imminent return.

A Resurrection Life
in Christ
Scripture reveals: I (the Lord Jesus Christ) am  the resurrection, and the life: he that believes in me, though he may die, yet shall he live: and whosoever lives and believes in me shall never die (John 11:25-26).  A Bible commentary noted: This was one of Jesus' greatest "I am" statements, signifying His power to give eternal life.
If the Spirit of him that raised up Jesus from the dead dwell in you, he that raised up Christ from the dead shall also quicken (give life) to your mortal bodies by (because of) His Spirit that dwells in you (Romans 8:11).  A resurrected life begins with acceptance of Jesus as one's Lord and Savior, the forgiveness of sin, with a new life in Christ. 
If one goes by the way of the grave, before the coming of the Lord, assurance is given towards a resurrected life beyond the grave!  All comes into focus with one's believing in Christ.  I pray you will receive Jesus, as Lord and Savior, if you have not already done so, to share in the glorious promise of a future in Him!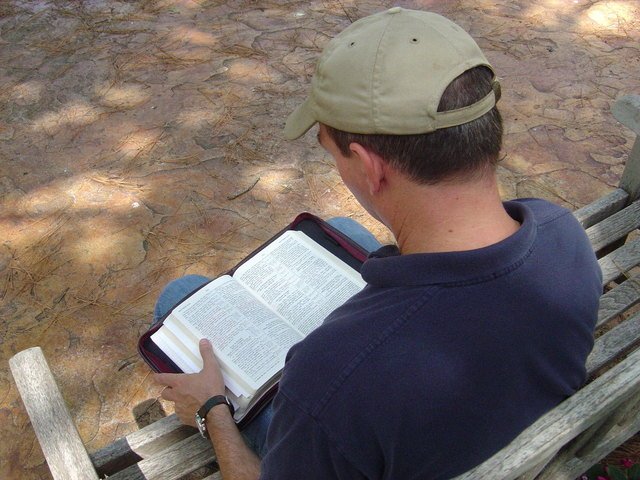 GOT QUESTIONS  A Website where Bible questions are answered.  With over 4,500 answers to frequently asked Bible questions published online, approximately 75% of the questions have answers available instantly.  This Website is an easy way to search out any questions you may have.

YOU MAY BE INTERESTED IN
Door of life is growing more fragile in an age in which little value is placed on human life by those who seek to control through devious means.