ACCEPTANCE OR REPROACH

---
INTRODUCTION
Acceptance or reproach is a decision every individual has to make in regards to the current flow of ungodliness that being manifested as in the pre-Flood days of Noah, Sodom and Gomorrah, and Babylon the hold of every foul spirit.
Scripture reveals: Wherefore come out from among them (the ungodly), and be you separate saith the Lord, and touch not the unclean thing; and I will receive you (2 Corinthians 6:17).  It was noted that the Apostle Paul always roots practical Christianity in sound biblical doctrine with exhortation to holiness before God. The believer is to abstain from spiritual fellowship with all who are opposed to God but be open to all who are truly dedicated to serving God.
---
Acceptance or Reproach
Prove all Things
Acceptance or reproach comes into focus in the First Epistle of the Apostle Paul to the Thessalonians in saying: Warn them that are unruly, comfort the feebleminded (faint-hearted), support the weak, be patient toward all men. See that none render evil for evil to any man; but ever follow that which is good, both among yourselves, and to all men (1 Thessalonians 5:14-15).
Prove all things; hold fast that which is good, abstain from all appearance of evil, and the very God of peace sanctify you; and I pray God your whole spirit and soul and body be preserved blameless to the coming of our Lord Jesus Christ (1 Thessalonians 5:21-23).  Nowhere in God's Word is there an encouragement towards acceptance of the evilness of man; but rather to expose and reprove it!
Righteousness or
Reproach
Scripture reveals: Righteousness exalts a nation but sin is a reproach (disgrace) to any people (Proverbs 14:34).  It was noted  that righteousness exalts a nation when administered by government, and exercised towards one another; doing justice between man and man that exalts a nation, attended with privileges and blessings, which make a nation great and honorable but sin a reproach.
Those words clarify the actions of nations who have allowed the second part of this verse to be expounded upon. Acceptance or reproach has come into the picture of such nations with the latter ushering in its demise.  
It was noted  that where vice reigns, iniquity abounds, profaneness, and immorality of all sorts prevail, a people who have become mean and despicable; with the term "reproach" rendered to nations of sin who have allowed such to dominate and pollute the land; rather than godliness.
Once Nourished and
Blessed by God
Scripture reveals: The lips of the righteous know what is acceptable; but the mouth of the wicked speaks perversity (Proverbs 10:32).  It was noted that the lips of the righteous know what is acceptable to God and man; not only know them, but practices them.  
The mouth of the wicked speaks perverse things; contrary to truth and righteousness, they flatter and lie.  It is unfortunate but we are in a time of acceptance or reproach as we see a failure to reproach ungodly lifestyles but acceptance with allowance made towards promotion of such.  
It is astonishing to witness what is happening to a land once dominated by a godly culture, nourished and blessed by God, and then see a reversal, in a relatively short period of time, that brings reproach instead of acceptance.
Unfruitful Works of
Darkness
Scripture reveals: Have no fellowship with the unfruitful works of darkness, but rather reproach (expose) them (Ephesians 5:11).  It was noted to have no fellowship with the unfruitful works of darkness; to not dwell among them, nor consent of them, but rather reprove them by words and deeds.
When it comes to acceptance or reproach God's Word affirms the latter rather than the former towards ungodliness or ungodly lifestyles; yet the church often shows acceptance and tolerance rather than reproach for that which is condemned in God's Word; allowing the permissiveness of our day to be elevated!  
Law of the Land
Slack
Scripture reveals: The law is slacked (powerless), and judgment (justice) does never go forth; for the wicked does compass (surround) the righteous; therefore wrong (perverse) judgment proceeds (Habakkuk 1:4).  It ever a Scripture fits our present hour this one certainly reveals a current situation being experienced. 
It was noted that the law is slacked; is not put into execution against offenders; the civil authorities whose office it is to do justice, according to the law, do not proceed with vigor and spirit against the transgressors, but rather in favor of honest and good men oppressed by it.
Judgment fails towards justifying the righteous, acquitting the innocent, and giving cause to the right side; neither does it condemn the wicked, and punish offenders as their crime deserves; is either not done at all, or done badly.
God's Word Affirmed

The Word of God (the Bible) often is as if highlighted, with words seemingly leaping off it pages to affirm what had been prophesied, coming to reality.  The prophet Isaiah revealed: Woe to them that call evil good and good evil; that put darkness for light, and light for darkness; that put bitter for sweet, and sweet for bitter!  Woe to them that are wise in their own eyes, and prudent in their own sight (Isaiah 5:20-21).
Which justify the wicked for reward, and take away the righteousness of the righteous from him! Therefore as the fire devours the stubble, and the flame consumes the chaff, so their root shall be as rottenness, and their blossom shall go up as dust; because they have cast away the law of the Lord of hosts: and despised the word of the Holy One of Israel (Isaiah 5:23-24).
Isaiah not only warned against what was taking place; but the result of allowing such to take root and grow!  We are seeing a growth of ungodliness, with little or no reproach, with acceptance now being taught to the youth of the land.  Scripture gives a warning about endorsing such destructive measures:  The wrath of God is revealed from heaven against all ungodliness and unrighteousness of men, who hold (suppress) the truth in unrighteousness (Romans 1:18).
Acceptance or Reproach
Righteous Keep Silent
One man noted that the world suffers not because of the violence done by the wicked but because the righteous keep silence (Napoleon).  It is unfortunate that when it comes to acceptance or reproach; oftentimes acceptance comes forth because of tolerance becoming the norm.
We are seeing the advancement of ungodliness with endorsement by appointed or elected officials; rather than reproach of ungodly lifestyles taking place.  Any nation who allows such is slated for God's judgment; unless a Nineveh type repentance comes to the forefront. 
Scripture reveals: The people of Nineveh believed God (when judgment was pronounced), and proclaimed a fast, and but on sackcloth (a sign of repentance), from the greatest of them even to the least of them (Jonah 3:5). And God saw their works, that they turned from their evil way; and God repented (relented) of the evil, that he had said that he wold do to them, and he did it not (Jonah 3:10).
Acceptance or Reproach
Choose You This Day
Scripture reveals: In every nation he that fears him (God), and works righteousness is accepted by him (Acts 10:35).  The words of Joshua come to mind; of a nation that had turned its back on God: If it seem evil to you to serve the Lord, choose you this day whom you will serve; whether the gods which your fathers served that were on the other side of the flood, or the gods of the Amorites, in whose land you dwell: but for me and my house, we will serve the Lord (Joshua 24:15).
And the people said to Joshua; we will serve the Lord (Joshua 24:21).  It was a commitment that required action, for Joshua said: Now therefore put away the strange gods (idols) which are among you, and incline (commit) your heart to the Lord God of Israel (Joshua 24:23).
Renewing of Your
Mind
Scripture reveals: I (Apostle Paul) beseech you therefore, by the mercies of God, that you present bodies a living sacrifice, holy, acceptance to God, which is your reasonable service. Be not conformed to this world: but be transformed by the renewing of your mind; that you may prove what is that good, acceptable, and perfect will of God (Romans 12:1-2).
Acceptance or reproach comes to any individual, or nation, as to how they respond to the invitation given by Joshua (previously mentioned), and the Apostle Paul.  It was noted that nothing can be of greater importance to a believer than engaging in the holiness of life and conversation (conduct); in service of God, being renewed in the spirit of one's mind, with one's spiritual senses exercised to discern good and evil; in one's servitude to the Lord!
Acceptance or Reproach
Christianity
Acceptance or reproach plays into one's life as a believer in Christ with reproach, upon acceptance of Christ, coming from the unbeliever! Scripture reveals: They (the unbelievers) think it strange that you run not with them to the same excess of riot, speaking evil of you (1 Peter 4:4).  If you be reproached for the name of Christ, happy (blessed) are you: for the spirit of glory and of God rests upon you; on their part he is evil spoken of but on your part he is glorified (1 Peter 4:14).  
The believer has the love of God to comfort you, the power and strength of Christ to support you, the grace of God's Spirit to assist you!  As a believer one can be encouraged by the words of the Lord to His disciples; and to us of today as well: Lo, I am with you always, even to the end of the world (Matthew 28:20).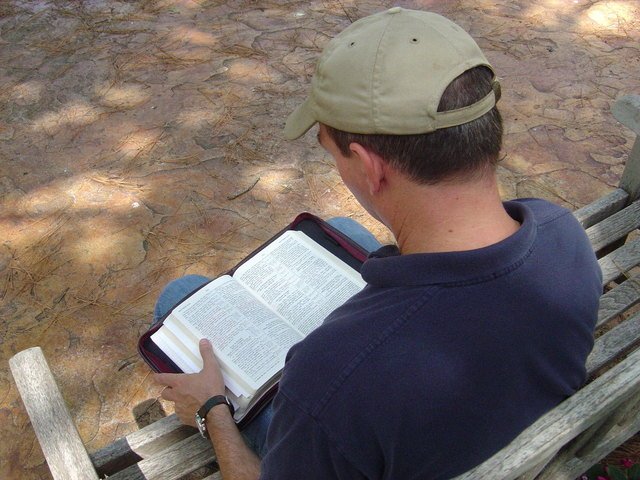 GOT QUESTIONS A Website where Bible questions are answered. With over 8,000 answers to frequently asked Bible questions published online, approximately 85% of the questions we are asked already have answers available to you instantly. This Website is an easy way to search out any questions you may have.