ADVANCEMENT OF EVIL
---
INTRODUCTION
Advancement of evil is likened to the Pre-Flood days of Noah, Sodom and Gomorrah, and Babylon which was the hold of every foul spirit; as an immoral society continues its onslaughter of ungodliness, with no apparent relief in sight!  The godliness of man is being bombarded with verbal and physical abuse in an attempt to weaken its influence.
---
Advancement of Evil
Morally and Socially
In Greek mythology a story is told of a box sent by the gods to Pandora, which she was forbidden to open.  She opened the box out of curiosity that loosened a swarm of evils upon mankind: a prolific source of troubles. Pandora's box is being opened with an advancement of evil that far suppresses the moral standards of yesteryear.
It was noted that if humanity continues to drift morally and socially during the next century, as it did during the present one, we will sink into the abyss of total corruption and despair.  This was written in the late 90's; have we not exceeded far beyond what the writer could have imagined?
Cooperating with Evil
It was noted where there is no fear of God, no reverence for God, every evil will abound.  The idea that we humans will be good without God is a deceptive fallacy.  When people are devoid of the knowledge and wisdom that come from believing God and having reverence for Him, they become morally corrupt, exceedingly evil, violent and destructive.
Quotes concerning evil: He who accepts evil without protesting against it is really cooperating with it (Henry David Thoreau). The World suffers not because of violence done by the wicked but because the righteous keep silence (Napoleon).

Evil Allowed
Advancement of evil is not only knocking at the door but has been allowed to enter in.  There is a growing trend towards modesty, decency, and godliness, that previously existed, becoming less of an influence. Tremendous gains have been allowed to fester and grow; with evil increasingly becoming a foe; as David facing Goliath.
David was victorious because He was a godly man who depended on God.  Daniel in the Lion's Den; Shadrach, Meshach, and Abednego who faced death for refusing to bow down to a golden image set up by the king, were facing their own Goliath.  All were delivered because God was as much a part of them as eating and drinking.
A Decision Needed
Many nations, having allowed the advancement of evil, now face a decision, as given by Joshua, the leader of God's people whom had walked away from serving God:  If it seem evil to you to serve the Lord, choose you this day whom you will serve; whether the gods which your fathers served that were on the other side of the flood (the Euphrates), or the gods of the Amorites, in whose land you dwell: but as for me and my house, we will serve the Lord (Joshua 24:15).
A Nineveh type repentance is needed in the hour in which we live! When judgment was pronounced on Nineveh, Scripture reveals that the people believed God, and proclaimed a fast, and put on sackcloth (a sign of repentance), from the greatest of them even to the least of them (Jonah 3:5). The people in Joshua's day made the right decision in saying:  We will serve the Lord (Joshua 24:21)!  
Create and Destroy
It was noted that God, having power and authority to create, also has power and authority to destroy that which He creates; as shown by the Flood in Noah's day.  When humans become so evil, that every thought and imagination was only evil continually, God decided to destroy them from the earth, the humans He had created.  To give life and take away life are both within God's authority.
God still has that authority but promised that He will no longer do so by a flood, in saying:  I establish my covenant with you; neither shall all flesh be cut off any more by the waters of a flood: neither shall  there anymore be a flood to destroy the earth (Genesis 9:11).  I do set my bow (rainbow) in the cloud, and shall be a token (sign) of a covenant between me and the earth (Genesis 9:13).
A Startling Fact
The New Testament reveals whereby the world that then was, being overflowed with water, perished: But the heavens and the earth, which are now, by the same word are kept in store, reserved to fire against (until) the day of judgment and perdition (destruction) of ungodly men (2 Peter 3:6-7).
The Lord is not slack concerning his promise (destroying the ungodly), as some men count slackness; but is long-suffering to usward, not willing that any should perish, but that all should come to repentance (2 Peter 3:9).  Even though this is God's mercy being extended; the advancement of evil, in many lands, is hastening the fulfillment of His judgment, due to a failure to repent and continuing to relish in the sinful nature of man!
Curtailment of Christianity
Scripture reveals:  Many shall follow their pernicious (destructive) ways; by reason of whom the way of truth shall be evil spoken of (2 Peter 2:2).  A society is being created that is overriding any godliness of the past; with laws and rulings to accommodate ungodly lifestyles; that at one time were a disgrace, exposed for what they were, but are now being pushed to the hilt towards acceptance.
Advancement of evil focuses on curtailment of Christianity and basic freedoms associated with its influence.  The ungodliness of man has become an acceptable culture by many; who love to have it so!
Quotes Concerning
Evil
Other quotes concerning evil: God has but one enemy, the evil: but evil has two enemies, the good and itself (J. Von Muller).  Men's thoughts ought not to be set against one another, but against evil (Thomas Caryle).  We cannot do evil to others without doing it to ourselves (Joseph Desmahis).  Thinking evil is much the same as doing it (Greek proverb).  
Scripture speaks of the advancement of evil:  There is no faithfulness (uprightness) in their mouth; their inward part is wickedness (destruction); their throat is an open sepulcher (tomb); they flatter with their tongue (Psalm 5:9).  Woe to them that call evil good, and good evil; that put darkness for light, and light for darkness; that put bitter for sweet, and sweet for bitter (Isaiah 5:20)!
A Formidable Foe
The advancement of evil is warned of in God's Word; with provision made for the believer in Christ:  Take upon you the whole armor of God, that you may be able to withstand in the evil day, and having done all to stand (Ephesians 6:13).  It was noted that because we face such a formidable foe, we must avail ourselves to God's provision lest the enemy destroy our Christian witness.  The whole armor of God consists of: Truth, Breastplate of righteousness, Gospel of peace, Shield of faith, Helmet of salvation, and the Sword of the Spirit, which is the Word of God.
Scripture reveals that in the last days evil men and seducers shall wax (grow) worse and worse, deceiving and being deceived (2 Timothy 3:13).  Oftentimes, unknown by those being utilized; the advancement of evil comes from the very source of evil itself, of demonic onslaughter and Satanic assaults.
Becoming a Target
When one becomes a Christian; living a life pleasing to God, they become a target.  Scripture reveals:  Wherefore they think it strange that you run not with them to the same excess of riot, speaking evil of you (1 Peter 4:4).  
This speaks of those who do not understand the reversal they see in a believer's life upon receiving Jesus as Lord and Savior; that one becomes a target upon conversion; also from Satan himself.  Scripture reveals:  Be sober, be vigilant; because your adversary the devil (Satan), as a roaring lion, walks about seeking whom he may devour (1 Peter 5:8).
Protective Umbrella
Lifted
Advancement of evil has repercussions for having allowed its free reign.  God's protective umbrella is lifted as an incentive to return to Him, through destructive measures; havoc, pestilence, and plagues having worldwide devastation.  Man often does not have understanding as to the cause of these occurrences; simply shaking his head at the severity of such.
There is little looking to God as a source of deliverance; for man has taken upon himself to seek solutions, leaving God out of the picture. There is a high price to pay when God is left out of the equation for deliverance!
Awake to Righteousness
The Apostle Paul wrote: Be not deceived; evil communications (company) corrupt good manners (habits).  Awake to righteousness, and sin not; for some have not the knowledge of God; I speak this to your shame (1 Corinthians 15:33-34). 
Let all bitterness, and wrath, and anger, and clamor, and evil speaking, be put away from you, with all malice: and be you kind one to another, tenderhearted, forgiving one another, even as God for Christ's sake has forgiven you (Ephesians 4:31-32). 
The advancement of evil is due to a failure to heed God's warnings.  It was noted that resentment and wrath are to give way to kindness and forgiveness, since God has forgiven us!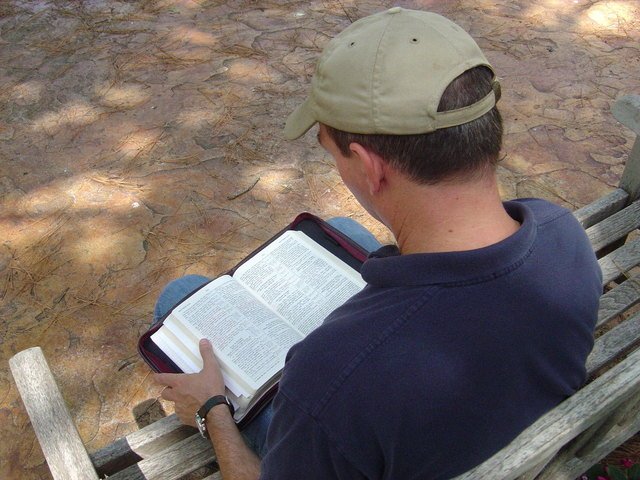 GOT QUESTIONS  A Website where Bible questions are answered.  With over 4,500 answers to frequently asked Bible questions published online, approximately 75% of the questions have answers available instantly.  This Website is an easy way to search out any questions you may have.

YOU MAY BE INTERESTED IN
Is Hell a reality invokes a question that needs to be recognized and dealt with before one's final destination becomes a reality because after death comes judgment.