AGAPE LOVE
---
INTRODUCTION
Agape love is a sacrificial love that seeks no harm but rather to comfort those who are in great need of such love.  Agape love will suffer inconvenience, discomfort, and even death for the benefit of others; with an overwhelming love that oftentimes man cannot comprehend.
Agape is a Greek word referring to unconditional love; the highest form of love.  It was noted that love defines the very nature of God and the greatest of the Christian virtues.  All human love, whether Godward or manward, through God's Spirit promotes one to love, finding its expression in service to God and our fellow man.
---
Agape Love
Persecution of the Church
It is a well-known fact that from the early church onward; when persecution came to the church, it did not diminish its growth but rather increased it.  When Cain murdered his brother Abel (a righteous man); another brother, of such a nature, was birthed into existence.
Scripture reveals: And Adam knew his wife again; and she bare a son, and called his name Seth (the anointed): For God, she said, has appointed me another seed instead of Abel, whom Cain slew (Genesis 4:25).  
Many Christians have sacrificed their lives for the sake of Christ; but that sacrifice has not gone unnoticed, or forgotten, just as Stephen the first Christian martyr to die for the cause of Christ, is still noted today. As evil dominates the world, in which we live, the shining example of agape love stands as a beacon of light that dispels darkness in the hearts of many!
Characteristics of Love
Scripture reveals: Now abides faith, hope, charity (love), these three; but the greatest of them is love (agape love) (1 Corinthians 13:13).  Charity (love) suffers long, and is kind; envies not, vaunts not itself (does not brag), is not puffed up (arrogant).  
Does not behave itself unseemly (rudely), seeks not its own, is not easily provoked, thinks no evil (does not keep an account of such).  Rejoices not in iniquity but rejoices in truth.  Bears all things, believes all things, hopes all things, endures all things.  Charity (agape love) never fails (1 Corinthians 13:4-8).  
Opposite of Agape Love
Scripture reveals that which is in direct opposition to agape love:  Works of the flesh (opposite to godly virtues of man) are these:  Adultery, fornication (sex outside biblical marriage), uncleanness (sexual impurity), lasciviousness (license to immorality). 
Idolatry, witchcraft (tampering with the powers of evil), wrath, strife, seditions (dissensions), heresies (organized divisions), envying, murders, drunkenness, revelings, and such like: they which do such things shall not inherit the kingdom of God (Galatians 5:19-21).
It was noted that by contrasting the works of the flesh with the fruit of the Spirit; the believer can know whether they are walking by the Spirit, or being controlled by the flesh.
Quotes Concerning Love

Quotes concerning love (Annonymous):  Love is the tie that binds. Love is like the five loafs and two fishes; it does not start to multiply until you give it away.  The test of our love of God is the love we have one for another.  True love is the desire to be encouraging and helpful to others without the thought of recompense.
Scripture reveals: Many waters cannot quench love, neither can the floods drown it: If a man would give all the substance (wealth) of his house for love, it would utterly be contemned (despised) (Song of Solomon 8:7).
Justice and Love
It was noted that as Christians our words should never be used to provoke others to take vengeance into their own hands, or to contribute to a mob mentality that is blind to justice.  Our responsible as Christians is to do justice and love mercy while pursuing peace.  Those words should instill the importance of being Christlike in one's actions and words. 
Scripture reveals: Wherefore seeing (since) we are compassed (surrounded) about with so great a cloud of witnesses, let us lay aside every weight, and the sin which does so easily beset (ensnare) us, and let us run with patience (perseverance) the race that is set before us. Looking to Jesus, the author (originator) and finisher (perfecter) of our faith; who for the joy that was set before him endured the cross, despising the shame, and is set down at the right hand of the throne of God (Hebrews 12:1-2). 
It was noted that these verses establishes some qualities of the entrance into and the actual running of life's race, directing one's eyes to the finish line; with Jesus already having blazed the trail and finished the course.
Love of Many Shall
Grow Cold
Scripture reveals: Because iniquity (lawlessness) shall abound the love of many shall wax (grow) cold (Matthew 24:12).  Scripture gives an antidote towards not being caught in such a condition: The Psalmist David wrote: They compassed (surrounded) me about with words of hatred; and fought against me without a cause. For (in return for) my love they are my adversaries (enemies): but I give myself unto prayer (Psalm 109:3-4).
God's Word assures us that increased lawlessness will exist in end times (of which we are in), that concern and caring for others will fade away.  Scripture gives a warning: You have been called to liberty; only use not liberty for an occasion to the flesh, but by love serve one another (Galatians 5:13); for if you bite and devour one another, take heed that you be not consumed one of another (Galatians 5:15).
Flowery Words of
Deceit
There is an amassing of evilness that is flourishing, in many lands, with those who seek harm towards others, applying weapons of deceit to accomplish their goal.  Words that are flowery, intermixed with just enough truth to hid the untruths, are being utilized.
Such deception begin in the Garden of Eden to induce Eve to partake of the forbidden fruit.  Satan used the serpent, as his instrument of deception, to undermine the Word of God towards acceptance of that which was forbidden by God.  Flowery words of deception was used then; as they are now.
Method of Temptation
Scripture reveals: But of the fruit of the tree which is in the midst of the garden, God has said, You shall not eat of it, neither shall you touch it lest you die.  And the serpent said to the woman (Eve), you shall not surely die (Genesis 3:3).
And when the woman saw that the tree was good for food, and that it was pleasant to the eyes, and a tree to be desired of to make one wise, she took of the fruit thereof, and did eat, and gave also to her husband with her; and he did eat (Genesis 3:6).
The method of temptation is no different today; an appeal to the appetite (lust of the flesh); pleasant to the eyes (lust of the eyes); being desired (coveted after) (pride of life); despite God's command not even to touch it.  Death which was not a factor, prior to partaking of the forbidden fruit, then due to disobedience became a reality to mankind.
Cemented Love
The Christian life is highlighted by sacrificial agape love that comes from a cemented love of God and Christ.  Jesus said: A new commandment I give to you, that you love one another; as I have loved you, that you also love one another.  By this shall all men know that you are my disciples, if you have love one to another (John 13:34-35).
Such a love will abundantly be on display by those of a genuine Christian faith; and a life in Christ.  Agape love is noted by God's own sacrificial gift to mankind:  For God so loved the world, that he gave his only begotten Son (the Lord Jesus Christ), that whosoever believes in him should not perish, but have everlasting life (John 3:16).
Lack of Agape Love
Scripture reveals that the religious Pharisees, of Jesus day, in offering their sacrifices, did not reflect the agape love of God.  Scripture reveals: Woe to you Pharisees! For you tithe mint and rue and all manner of herbs, and pass over judgment (justice), and the love of God.
These things you ought to have done, and not to leave the other undone (Matthew 23:23).  You make clean the outside of the cup and the platter, but within they are full of extortion and excess (self-indulgence)(Matthew 23:25).  The Pharisees living was obtained at the expense of others; a fitting description of many today.
You Shall Know Them
by Their Fruits
Scripture reveals: Beware of false prophets, which come to you in sheep's clothing, but inwardly they are ravening wolves.  You shall know them by their fruits.  Do men gather grapes of thorns, or figs of thistles? Even so every good tree brings forth good fruit; but a corrupt tree brings forth evil (bad) fruit (Matthew 7:15-18).
Wherefore by their fruits you shall know them (Matthew 7:20).  A person filled with the agape love of God; will not produce evil or bad fruit, but will be concerned with the welfare of others; even going the extra mile to meet their needs.
Sacrificial Love Not
of a Godly Nature

There is a potential that one may have sacrificial love towards something that is not of a godly nature.  Scripture reveals: Love not the world, neither things that are in the world.  If any man love the world, the love of the Father is not in him.
For all that is in the word, the lust of the flesh, and the lust of the eyes, and the pride of life, is not of the Father, but is of the world.  And the world passes away, and the lust thereof; but he that does the will of God abides forever (1 John 2:15-17). God's Word makes one aware of the pitfalls that can hinder one's spiritual growth.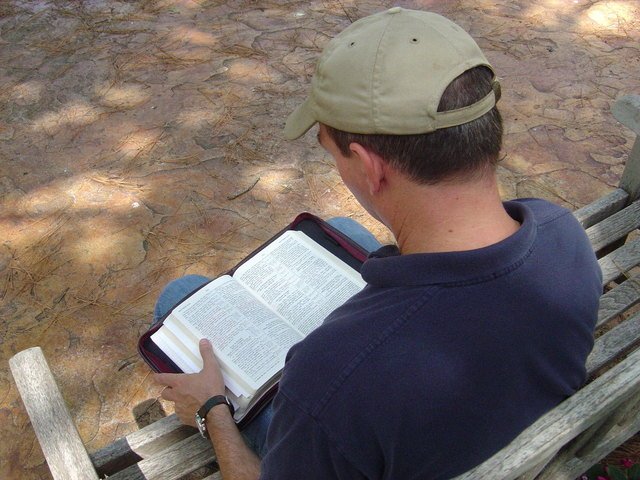 GOT QUESTIONS  A Website where Bible questions are answered.  With over 4,500 answers to frequently asked Bible questions published online, approximately 75% of the questions have answers available instantly.  This Website is an easy way to search out any questions you may have.