ALLOWANCE FOR SIN
By Roy Burner (Minister of the Gospel)

---
INTRODUCTION
Allowance for sin is opening a door for the presence, and acceptance, of sinful behavior rather than receive the truth of God's Word that condemns sin.  Tolerance is now being weighed in which lays the groundwork for even greater ungodly behavior!
The Parable of the Vineyard is becoming a reality in many once godly nations.  Scripture reveals that the Lord had planted his vineyard in a very fruitful hill:  And he fenced (dug it up) it, and gathered out the stones thereof, and planted it with the choicest vine, and built a tower in the midst of it, and also made (hewed out) a winepress therein: and he looked that it should bring forth grapes, and it brought forth wild grapes (Isaiah 5:2).
He then asked a question that could readily be applied to once godly nations that have drifted away from God: What could have been done more to my vineyard that I have not done in it?  Wherefore, when I looked that it should bring forth grapes, brought it forth wild grapes (Isaiah 5:4)? Despite His expectation; the flood gates of filth and degradation were opened, allowance for sin was running rampant, outweighing the intended righteousness of God.  
The result was a closure for Scripture reveals:  And now go (come) to; I will tell you what I will do to my vineyard: I will take away the hedge thereof, and it shall be eaten up (consumed); and break down the wall thereof, and it shall be trodden (trampled) down (Isaiah 5:5).
---
Allowance for Sin
Original Sin

A Bible commentary noted: The term "Original Sin" denotes the moral corruption inherited from Adam in the Garden of Eden.  This inherited moral corruption introduced a loss of original righteousness, the presence of a constant proneness to evil, which is the root and origin of actual sin.
Allowance for sin influences and depraves the whole man; with a tendency towards deeper and deeper corruption.  It then becomes total depravity; unless one allows the recovering of the soul through  the intervention of God.

Sin's Domain
Allowance for sin is like the heart of man that acts as a pump maintaining the circulation of blood.  The heartbeat itself is in one complete pulsation of the heart; the vital center or driving force. 
Sin's domain is determined by what is allowed.  The more ungodliness; the more one is primed towards acceptance.  Many nations have accommodated such with little regard  towards the consequences for having done so.  Once it has a grip on society, or nation; it is hard to dislodge.

Entrapment by Sin
Satan is good at finding the right bait to set his entrapment.  When he caused the fall of man (through the serpent), he appealed to three areas of weakness in the initial fall of man.  He also appealed to them when he tempted Christ; who defied Satan's temptations, by relying on the authority of the Scriptures.
Through electronic means man has made an allowance for sin; by elevating these three characteristics described in God's Word: For all that is in the world, the lust of the flesh, the lust of the eyes, and the pride of life, is not of the Father but is of the world (1 John 2:16).  Though all people are tempted differently; according to their individual weaknesses, temptations follow those three fundamental areas of life. 
Such temptations are being expounded upon through television, the movie industry, internet, and other such venues.  When those mediums were first introduced they were of wholesome family entertainment until they began to be polluted by an ungodly element.  This has helped rob many once godly nations of their moral and Christian heritage; as profanity, vulgarity, and nudity became more acceptable.
Sin is the inward state and habit of the soul as well as in the outward conduct of life.  One can become so hardhearted towards allowance for sin that repentance does not play into the picture; it is then one faces God's wrath rather than His mercy and forgiveness.

Atoning Sacrifice for Sin
Thank God for mercy and forgiveness!  God has provided a means to be freed from sin.  Scripture reveals:  If we confess our sins, he is faithful and just to forgive us our sins, and to cleanse us from all unrighteousness (1 John 1:9).  If any man sin, we have an advocate with the Father, Jesus Christ the righteous.  And he is the propitiation for our sins; and not for ours only, but also for the sins of the whole world (1 John 2:1-2). 
A Bible commentary noted: Advocate  is a legal term for one who intercedes for another (as Christ did for all of mankind).  Propitiation is an atoning sacrifice.  Jesus bore in His body the punishment due us for our sin; in so doing He satisfied God's just demand that sin be punished.  Thus Jesus is both the advocate for sinners and the sacrifice for their sins. 
One Must Believe
in Christ
Before atonement can take place one must first believe on the Lord Jesus Christ.  Scripture reveals: He that believes on the Son has everlasting life: and he that believes not the Son, shall not see life; but the wrath of God abides (remains) on him (John 3:36).  Unless one seeks God's mercy and forgiveness; through His Son (the Lord Jesus Christ), their sins will not have been purged by His precious blood shed for the remission of sin.
Scripture reveals: If we walk in the light, as he is in the light, we have fellowship one with another, and the blood of Jesus Christ his Son cleanses us from all sin (1 John 1:7).  A Bible commentary noted: God is light: To walk in this light, which is to live free from bondage to sin, is to make true communion between believers possible.  Jesus' violent death on the cross, which is what blood signifies, is the initial antidote for and ultimate defense against sin's presence and power.
Jesus extends an invitation: I stand at the door (that of your heart), and knock: if any man hear my voice, and open the door (only you can), I will come into him, and will sup (dine) with him, and he with me (Revelation 3:20)!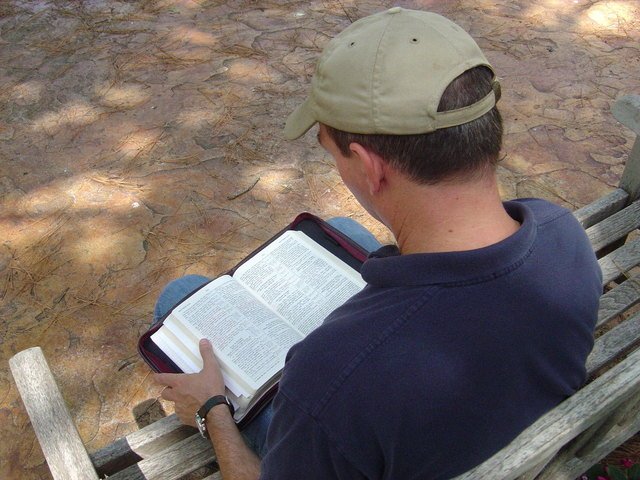 GOT QUESTIONS  A Website where Bible questions are answered.  With over 4,500 answers to frequently asked Bible questions published online, approximately 75% of the questions have answers available instantly.  This Website is an easy way to search out any questions you may have.