AWAKE TO RIGHTEOUSNESS
W R Burner (Minister of the Gospel)
---
Awake to righteousness is a Biblical reminder to nations that have allowed the seed of corruption and ungodliness to take root; rather than the Word of God, and His abundant promises to those who will seek Him out.
Scripture reveals: Blessed is the nation whose God is the Lord; and the people whom he has chosen for his own inheritance (Psalm 33:12). The eye of the Lord is upon them that fear him, upon them that hope in his mercy (Psalm 33:18). 
---
Awake to Righteousness
God's Standard
The term awake notes that a nation, or individual, is mentally perceptive and responsive to wake dormant faculties towards a gain of righteousness rather than unrighteousness.  Righteousness is adhering to moral principles; comprehending holy principles and affections of heart, with conformity to a divine life in God.
It has been noted: Righteousness is conceived as judged by the standard of God's holy law, which is derived from His holy character.  Similar words are: Coming alive, revived, godliness, right conduct, uprightness, and holiness.
Righteousness in the
Heart
An unknown person wrote: If there is righteousness in the heart, there will be beauty in character.  If there is beauty in character, there will be harmony in the home.  It there is harmony in the home, there will be order in the nation.  If there is order in the nation, there will be peace in the world.
God's Word identifies the Peace-Giver as Jesus, the Son of the living God, who said: Peace I leave you you, my peace I give to you: not as the world gives, give I to you.  Let not your heart be troubled, neither let it be afraid (John 14:27).   
Nurture of a Loving
God
Awake to righteousness is a call to come back to the nurture of a loving God.  The Apostle Paul noted that fact with the words: Awake to righteousness, and sin not; for some have not the knowledge of God: I speak this to your shame (1 Corinthians 15:34).
We are seeing a worldwide suffrage due to having cast aside a godly stance.  Abraham Lincoln stated: We have been preserved these many years in peace and prosperity; we have grown numbers as no other nation as ever grown.  But we have forgotten God!  
We have forgotten the gracious hand that preserved us in peace and multiplied and enriched and strengthened us, and we have vainly imagined, in the deceitfulness of our hearts, that all these things were produced by some superior wisdom and virtue of our own.  Intoxicated with unbroken success, we have become too self-sufficient to feel the necessity of redeeming and preserving grace, too proud to pray to the God that made us.
Walk Not in Counsel 
of the Ungodly
Scripture reveals: Blessed is the man that walks not in the counsel of the ungodly (wicked), nor stands in the way of sinners (not to entertain their ways), nor sits in the seat of the scornful (hateful). But his delight is in the law of the Lord; and in his law does he meditate day and night (Psalm 1:1-2). The ungodly are not so: but are like the chaff which the wind drives away (Psalm 1:4)
The Lord knows the way of the righteous: but the way of the ungodly shall perish (Psalm 1:6).  Those words are an encouragement to awake to righteousness; to walk not in the counsel of the ungodly, which many have allowed; rather then being nourished through alignment with God's Adulterated (Pure) Word!
He That Walks
Uprightly
Scripture reveals: Who shall abide in your (God's) tabernacle? Who shall dwell in your holy hill (a place of visibility to the world)?  He that walks uprightly, works righteousness, and speaks the truth in his heart (Psalm 15:1-2).
God's Word is imparted through chosen vessels, teaching and preaching the Unadulterated (Pure) Word of God. It became necessary to do so with the corruption and degeneracy of mankind; first noted in Noah's day, and the need is still present today!  Scripture notes that Noah was a preacher of righteousness!
Scripture reveals the evilness of man: O full of all subtlety (deceit) and all mischief (fraud), you child (son) of the devil, you enemy of all righteousness, will you not cease to pervert (make crooked) the right (straight) ways of the Lord (a call to awake to righteousness) (Acts 13:10).  There are many today who are void of the need to awake to righteousness; as they relish in the sin-filled world they dwell in.  
Flee Youthful Lusts
Scripture reveals: Flee youthful lusts; follow (pursue) righteousness, faith, charity (an agape type of love), peace with them that call on the Lord out of a pure heart (2 Timothy 2:22).  It was noted that youthful lusts are deep-seated desires that are particularly perilous to those who are youthful and inexperienced. Pursue with intensity righteousness; is of a awake to righteousness category, which is consistent with the character of God.
The youth of the land have become a target for erroneous teaching that would exclude God from the picture; and lead the youth towards adopting ungodly and deceptive ways; having been introduced to such through individuals who have no desire to adhere to the instructive Word of God.
Things Now Commonplace
A Sunday school commentary noted: Things that once would have shocked Christians are now commonplace.  There is much that does not disturb the church like it once did.  Many Christians have been lulled into believing all is well. There may be small victories, a revival here, a church doing a good work, but where is the moral outrage necessary to petition God for a new reformation or another great awakening?
Those words should awaken one to a need for the call to awake to righteousness; rather than only enjoying the things that only bring temporal joy, not  an eternity with a loving Father, and the Lord and Savior Jesus Christ!
Watch and Be Sober 
Scripture reveals: Let us not sleep, as do others; but let us watch and be sober (aware) (1 Thessalonians 5:6).  This is a call to awake to righteousness rather than unconverted individuals who are in a state of darkness, indulging in carnal lusts and pleasures without restraint, being indifferent to the truths of the Gospel, or any exhortation given towards such.
It was noted: The believer is not to give in to bad principles and evil practices, all appearances and temptations of sin, the snares of this world, or the erroneous doctrine of evil men, who lie in wait to deceive.  One is to be sober; not overcharged with the cares of this life, or fall into the snares and temptations and hurtful lusts of this world.
Let us not sleep, as do others, is a call to awake to righteousness; not the evil dedicates of man or his devious practices that will one day be judged, unless repentance comes into focus as Nineveh who repented of its evil deeds and returned to God!
Righteousness Exalts
a Nation
Scripture reveals: Righteousness exalts a nation; but sin is a reproach (disgrace) to any people (Proverbs 14:34).  National righteousness and National sin have oppose effects, exaltation verses reproach. Laws are being instituted, along with judicial rulings, in a merciless assault, in direct opposition to God's Word.
However, we are seeing the beginning of an awakening towards the righteousness of God versus the deplorable evilness that has attempted to evade many once godly nations. When people have had enough of ungodly maneuvers in the land, they rise up and seek means to change the balance of ungodliness and man's attempt to dominate.
It will take a mighty outpouring of God's Spirit; and a willingness to pay heed to "What Thus Saith the Lord" to wake people out of their acceptance and tolerance of those seeking to control; rather than that of a godly leadership.
A Promise in God's Word
When one awakes to righteousness it allows them to receive a promise in God's Word:  If my people, which are called by my name, shall humble themselves, and pray, and seek my face, and turn from their wicked ways; then will I hear from heaven, and will forgive their sin, and will heal their land (2 Chronicles 7:14).
It was noted: While this promise was originally given to King Solomon regarding the people of Israel, it is certainly applicable to all who will call on the Lord in repentance and faith.  This verse stands as a high expression of God's loving readiness to hear the prayers of a repentant people.
Work to Cure the Faults

An unknown author wrote: Love America (any nation one claims as their own); but love her wisely.  Work hard to cure the faults, the mistakes under which she labors.  Work to bring her closer to the ideal that is the real America.  Do not her be ruled by a few who make it their business and profit to rule. She is yours.
Pray that this nation, and others, will awake to righteousness and all the godly traits that name implies; that the evilness of man will be cast aside, and righteousness dominate the land!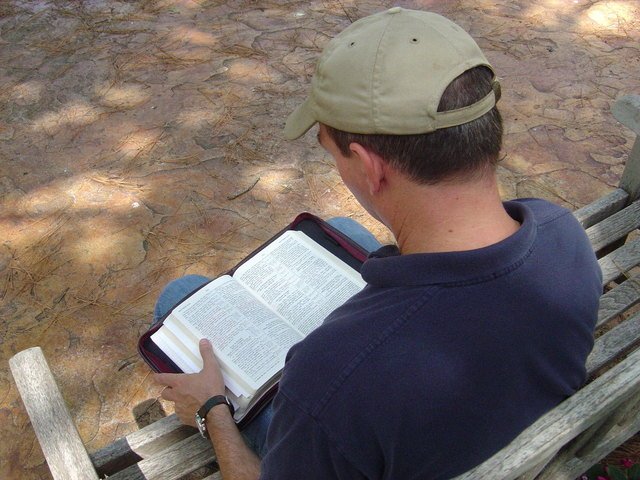 GOT QUESTIONS  A Website where Bible questions are answered.  With over 4,500 answers to frequently asked Bible questions published online, approximately 75% of the questions have answers available instantly.  This Website is an easy way to search out any questions you may have.

YOU MAY BE INTERESTED IN
Walk with God is a necessary ingredient in the life of a believer with such a walk not simply a "fishing expedition" but a dedicated walk in the Lord.