CLEANSING OF THE
TEMPLE 
---
INTRODUCTION
Cleansing of the temple is key to individual lives when realization comes into focus that such refers to living a sanctified life in Christ. 
The Apostle Paul brought it closer to home, in saying:  What agreement has the temple of God with idols?  For you are the temple of the living God: as God has said, I will dwell in them, and walk in them; and I will be their God, and they shall be my people.  Wherefore come out from among them, and be you separate saith the Lord, and touch not the unclean thing; and I will receive you.  And I will be a Father to you, and you shall be my sons and daughters, saith the Lord Almighty (2 Corinthians 6:16-18).
It was noted that a Christian should live a holy life that reflects the nature of God.  He should apply the biblical principles of separation and avoid what is against a biblical standard of purity.  A correct relationship with God's Spirit will make a believer holy and spiritual.
---
Cleansing of the Temple
No Longer Your Own

Scripture reveals: Know you not that your body is the temple of the Holy Ghost (that of God's Spirit) which is in you, which you have of God, and you are not your own?  For you are brought with a price: therefore glorify God in your body, and in your spirit, which are God's (1 Corinthians 6:19-20).
The price paid was the precious atoning blood of God's only Son, the Lord Jesus Christ.  When one is received into the household of faith; through repentance and forgiveness of sin, by acceptance of Jesus as Lord and Savior; cleansing of the temple (one's body) becomes a reality and are to glorify God in body and spirit.

An Intriguing Fact
Scripture reveals: Jesus went into the temple of God and cast (drove) out them that sold, AND BOUGHT in the temple, and overthrew (overturned) the tables of the money changers, and the seats of them that sold doves.  And said to them, It is written, My house shall be called the house of prayer, but you have made it a den of thieves (Matthew 21:12-13).
It was noted that Jesus was in disdain of the corruption of religion that lacked purity of life and power of God; and would not tolerate gross perversion in the Temple.  Temple dues could only be paid in sacred coinage, and it was necessary to change one's money for such.  This exchange was a source of extortion.
An intriguing fact was that Jesus cast out not only those who sold but also those WHO BOUGHT!  The buyer was just as guilty as the one who sold because they were encouraging the injustice to be tolerated; what an insight as to what is taking place today, in acceptance of ungodly material being offered and consumed!

Losing Sight of Spirituality
in the Church

We live in a time when much is being promoted, within the house of God, that has nothing to do with spirituality or the soul of man.  In many instances the house of God has become more of a social gathering than a house of worship.  The spiritual concept of the church is being replaced by worldliness and a social gospel that no longer deals with sin.
The Apostle Paul told Timothy, a young evangelist, preach the word; be instant (ready) in season, out of season; reprove, rebuke, exhort with all long-suffering and doctrine.  For the time will come when they will not endure sound doctrine: but after their own lusts shall they heap to themselves teachers, having itching ears; and they shall turn away from the truth, and shall be turned to fables (that which is fictitious) (2 Timothy 4:2-4).   
Preventing Defection
from the Truth

Preaching is the God-ordained means to prevent defection from the truth.  Some who have been called of God to promulgate His Unadulterated Word have become slack in doing so.  
Scripture reveals:  You which teach another, teach you not yourself? You that preach a man should not steal, do you steal? You that say a man should not commit adultery, do you commit adultery? You that abhorrest idols, do you commit (practice) sacrilege? You that make your boast of the law, through breaking the law dishonor not God (Romans 2:21-23)?  What one allows on their plate of acceptance (or not) is extremely important in one's spiritual walk with the Lord?

Cleansing of the Temple
Has to Take Place

Cleansing of the temple; that of the believer in Christ is required on an individual basis, not according to what one's neighbor, or fellow believer, is doing.  Scripture reveals:  It is written, As I live, saith the Lord, every knee shall bow to me, and every tongue shall confess to God.  So then every one of us shall give account of himself to God (Romans 14:11-12).
For we (the believer) must all appear before the judgment seat of Christ; that everyone may receive the things done in the body, according to what he has done whether it be good or bad (2 Corinthians 5:10).  For the sinner (who has not accepted Christ) it will be the Great White Throne Judgment; for the believer it will be the Judgement Seat of Christ. 
Scripture reveals:  I (John) saw the dead, small and great, stand before God (the Great White Throne Judgment): and the books were opened, and another book was opened, which is the book of life: and the dead were judged out of those things written in the books, according to their works (Revelation 20:12). And whosoever was not found written in the book of life was cast into the lake of fire (Revelation 20:15).

Cleansing of the temple has to take place in this life; for there will no space for repentance on the Day of Judgment.  Whatever condition one is found; when the final breath of life is taken, will be how one will be judged.  Scripture admonishes one to lay apart (aside) all filthiness and superfluity (abundance) of naughtiness (wickedness), and receive with meekness the engrafted (implanted) Word, which is able to save your souls (James 1:21). 
As previously stated: One need not buy what this world is attempting to sell in the way of ungodliness; for if one does, they become just as guilty as the one who is selling (as illustrated by the cleansing of the temple by Jesus).
Present One's Body
A Living Sacrifice

Scripture reveals: The believer in Christ is to present their bodies a living sacrifice, holy, acceptable unto God, which is your reasonable service.  And be not conformed to this world; but be transformed by the renewing of your mind, that you may proof what is that good, and acceptable, and perfect will of God (Romans 12:1-2).
God's will refers to His purpose for the life of the believer.  It implies His guidance or direction in all decisions.  His will is for the believer to become a "living sacrifice" with daily dependence on Him, resulting in one's transformation (cleansing the temple) into the image of Christ. 
Pray for the Nation

Let us pray for nations; that they continue not in the way of darkness (sin); but in the light of the glorious gospel of Christ.  Many nations, and individuals, who were once influenced by God's Word, have grown slack in acknowledging that Word.  The need for cleansing of the temple and a return to God is of utmost importance.
The influence of the ungodly has grown; with the influence of the godly seemingly diminishing, because of sin abounding.  Cleansing the temple; after the saving of the soul, is of extreme importance for those living for Christ.  Scripture reveals that where sin abounded, grace did much more abound (Romans 5:20).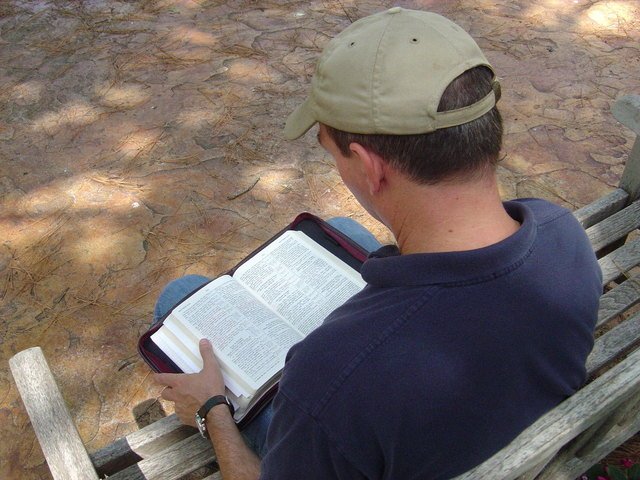 GOT QUESTIONS  A Website where Bible questions are answered.  With over 4,500 answers to frequently asked Bible questions published online, approximately 75% of the questions have answers available instantly.  This Website is an easy way to search out any questions you may have.