CORE VALUE OF A
NATION

---
INTRODUCTION
Core value of a nation lies in its creativity; its enhancement due to its Benefactor, the God of all Creation, who made the world and all things therein, the Lord of heaven and earth. Words that Apostle Paul used in addressing the men of Athens in regards to worshiping "The Unknown God" (Acts 17:24).
Paul did not condemn the Greeks in his introduction to the true God; only declaring that they were too superstitious (religious). He commends them for their zeal in worshiping "The Unknown God" then declared the true God to them!
He said: Neither is he worshiped with men's hands, as though he needs anything, seeing he gives to all life, and breath, and all things.  And has made one blood of all nations of men for to dwell on the face of the earth, and has determined the times appointed, and the bounds of their habitation (Acts 17:25-26).
---
Core Value of a Nation
Its Origin 
The core value of a nation is in realizing the value of its origin through the Creativity of God.  The Apostle Paul, in speaking to the men of Athens, highlighted this fact in saying:  They should seek the Lord, if (in the hope) they might find him, though he be not far from us; for in him we live, and move, and have our being; as certain of your own poets have said, for we are also his offspring (Acts 17:27-28).
Athens was known as an intellectual center and proud of its intellectual ability in searching out the truth.  The Apostle Paul pointed out the imputable truths concerning the true God, in saying: Forasmuch as we are the offspring of God, we ought not to thing that the Godhead (Divine Nature) is like unto gold, or silver, or stone, graven (shaped) by art and man's device (devising) (Acts 17:29).
It was noted that the men of Athens apparently were intellectually placing "The Unknown God" into the mold they could accept or worship but Paul identified the true God needed not man's feeble effort to classify and encase Him; not to be shapen by man's devices.  Paul stated: At the times of this ignorance God winked at (overlooked): but now commands all men everywhere to repent (Acts 17:30).
Accept or Reject Godly
Precepts
The core value of a nation lies in its ability to accept the godly precepts declared in God's Word.  Rejection has its implications, Scripture reveals: He (God) increases (makes great) the nations, and destroys them: he enlarges (spreads out) the nations, and straitens (guides) them again (Job 12:23).
The wicked shall be turned into hell, and all the nations that forget God (Psalm 9:17). Put them in fear, O Lord; that the nations may know themselves to be but men (Proverbs 14:34).  The core value of a nation does not rationalize sin; rather it rejects such in seeking the righteousness of God, by adhering to "What Thus saith the Lord!"
Pre-Flood Days of
Noah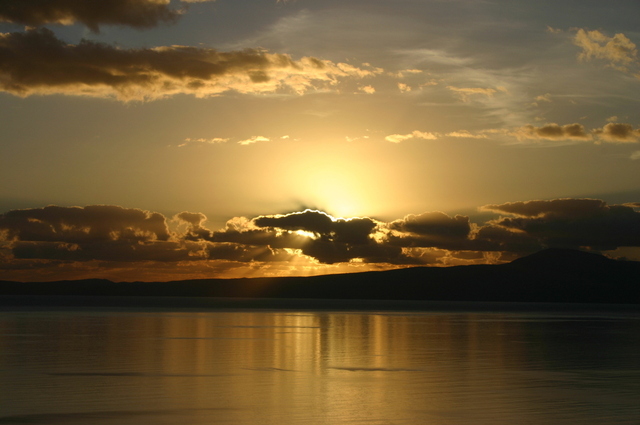 It was noted that God having power and authority to create also has power and authority to destroy that which He creates.  This was shown by the Flood (pre-Flood days of Noah). When humans become so evil, that every thought and imagination of the human mind and heart was only evil continually, God decided to destroy from the earth the humans He had created.  To give life and take away life are both within God's authority.
The mercy of God is identified concerning those caught up in a sinful nature condemned in God's Word; in speaking to King Solomon, He said: If my people, which are called by my name, shall humble themselves, and pray and seek my face, and turn from their wicked ways, then will I hear from heaven, and will forgive their sin, and will heal their land (2 Chronicles 7:14).
National Righteousness or
National Sin
The core value of a nation lies within national righteousness versus national sin; with exaltation verses reproach and the ability to absorb and practice the life-giving message of salvation.  
The Apostle Paul in promotion of the gospel message said: He (God) has appointed a day, in which he will judge the world in righteousness by that man whom he has ordained (the Lord Jesus Christ), whereof he has given assurance to all men, in that he has raised him from the dead. And when they (men of Athens) heard of the resurrection of the dead, some mocked; and others said, we will hear again of this matter (Acts 17:31-32).
The Unknown God
The men of Athens had not completely rejected the message; for interest was created in the identifying "The Unknown God" proclaimed by the Apostle Paul.  Another such proclamation, and a similar reaction, was in Paul's testifying of his conversion to Christ to King Agrippa, who responded with: Almost you persuade me to be a Christian (Acts 26:29).
The core value of a nation is in believing the gospel message; coming out of captivity of sin, and flowing in the mercy and grace of God, through His Son, the Lord Jesus Christ.  Scripture reveals: If you shall confess with your mouth the Lord Jesus, and shall believe in your heart that God has raised him (resurrection of Christ) from the dead, you shall be saved (Romans 10:9).
Presenting Ungodliness
as Normal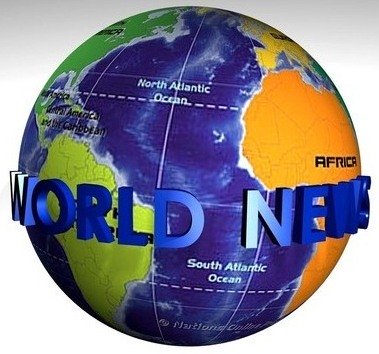 The core value of a nation involves acknowledging the need for a Savior; walking within the perimeters of God's Word, not deviating from its precepts by accepting ungodly traits being presented today.
There is a dogmatic attempt by the ungodly to push ungodliness to the hilt; presenting it as normal and acceptable.  There are ungodly promotions being instituted that would take away the very breath of freedom; and enslave many to doctrines that captivate and enslave, rather than encourage godly instruction.
Destiny of Nations in Hands
of a Sovereign God
The core value of a nation is to evaluate every decision based on the Word of God; not allow its being undermined, as in the case of the serpent in the Garden of Eden, who successfully deceived Adam and Eve into believing a lie rather than obedience to God's Word. It was noted that if we forget that that we are one nation under God (core value of a nation) we will be a nation gone under (Ronald Reagan). 
It was noted that the destiny of nations is still in the hands of a sovereign God.  Sin shortens the existence of both governments and individuals.  Unless we heed the lessons of history (and Biblical instruction), a calamity can come upon us as suddenly and even more devastating than to the God-defying Belshazzar and his drunken associates (found in the Book of Daniel) who were weighed in the balance and found wanting.
Spiritual Revival as
Encouragement
When the core value of a nation begins to consume ungodly ways; with acceptance through deceptive lies, rather than the truth, is it not time to seek the Lord?  I was encouraged by the report of a spiritual revival breaking out with a few worshipers (in a university) beginning to seek the Lord without reservation and being immersed with the presence of God's Spirit; with the number then becoming greatly increased!
This was not the first time of such an occurrence in the same location; but it happened in the 1970's with 144 hours of unbroken worship and repentance.  What a glorious moment with such an outpouring to offset the ungodly attempting to push their agenda!  It was reported that most of the initial gathering was young people seeking the Lord.  The core value of a nation begins with its youth being its future leaders.
Ungodly Attempt to
Stem the Tide
The ungodly would like to stem the spiritual transformation (godly values) of the youth by agenda that demotes or downplays any religious significance.  
Scripture identifies the ungodly as those that walk after the flesh (their own ill-conceived way) in the lust of uncleanness; presumptuous and self-willed; speaking evil of the things they understand not (spiritual matters); sporting themselves with their own deceiving while they feast (fellowship) with you; beguiling (enticing) unstable souls (2 Peter 2:10-14).
Midst of the Ungodly

Scripture tells of righteous Lot who was in the midst of the ungodly in Sodom; how he was vexed (oppressed) with the filthy conversation (conduct) of the wicked: for that righteous man dwelling among them, in seeing and hearing, vexed (tormented) his righteous soul from day to day with their unlawful (ungodly) deeds (2 Peter 2:7-8).
Delivery of Lot and his family was through God's intervention just prior to turning the cities of Sodom and Gomorrah into ashes condemning them with an overthrow (destruction), making them an example to those that after (afterward) should live ungodly (2 Peter 2:6).
When the core value of a nation becomes corrupt as in the pre-Flood days of Noah, Sodom and Gomorrah, and Babylon the hold of every foul spirit; it invites God's wrath, after all other efforts towards repentance have failed.
Day of Destruction
The core value of a nation is extremely important! Apostle Peter revealed a day of destruction to those who continue in ungodly ways: Whereby the world that then was (pre-Flood days of Noah), being overflowed with water, perished: but the heavens and the earth which are now (our present day), by the same word are kept in store, reserved unto fire against (until) the Day of Judgment and perdition (destruction) of ungodly men (2 Peter 3:6-7).
Apostle Peter stated why judgment was being held in reserve: The Lord is not slack concerning his promise (destruction of the ungodly) as some men count slackness; but is long-suffering to us-ward, not willing that any should perish, but that all should come to repentance (2 Peter 3:9); clearly expressing God's desire for salvation of all who will trust in Him!
The Apostle Peter gave further warning: Seeing you know these things before (beforehand), beware lest you also, being led away with the error of the wicked, fall from your own steadfastness. But grow in grace, and in the knowledge of our Lord and Savior, Jesus Christ (2 Peter 3:17-18).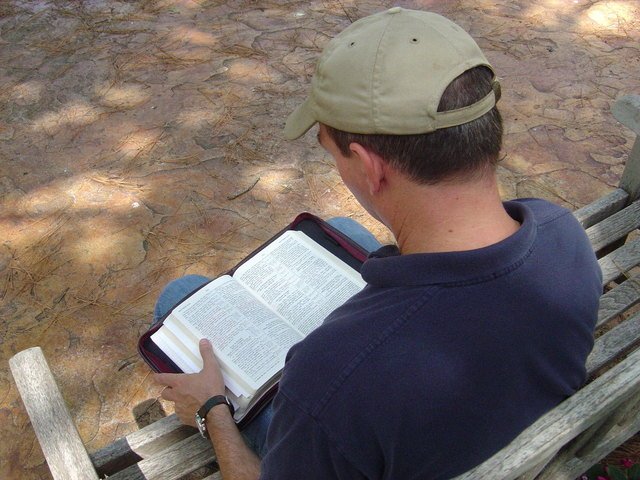 GOT QUESTIONS  A Website where Bible questions are answered.  With over 8,000 answers to frequently asked Bible questions published online, approximately 85% of the questions we are asked already have answers available to you instantly.  This Website is an easy way to search out any questions you may have.