EAGLES WINGS
---
INTRODUCTION
Concerning eagles wings Scripture reveals:  Even the youths shall faint and be weary and the young men shall utterly fall: but they that wait upon the Lord shall renew their strength; they shall mount up with wings as eagles; they shall run, and not be weary; and they shall walk, and not faint (Isaiah 40:30-31).
It was noted that by leaning on the Lord, trusting in Him, continuing to do so, till one receives the end of their faith, the salvation of their souls; shall not sink under their burdens.  Some shall soar aloft, and dwell on high; others, through they cannot rise and fly so swiftly and strongly, yet shall run without weariness; and others, through they can neither fly nor run, yet shall walk without fainting.
Scripture reveals: Have you not known? Have you not heard that the everlasting God, the Lord, the Creator of the ends of the earth faints not, neither is weary? There is no searching of his understanding.  He gives power to the faint (weak); and to them that have no might he increases strength (Isaiah 40:28-29).
---
Eagles Wings
High Places of the Earth
Scripture identifies a trait of the eagles wings:  He found him in a desert land, and in the waste howling wilderness; he led (encircled) him about, he instructed him, he kept him as the apple of his eye.  As an eagle stirs up her nest, fluttering over her young, spreading abroad her wings, taking them, bearing them on her wings (Deuteronomy 32:10-11). 
It was noted that the goodness of God is depicted.  He is pictured as a father-figure, caring of His people in every dimension of their lives, guiding and providing for them, saying:  You have seen what I did to the Egyptians, and how I bare (sustained) you on eagles wings, and brought you to myself (Exodus 19:4).

Eagles Wings
Symbol of Power

Because of their strength eagles had been a symbol of war and power since Babylonian times.  The strength of the eagle is equated to God's people under His care and provision.
God reaches out to all persons and is not at a loss to provide for His people.  He can lift one up above their present circumstances, as on eagles wings, to provide a means of escape.  He can bring vindication before one's enemies, with an eternal celebration of His goodness.

Man's Importance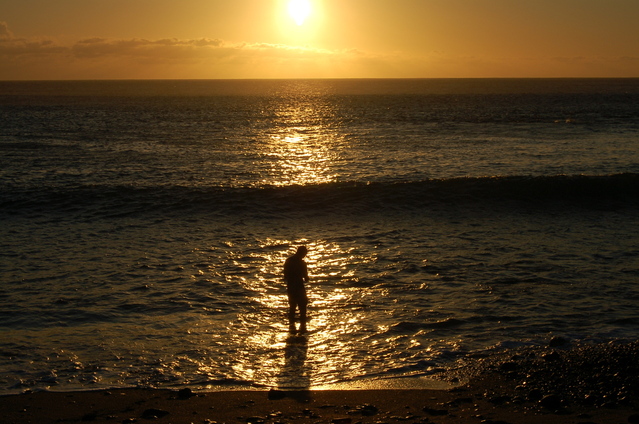 Scripture reveals the importance of man, in saying:  What man of you, having a hundred sheep, if he lose one of them, does not leave the ninety and nine in the wilderness, and go after that which is lost, until he finds it.  And when he has found it, he lays it on his shoulders rejoicing (Luke 15:4-5).  
This parable of the lost sheep reveals the Lord's concern for every individual.  He conveyed this in saying:  I say to you, that likewise joy shall be in heaven over one sinner that repents, more than over ninety and nine just (upright) persons, which need not repentance (Luke 15:7)!
Man's Rejection
Jesus, the Son of the Living God, in mourning over Jerusalem, said:  O Jerusalem, Jerusalem, you that kill the prophets, and stone them which are sent to you, how often would I have gathered your children together, even as a hen gathers her chickens under her wings, and you would not (Matthew 23:37)!

Those Who Oppose
God's Will
The eagle is used as an illustration towards those who opposes God's will.  When Israel of old rebelled against God; the Word of the Lord came through the prophet Hosea, saying:  Set the trumpet to your mouth.  He shall come as an eagle against the house of the Lord, because they have transgressed my covenant, and trespassed (rebelled) against my law (Hosea 8:1).
In the prophet Obadiah's time Edom thought  it was secure from all its enemies because of its inaccessibility.  In declaring this misconception, Obadiah cried out:  Though you exalt yourself as high as an eagle, and though you set your nest among the stars, thence will I bring you down, saith the Lord (Obadiah 1:4). Their natural security was no match for God's determination!
Babylon set herself on a pinnacle as well.  Scripture reveals:  How much she has glorified herself, and lived deliciously (luxuriously), so much torment and sorrow give her: for she says in her heart, I sit a queen, and shall see no sorrow.  Therefore shall her plagues come in one day, death, and mourning, and famine; and she shall be utterly burned with fire: for strong is the Lord God who judges her (Revelation 18:7-8).
Flirting with God's
Judgment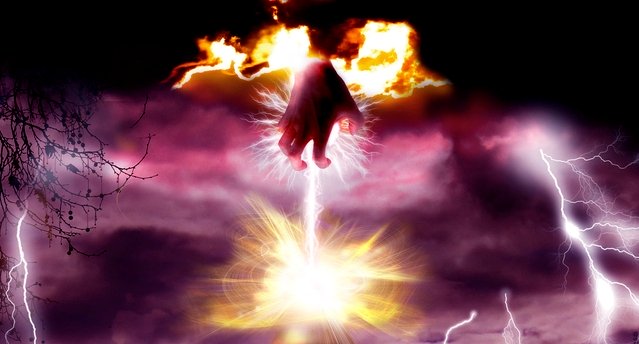 Eagles wings can be of a merciful nature, such as carrying of its young upon its wings, or of a destructive nature by zooming down upon its prey.  Many once godly nations are flirting with God's judgment; with allowances made to accommodate the ungodliness of man. There is a tugging match between good and evil that far surpasses yesteryear!
God is Longsuffering
God's Word reveals:  The Lord is not slack concerning his promise, as some men count slackness: but is longsuffering to us-ward, not willing that any should perish but that all should come to repentance (2 Peter 3:9).  That has been the hope of man throughout all generations!  
Scripture reveals: For God so loved the world, that he gave his only begotten Son, that whosoever believes in him, should not perish, but have everlasting life (John 3:16).  Again, the words should not perish bears the sad fact that all will not accept God's sacrificial gift to mankind. He that believes on the Son (the Lord Jesus Christ) has everlasting life: and he that believes not the Son shall not see life; but the wrath of God abides (remains) on him (John 3:36). 
Almost Persuaded
When Apostle Paul witnessed to King Agrippa; the king's response was: Almost you persuade me to be a Christian. Paul said:  I would to God, that not only you, but also all that hear me this day, were both almost, and altogether, such as I am, except these bonds (Acts 26:28-29). 
King Agrippa confessed that he was close to believing Paul.  It is sad that one can come so close to acceptance; yet walk away not being wholeheartedly convinced.  We see this today because of many distractions that may be embraced rather than being taken on eagles wings towards a heaven gain!

God's Saving Grace
Scripture reveals: For all have sinned, and come (fall) short of the glory of God (Romans 3:23).  But God commended (demonstrates) his love toward us, in that, while we were yet sinners, Christ died for us (Romans 5:8).  It was noted that Christ did not die merely for our benefit but in our place; His was a substitutionary sacrifice!
Scripture reveals: For by grace you are (you have been) saved through faith; and that not of yourselves: it is the gift of God (Ephesians 2:8).  It was noted that man is saved by grace; that is by the kindness of God in having Jesus die for our sins.  This grace is appropriated to blot out our sins bringing one into a proper relationship with God. 
On the day of my salvation (43 years ago); I felt as if I was taken to great heights, as on eagles wings, soaring above other circumstances, with a peace that surpasses all understanding! Through repentance, acceptance of Christ, you too can share in such a peace! God is not a respecter of persons, what He does for one He will do for another, though the saving grace of His Son, the Lord Jesus Christ!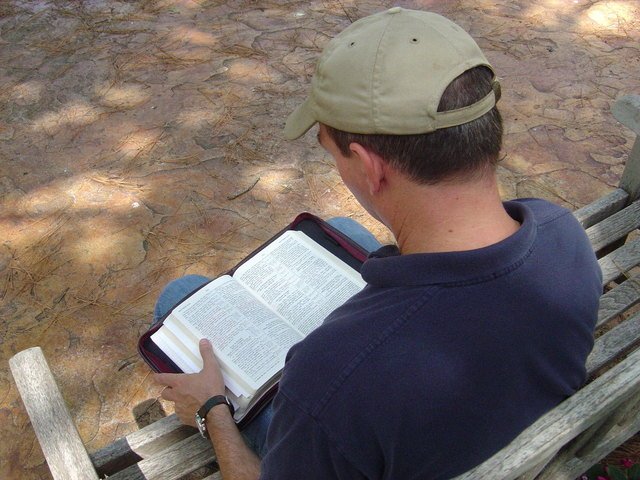 GOT QUESTIONS  A Website where Bible questions are answered.  With over 4,500 answers to frequently asked Bible questions published online, approximately 75% of the questions have answers available instantly.  This Website is an easy way to search out any questions you may have.