ENLARGEMENT OF HELL
By Roy Burner (Minister of the Gospel)
---
INTRODUCTION
Enlargement of Hell is Biblical and increases its unlimited boundaries on a daily basis with gross immorality becoming the norm of the day.  There has been an enlargement of such that exceeds the Pre-flood days of Noah, Sodom and Gomorrah, and Babylon the hold of every foul spirit.
An unknown author wrote of the things which will destroy us: Politics with principle; Pleasure without conscience; Wealth without work; Knowledge without humanity; and worship without sacrifice.  A Sunday School commentary noted: Our nation is suffering from the corrosive immoral breath of the 21st century.
Many voices of the past had seen, and declared, ungodly advances that were prevalent in their day; how much more advanced are they today?  There is an influx of ungodliness that brings enlargement of Hell because of a social gospel that does little to expose sin!
---
Enlargement of Hell
People Gone into Captivity
The prophet Isaiah, in speaking the words of the Lord, said: My people are gone into captivity, because they have no knowledge: and their honorable men are famished, and their multitude dried up with thirst. 
Therefore Hell has enlarged herself, and opened her mouth, without measure; and their glory, and their multitude, and their pomp, and he that rejoices, shall descend into it.  And the mean man shall be brought down, and the mighty man shall be humbled, and the eyes of the lofty shall be humbled (Isaiah 5:13-15).
We are seeing an influx of ungodliness, in many lands, that become a dominating factor as its tentacles reach out to undermine a godly culture that was once prevalent.  Paul Harvey stated: They said we must modernize, liberalize, rationalize, compromise.  Now we are gagging, choking, strangling on forbidden fruit.  They mean well, but their intentions are paving the road to Hell.
Hell is Never Full
Scripture reveals: Hell and destruction are never full: so the eyes of man are never satisfied (Proverbs 27:20).  Multitudes of souls will have made Hell their residence; but it will still continue to be enlarged as long as sin is a dominant factor.
A Sunday school commentary noted: All around as are the signs that modern man refuses to accept the fact that sin is his promise.  Many no longer call homosexuality a sin but an alternate lifestyle.  Adultery is now viewed by some as merely a relationship.  Abortion is now considered an expression of a woman's right.  This was written in 2000; how much more has enlargement been since then; and the enlargement of Hell itself?
We are seeing many countries being overtaken by the ungodly due to men of God failing to stand for the Unadulterated Word of God.  The Church in the Western world has intermingled with the World; increasing the likelihood of the continuation of the current trend of the overwhelming sinfulness of mankind.
Experiencing Depopulation
We are experiencing depopulation though legalized abortion; because of what is considered a woman's right to destroy what God has miraculously created.  We are seeing a depopulation through homosexuality and a transgender movement that cannot produce life.  We are seeing a depopulation of a once godly stance as the ungodly continue to advance their agenda.
Enlargement of Hell is continuing as a cloak of deceit blinds the minds of those who fail to see the truth.  The Apostle Paul wrote: If our gospel be hid, it is hid to them that are lost (perishing): in whom the god of this world (Satan) has blinded the minds of them which believe not, lest the glorious gospel of Christ, who is the image of God, should shine unto them (2 Corinthians 4:3-4).
A satanic influence prevails to prevent capitalizing on the truth of the Gospel; to increase the sinfulness of man; hiding its destructive nature, by capturing the attention of the multitudes, with deceptive words towards acceptance of the ungodly culture of our day.
Failure to Repent
In the Pre-flood days of Noah; with the earth being corrupt before God and filled with violence, there was given an opportunity to repent, for Scripture reveals that Noah was a preacher of righteousness.  The enlargement of Hell would not have been necessary had the people repented; because of failure to do so, God's judgment was unleashed on the earth.
Scripture reveals: Whereby the world that then was, being overflowed with water, perished.  But the heavens and the earth, which are now, by the same word are kept in store, reserved unto fire against (or until) the day of judgment and perdition (destruction) of ungodly men (2 Peter 3:6-7).
Scripture informs us that the Lord is not slack concerning his promise, as some men count slackness; but is long-suffering to us-ward, not willing that any should perish, but that all should come to repentance (2 Peter 3:9).  However, His judgment will not be withheld forever; but will be forthcoming, with the enlargement of Hell a continued reality for those who fail to repent!
Sinners in the Hands
of An Angry God
Jonathan Edwards sermon, "Sinners in the Hands of An Angry God," contained these words: Consider the fearful danger you are in: You hang by a slender thread, with the flames of divine wrath flashing about it, and ready every moment to singe it, and burn it asunder; and you have no interest in any mediator, and nothing to hold on to save yourself, nothing to keep the flames of wrath, nothing of your own, nothing that you have done, nothing you can do, to induce God to spare you one moment.
Those words are just as meaningful today, to endangered souls who are about to descend into eternity without the benefit of a Savior (the Lord Jesus Christ), unless repentance comes into focus prior to Judgment Day.  The enlargement of Hell will become a reality to those who fail to receive the Gospel of Salvation; for it will be too late for one to repent, after taking that final God-given breathe of life!
Unquenchable Fire
Scripture speaks of the unquenchable fire of Hell and God's provision for man to escape such a destiny:  Whose fan is in his hand, and he will purge his floor, and gather his wheat in the garner; but he will burn up the chaff with unquenchable fire (Matthew 3:12).
A Bible commentary noted: He will purify and cleanse one from sin; through His Son, the Lord Jesus Christ, rather than having to face the awful judgment of God which awaits the unbelieving.  The garner mentioned is a place of protection from His wrath, ruin, and destruction.  The chaff refers to wicked and ungodly persons who face the divine wrath and vengeance of an Almighty God.
Wide is the Gate
Scripture reveals: Enter you in at the strait gate: for wide is the gate, and broad is the way, that leads to destruction, and many there be which go in thereat (Matthew 7:13).  The strait gate represents sweet deliverance through Christ; the broad way that leads to destruction is not difficult to find, it is a road of carnal lusts and worldly pleasures. 
The appetite of for such is appeasing and accommodating.  It has been said that sin will take one where they never intended to go; it will keep one longer than they intended to stay; and will cost one more than they intended to pay; with the reality of the enlargement of Hell being the end result.
Nations that Forget God
Scripture reveals: The wicked shall be turned into hell, and all the nations that forget God (Psalm 9:17).  A Bible commentary noted: Hell is the place of torment, where devils and condemned souls are; who go there immediately upon their departure from their earthly bodies; and after judgment, remain there throughout eternity.
Scripture reveals that is not God's desire: The way of life is above (leads above) to the wise, that he may depart from hell beneath (Proverbs 15:24).  A Bible commentary noted: God desires that one be secured from everlasting ruin and destruction, from suffering eternal damnation with soul and body being in Hell.  He desires that one seek a different road; that every step taken leads upward, carrying one far from Hell, from the road of sin that leads to Hell and destruction.
Enlargement of Hell
Why a Continued Reality
Scripture reveals reasons why the enlargement of Hell is a continued reality: He that believes on him (the Lord Jesus Christ) is not condemned: but he that believes not is condemned already, because he has not believed in the name of the only begotten Son of God.
This is the condemnation that light (the Lord Jesus Christ) is come into the world, and men loved darkness rather than light, because their deeds were evil.  For every one that does evil hates the light, neither comes to the light, lest his deeds should be reproved (exposed) (Matthew 3:18-20).
He that believes on the Son (the Lord Jesus Christ) has everlasting life: and he that believes not the Son shall not see life (an eternity in Heaven); but the wrath of God abides (remains) on him (bringing the enlargement of Hell to a constant reality) (John 3:36).
Separation Unto God
The Apostle Paul wrote: What agreement has the temple of God with idols?  For you are the temple of the living God; as God has said, I will dwell in them, and walk in them; and I will be their God, and they shall be my people. 
Wherefore, come out from among them, and be you separate, saith the Lord, and touch not the unclean thing; and I will receive you.  And will be a Father to you, and you shall be my sons and daughters, saith the Lord Almighty (2 Corinthians 6:16-18).  
I beseech you therefore brethren, by the mercies of God, that you present your bodies a living sacrifice, holy, acceptable to God, which is your reasonable service.  And be not conformed to this world; but be you transformed by the renewing of your mind, that you may prove what is that good, and acceptable, and perfect will of God (Romans 12:1-2).
The enlargement of Hell will always be a factor; until the promised new heavens, and a new earth, wherein dwells righteousness becomes a reality!  However, staying in tune to God's Word, having the love of God and the Lord Jesus Christ in one's heart, will prevent one from being a part of such a place!  God constantly makes provision for His people to stand; to not fall in the ways of the ungodly!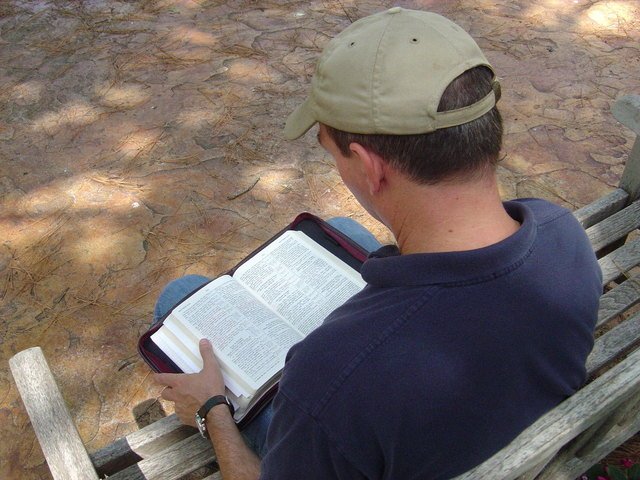 GOT QUESTIONS  A Website where Bible questions are answered.  With over 4,500 answers to frequently asked Bible questions published online, approximately 75% of the questions have answers available instantly.  This Website is an easy way to search out any questions you may have.

YOU MAY BE INTERESTED IN
Door of life is growing more fragile in an age in which little value is placed on human life by those who seek to control through devious means.