FALLOW GROUND
W R Burner (Minister of the Gospel)
---
INTRODUCTION
Fallow ground is that which lies in a dormant state which after a while becomes hardened in any effort to make it otherwise. There are nations that once flourished under the leadership and blessings of God; who are now as fallow ground, no longer subject to the Word of God.
Scripture reveals: You did run well; who did hinder you that you should not obey the truth? This persuasion comes not of him that called you (Galatians 5:7-8).  It was noted that you did run well shows good progress spiritually until pressure tactics were used to persuade one to follow another path.
---
Fallow Ground
Bread of Deceit
Scripture reveals: You have plowed (planted) wickedness, you have reaped iniquity (lawlessness); you have eaten the fruit of lies: because you did trust in your way, and in the multitude of your mighty men (Hosea 10:13).  
It was noted that you have plowed wickedness, you have contrived it, taking a great deal of pain to plant it (we see this happening in many lands). You have reaped iniquity (lawlessness), with an abundance of other sins springing up, for one sin leads to another. You have eaten the fruits of lies and accepted the bread of deceit. 
A nation can get swallowed up in the contrivance of lies when its people become as fallow ground; no longer under the influence of the implanted Word of God, no longer seeking the truth, thus readily led into deception and control of others.
Break Up Your Fallow
Ground
The prophet Hosea sought to correct the onslaughter of the ungodliness of his day by proclaiming: Sow to yourselves in righteousness, reap in mercy; break up your fallow ground: for it is time to seek the Lord, till he come and rain righteousness upon you (Hosea 10:12).
It was noted that sow to yourselves in righteousness is in the mercy of God; in which all spiritual things shall reap life everlasting.  Break up your fallow ground is representative of the condition of one's heart: destitute of grace, full of sin and wickedness, which stands in need of being renewed in the spirit of the mind, with godly values; not that of a wicked nature.
Banner of Deceit
There is a devilish outreach to introduce ungodly lifestyles condemned in God's Word; which even questions the God-given identity of one's birth! We are seeing Sodom and Gomorrah rise again; utilizing the rainbow as its banner, which was placed in the sky to remind us of God's promise to never again destroy the earth by a flood.

Scripture reveals: God saw that the wickedness of man was great in the earth, that every imagination of the thoughts of his heart were only evil continually.  And it repented the Lord that he had made man on the earth, and it grieved him at his heart (Genesis 6:5-6).
Earth Filled with
Violence
Scripture reveals that Noah found grace in the eyes of the Lord (Genesis 6:8).  And God said to Noah, The end of all flesh is come before me; for the earth is filled with violence through them, and, behold, I will destroy them with the earth (Genesis 6:13).  And I, even I, do bring (am bringing) a flood of waters upon the earth, to destroy all flesh, wherein is the breath of life, from under heaven; and everything that is in the earth shall die (Genesis 6:17).
I do set my bow (rainbow) in the cloud, and it shall be a token (sign) of a covenant between me and the earth (Genesis 9:13).  And I will remember my covenant, which is between me and you and every living creature of all flesh; and the waters shall no more become a flood to destroy all flesh (Genesis 9:15).
Because of fallow ground; the remembrance of God's Word is slowly fading away; with that same symbol (the rainbow), as previously mentioned, being used as a banner to promote ungodliness that is condemned in God's Word!  God will always have a remnant, as in the case of Noah and His household which were saved from the flood, with the Word of God going forth despite man's lack of acceptance.
An Example to the
Ungodly
Scripture reveals: God spared not the old world, but saved Noah the eighth person, a preacher of righteousness, bringing in the flood upon the world of the ungodly; and turned the cities of Sodom and Gomorrah into ashes condemned them with an overthrow (destruction), making them an example to those that after (afterward) should live ungodly (2 Peter 2:5-6).
Whereby the world that then was (in an unrepentant state) being overflowed with water perished.  But the heavens and the earth, which are now, by the same word are kept in store, reserved unto fire against (until) he day of judgment and perdition (destruction) of ungodly men (2 Peter 3:6-7).
Day of Judgment
Scripture reveals: The day of the Lord (His Judgment) will come as a thief in the night (unexpected) in which the heavens shall pass away with a great noise, and the elements shall melt with fervent heat, the earth also and the works that are therein shall be burned up.  
Seeing then that all these things shall be dissolved, what manner of persons ought you to be in all holy conversation (conduct) and godliness (2 Peter 3:10-11).  In the mist of judgment there is hope for the saved of the earth; for Scripture reveals: Nevertheless we, (the believers in Christ), according to his promise, look for new heavens and a new earth, wherein dwells righteousness.
Wherefore, seeing that you look for such things, be diligent that you may be found of him (the Lord) in peace, without spot, and blameless (2 Peter 3:13-14).  There will be those who have been deceived by lies, deceptive promises of the wicked, leading one astray from the promises of God; failing to break up fallow ground, allowing seeds of sin and corruption to continue to grow and fester.
Role of the
Believer in Christ
Scripture reveals: Let us (the believers in Christ) not sleep, as do others; but let us watch and be sober.  For they that sleep sleep in the night; and they that be drunken are drunken in the night.  But let us, who are of the day, be sober, putting on the breastplate of faith and love; and for a helmet, the hope of salvation.  For God has not appointed us to wrath, but to obtain salvation by our Lord Jesus Christ (1 Thessalonians 5:6-9).
The Christian is not to be caught unaware of the deceitfulness of the hour in which we live; but to be on guard, with the Word of God firmly implanted, to ward off deception of the wicked and those who seek to control.
Sow Seeds of Spiritual
Fruitfulness
The prophet Jeremiah proclaimed: Thus saith the Lord to the men of Judah and Jerusalem (to any nation in such a need), Break up your fallow ground, and sow not among thorns (Jeremiah 4:3).  It was noted that this was a call to weed out their present practices; to break up their fallow ground, to sow seeds of spiritual fruitfulness unto God. 
Scripture reveals the similarity of the condition of Nineveh (a need to break up fallow ground) when Jonah (a prophet of God) proclaimed: Yet forty days, and Nineveh shall be overthrown (destroyed).  
Turning Away from Evil
Ways
Scripture reveals that the people of Nineveh believed God, and proclaimed a fast, and put on sackcloth (a sign of repentance), from the greatest of them even to the least of them. And God saw their works, that they turned from their evil way (the first step towards breaking up fallow ground); and God repented (relented) of the evil, that he had said that he would do to them; and he did it not (Jonah 3:10).
It was noted that God did not change in His ultimate intention toward the Ninevites: rather, they changed in their attitude toward Him.  On the basis of that change, God could deal with them in grace, rather than in judgment as their failure to repent would have necessitated.
Social and Moral Behavior
Challenged
It was noted that in the days of the prophet Jeremiah it must have been difficult to always be the bearer of bad news; and always being rejected.  Jeremiah was continually mocked by the people for bringing nothing but words of condemnation. 
Jeremiah's words enraged the people. He held his ground and was not afraid to give them unpopular criticism.  Today there are those who are giving humanity's vilest nature what they want to hear; justification to do exactly as they please with no regard to a day of reckoning.
Implantation of God's 
Word
The Apostle Paul informed Timothy, a young evangelist: Preach the word; be instant (ready) in season, out of season; reprove, rebuke, exhort with all longsuffering, and doctrine.  For the time will come (is already here) when they will not endure sound doctrine; but after their own lusts shall heap to themselves teachers, having itching ears; and they shall turn away their ears from the truth and shall be turned into fables (that which is fictitious).
But watch you in all things, endure afflictions, do the work of an evangelist, make full proof of your ministry (2 Timothy 4:2-5).  It was noted that preaching is the God-ordained means to prevent defection from the truth (breaking up of fallow ground).  Teachers who appeal to itching ears tell people what they want to hear, not what they need to hear.
The implantation of God's Word is much needed in our world today; a world that is being dogmatically oppressed by ungodly precepts, instead of godly values.  The deceptive lie often outweighs the truth in an ungodly culture that relishes the promoting of such.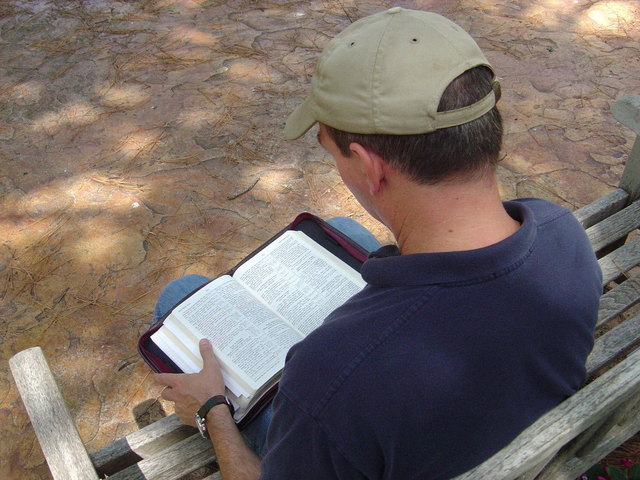 GOT QUESTIONS  A Website where Bible questions are answered.  With over 4,500 answers to frequently asked Bible questions published online, approximately 75% of the questions have answers available instantly.  This Website is an easy way to search out any questions you may have.