FORM OF GODLINESS
By Roy Burner (Minister of the Gospel)
---
INTRODUCTION
A form of godliness will not carry one through the difficult days ahead.  There are those who profess Christianity but lack the spiritual fortitude to see them through the difficulties of life, having not facilitated the faith needed to face seemingly insurmountable forces, such as little David facing the giant Goliath.
Scripture reveals: Be strong in the Lord, and in the power of his might (Ephesians 6:10).  For we wrestle not against flesh and blood, but against principalities, against powers, against the rulers of the darkness of this world, against spiritual wickedness in high places (Ephesians 6:12).
Wrestle emphasizes the personal and individual nature of spiritual warfare.  Flesh and blood refers to humanity.  We are seeing evil forces seeking to dominate; having successfully done so with the church, in many cases, remaining silent; or ineffective, due to a form of godliness that does not facilitate the power and might of God.
---
Form of Godliness
Armor of God
Scripture reveals: Take to you (take up) the whole armor of God, that you may be able to withstand in the evil day, and having done all to stand.  Stand therefore, having your loins (waist) girt about with truth, and having on the breastplate of righteousness; your feet shod with the preparation of the gospel of peace: Above all, taking the shield of faith, wherewith you shall be able to quench all the fiery darts of the wicked (Ephesians 6:13-16).
The evil day refers to the demonic onslaughter and Satanic assault.   We are seeing the church, in these latter days, facing such in which a mere form of godliness will not suffice.  Appeasement and tolerance, towards the sinful nature of mankind, will ensure its continuation, not dwarf its advancement. 
Unction of God's Spirit
Scripture reveals: The weapons of our warfare are not carnal (of the flesh), but mighty through God to the pulling down of strongholds.  Casting down imaginations (arguments), and every high thing that exalts itself against the knowledge of God, and bringing into captivity every thought to the obedience of Christ (2 Corinthians 10:4-5).
In the warfare that is being waged towards the onslaughter of Christianity one needs the divine unction of God's Spirit.  Scripture reveals: So shall they fear the name of the Lord from the west, and his glory from the rising of the sun.  When the enemy shall come in like a flood, the Spirit of the Lord shall lift up a standard against him (Isaiah 59:19).
Strength of the Lord
Scripture reveals: The adversaries of the Lord shall be broken to pieces; out of heaven shall he thunder upon them: the Lord shall judge the ends of the earth; and he shall give strength to his king, and exalt the horn (strength) of his anointed (1 Samuel 2:10).
A Bible commentary noted: The Lord's presence in power is often associated with thunder.  The mention of God's king is that of his anointed as an earthly representative.  A form of godliness will not be equivalent to the power of God that has placed within us (that of His Spirit) towards facing the opposition of the wicked.
Chief Dangers of
Coming Century
Sometime prior to his death, General Booth of the Salvation Army, uttered this significant prophecy: I consider the chief dangers that confront the coming century will be Religion with the Holy Ghost; Christianity without Christ; Forgiveness without regeneration; Morality without Christ, and heaven without Hell.
Because of a form of godliness prevailing we have upheld that prophecy.  Scripture reveals:  For the time will come when they (the church) will not endure sound doctrine; but after their own lusts (desires) they shall heap to themselves teachers, having itching ears; and they shall turn away from the truth, and shall be turned into fables (that which is fictitious) (2 Timothy 4:3-4).
A Bible commentary noted: Preaching is the God-ordained means to prevent defection from the truth.  Teachers who appeal to itching ears tell people what they want to hear, not what they need to hear.  Many churches have evolved to the tickling of the ear; rather than the infallible Word of God.
There is a new generation that have tuned out to the truths of yesteryear; to enter into an apologetic mood of appeasement rather than adherence to God's Word.  A form of godliness is being preached that no longer identifies with the saints of old who preached the fullness of God's Word.
The Fault is Ours
A legendary evangelist of the first Great Awakening, Charles G. Finney stated: Brethren, our preaching will bear its legitimate fruits.  If immorality prevails in the land, the fault is ours to a great degree.  If there is a decay of conscience, the pulpit is responsible for it.
If Satan rules in our halls of Justice, the pulpit is responsible for it.  If our politics become so corrupt that the very foundations of our government are ready to fall away, the pulpit is responsible for it.  Let us not ignore this fact; but let us lay it to heart, and awake to our responsibility in respect to the morals of this nation.
Godly Man Ceases
Scripture reveals:  Help (save) Lord: for the godly man ceases; for the faithful fall (disappear) from among the children of men (Psalm 12:1).  A Bible commentary noted:  A godly man has received grace and mercy of the Lord; has the principles of grace, goodness and holiness in him.  He fears the Lord, and serves Him acceptably, with reverence and godly fear, and is a true worshiper of God.
Such have ceased to but a few; their number having been greatly reduced, either by death, or having been thought of having such qualities and proven otherwise.  This has become a reality in many once godly nations; as erosion of the past enhancement of God's Word has become a factor, with many no longer upholding the Unadulterated Word of God.
Spirit of Truth
Scripture reveals: The Spirit of truth (that of God's Spirit) whom the world cannot receive, because it sees him not, neither knows him: but you know him; for he dwells with you, and shall be in you (John 14:17).
A Bible commentary noted: It is unfortunate that we are entering a period of time that not only the world cannot see the Spirit of truth; but many in the church have lost sight of Him as well.  Worldliness is replacing sanctification, righteousness, and holiness.   
A Form of Godliness
Scripture tells of having a form of godliness but denying the power thereof: from such turn away (2 Timothy 3:5).  A Bible commentary noted: Having a form of godliness is mere external show of religion, pretending great piety and holiness; outwardly righteous before men, having but a mask of godliness, a form of sound words, a scheme of truths, which they profess to hold, maintain, and preserve.
Denying the power thereof is to profess religion and godliness, the fear of God, and the pure worship of him, yet in works deny such.  They have not the power of God's Spirit and are strangers to powerful holiness.  
A Proper Relationship
A Bible dictionary defined godliness as piety towards God and of conduct which springs from a proper relationship with Him.  It is not done from a sense of duty (being but a form of godliness), but that spontaneous virtue that comes from the indwelling of Christ that reflects Him.
Scripture reveals: He that say he abides in him ought himself (the believer) also so to walk even as he walked (1 John 2:6).  With the indwelling presence of God's Spirit one can reflect the same devotion to God; walking accordingly, which goes far beyond a mere form of godliness.
The prophet Jeremiah, in speaking the words of the Lord: Am I a god at hand, saith the Lord, and not a god afar off (Jeremiah 23:23)?  The prophet Isaiah, in speaking the words of the Lord: This people draws near me with their mouth, and with their lips do honor me, but have removed their heart far from me, and their fear toward me is taught by the precept of men (Isaiah 29:13).  A form of godliness necessitated these corrective words.
Reference to Godliness
Scripture references godliness many times:  Know that the Lord has set apart him that is godly for himself: the Lord will hear when I call him (Psalm 4:3).  For our rejoicing in this, the testimony of our conscience, that in simplicity and godly sincerity, not with fleshly wisdom, but by the grace of God, we have had our conversation (conducted ourselves) in the world, and more abundantly to you-ward (2 Corinthians 1:12).
Neither give heed to fables and endless genealogies, which minister questions (cause disputes), rather than godly edifying which is faith; so do (1 Timothy 1:4).  Teaching us that, denying ungodliness and worldly lusts, we should live soberly, righteously, and godly, in this present world (Titus 2:12).
Genuine Faith
Many churches, in many nations, are suffering persecution, and even death, at the hand of the ungodly, who attempt to dominate the land with their unlawful deeds.  The oppressed in such places do not have a form of godliness but genuine faith, being faithful servants and witnesses of the Lord.
God's Word tells of those who persevered:  Who through faith subdues kingdoms, wrought righteousness, obtained promises, stopped the mouths of lions, quenched the violence of fire, escaped the edge of the sword, out of weakness were made strong, waxed (grew) valiant in fight (battle) turned the flight of the armies of the aliens (Hebrews 11:33-34).
And others (also persevered) having trial of cruel mocking and scourging, moreover of bonds (chains) and imprisonment: They were stoned, they were sawn asunder, were tempted, were slain with the sword; they wandered about in sheepskins and goatskins, being destitute, afflicted, and tormented (Hebrews 11:36-37).  A Bible commentary noted: Genuine faith perseveres to the end, emotional decisions (a form of godliness) does not.  
Secular Values
Thomas Jefferson stated: I have sown upon the altar of God, eternal hostility against every form of tyranny over the mind of man.  President Ronald Reagan: If we ever forget that was are one nation under God, then we will be a nation gone under. 
A Sunday school commentary noted: Which will it be Christian biblical values or totally secular values?  We are in a crucial moment throughout what were once the Christian nations of the Western world. Many today want secular values without reference to God.  These words attribute to the fact that we are seeing an erosion of godly values as a form of godliness replaces the genuine article.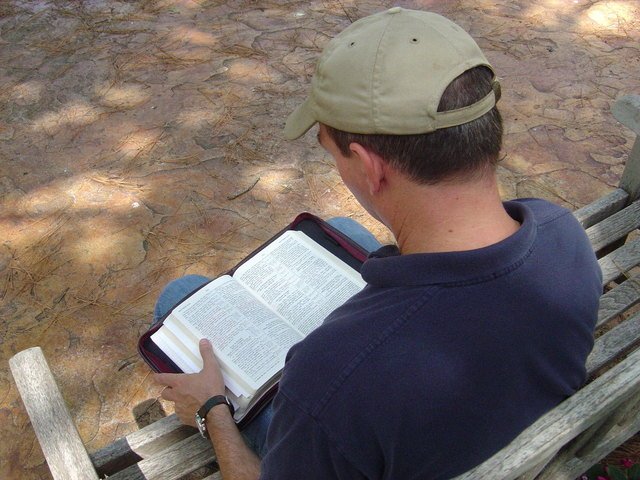 GOT QUESTIONS  A Website where Bible questions are answered.  With over 4,500 answers to frequently asked Bible questions published online, approximately 75% of the questions have answers available instantly.  This Website is an easy way to search out any questions you may have.