HOUSE IN ORDER
---
INTRODUCTION
Keeping one's house in order is a necessity and is severely lacking when one begins to put God on the sideline!  Scripture reveals: If a house is divided against itself, that house cannot stand (Mark 3:25).
We are seeing an influx of discontentment, in many lands, bringing division rather than unity; the importance of which is stated in God's Word: How good and how pleasant it is for brethren to dwell together in unity (Psalm 133:1).
---
House in Order
A Nation
Joshua, a leader of Israel, in an endeavor to set his house in order (that of the nation) said: If it seem evil to you to serve the Lord, choose you this day whom you will serve; whether the gods which your fathers served that were on the other side of the flood (Euphrates), or the gods of the Amorites, in whose land you dwell: but as for me, and my house, we will serve the Lord (Joshua 24:15).
Joshua was seeking a commitment from the people to set their house in order; they responded with: We will serve the Lord (Joshua 24:21). The direction one takes bears on the status of the nation.  Scripture reveals: Blessed is the nation whose God is the Lord; and the people whom he has chosen for his own inheritance (Psalm 33:12).
Source of Help
A sailing vessel controlled by the wind; is not always at an advantage towards reaching its destiny; if the wind is contrary.  Scripture gives an example of such: The ship was now in the midst (middle) of the sea, tossed with waves for the wind was contrary (Matthew 14:24).
About three miles out, the disciples of Christ encountered great difficulty from a wind that was contrary.  Jesus' disciples sought the right source of help by appealing to Jesus.  It took the power of the Lord (Jesus) to still the storm, and it still takes divine help from on high today, when circumstances are beyond man's control.   
Peace of Mind
There is a gateway towards peace of mind; but it takes the setting one's house in order, and a willingness to do so, to enjoy the peace of mind that can only come from a heavenly Father, and His Son, the Lord Jesus Christ.
Jesus said: Peace I leave with you, my peace, I give to you: not as the world gives, give I to you.  Let not your heart be troubled, neither let it be afraid (John 14:27).  When the world is in turmoil; it is time to set one's house in order, by placing one's hand in the Master's hand (the Lord Jesus Christ) who is able to calm the troubled waters.
As You Build Such
is Your House
It was noted that as you build, such is your house (author not known). Where would a person be if the word came, as in the case of King Hezekiah: Thus saith the Lord, Set your house in order; for you shall die, and not live (Isaiah 38:1).
Scripture reveals that Hezekiah turned his face toward the wall, and prayed to the Lord, and said, Remember O Lord, how I have walked before you in truth, and with a perfect (whole) heart, and have done that which is good in your sight.  And Hezekiah wept sore (bitterly).
Then Isaiah the prophet, who had informed Hezekiah of his coming fate, was told to return to Hezekiah and tell him: Thus saith the Lord, the God of David your father, I have heard your prayer, I have seen your tears: I will add to your days fifteen years (Isaiah 38:4-5).  Hezekiah had already set his house in order (through prayer); and was reaping the benefit for having done so!
House Not Made
with Hands
Scripture reveals: Those who are planted in the house of the Lord shall flourish in the courts of our God (Psalm 92:13).  We know that if our earthly house (physical body) of this tabernacle were dissolved, we have a building of God, a house not made with hands, eternal in the heavens (2 Corinthians 5:1).
For those who have set their house in order, God's Word reveals: To him that overcomes will I (the Lord Jesus Christ) give to him to eat of the tree of life, which is in the midst of the paradise of God (Revelation 2:7). Man lost the ability to partake of such when Adam and Eve disobeyed God in the Garden of Eden but is reinstated in a heavenly abode.
He that overcomes (sets his house in order), the same shall be clothed in white raiment (garments); and I (the Lord) will not blot his name out of the book of life, but I will confess his name before my Father, and before his angels (Revelation 3:5). The promise not to blot one's name out of the book of life is an assurance of eternity to one who walks in the ways of the Lord and keep His commandments.  
Broad Way Leads
to Destruction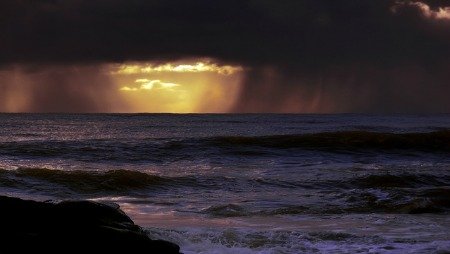 Set your house in order is a necessary ingredient towards the goal of a heavenly reward.  There are many ungodly influences in the world that would attempt to sway one from the strait and narrow way Jesus spoke of, in saying: Enter you in at the strait gate: for wide is the gate, and broad is the way that leads to destruction (Hell), and many there be which go thereat.
Because strait is the gate, and narrow is the way, which leads to life (a heavenly abode), few there be that find it (Matthew 7:13-14).  It was noted that Christ Himself is both the gate, and the way, and God enables men to find that gate.
Set House in Order
Not Obeyed
Scripture reveals a time when set your house in order was not obeyed: Eli, the priest, was warned by a man of God, for allowing his sons to continue sinning against God.  Later, the prophet Samuel was told of the Lord: I will do a thing in Israel, at which both the ears of everyone that hears it shall tingle.  In that day I will perform against Eli all things which I have spoken concerning his house; when I begin, I will also make an end (1 Samuel 3:11-12).
Eli responded with: It is the Lord; let him do what seems him good (1 Samuel 3:18).  To Eli; set your house in order was no longer a consideration; seeking God's forgiveness no longer sought, simply accepting the fact of what was forthcoming due to failure to comply with God's Word.
No Fear of God
Set your house in order meaningless when there is no fear of God in the life of an individual or nation.  When sin is committed without conviction or remorse; with ungodliness being boldly proclaimed with pride and arrogance, it is an invitation towards the judgment of God; if such has not already been implemented.
Where is the crying out to God when events happen that are beyond man's control?  There are famines, pestilences, and horrific happenings in many lands; but where is the calling upon God, with a willingness to set one's house in order; so mercy rather than judgment can be applied?
Every One Dealing
Falsely
A call to set your house in order came in the days of Jeremiah; the people having given over to covetousness; from the prophets, even to the priests, with every one dealing falsely.  
The Lord speaking to the prophet Jeremiah, said: Were they ashamed when they had committed abomination? No, they were not at all ashamed, neither could they blush; therefore they shall fall among them that fall: at the time that I visit (punish) them they shall be cast down, saith the Lord (Jeremiah 6:15).
Moving in their own paths and following their own way was to lead them to destruction.  Are there not many today who are in the same category; with indifference towards God's Word, leading one to destruction for failure to set one's house in order?
Failure to Hear 
In an attempt for the nation to set its house in order; Jeremiah, in speaking the words of the Lord, said: Stand you in the ways, and see, and ask for the old paths, where is the good way, and walk therein, and you shall find rest for your souls.  But they said we will not walk therein.  Also I set watchmen over you, saying, Hearken to the sound of the trumpet but they said we will not hearken (Jeremiah 6:16-17).
It was noted that the people's stubborn refusal to walk in the traditional ways of true righteousness was noted many times by the prophet Jeremiah, but rejected.  How many today are sounding the alarm that God's judgment is near to an unrepentant people? And if so, how many continue to ignore God's plea to set your house in order and live under His protective umbrella and blessings?
Judgment Pronounced
In Jeremiah's day; came the conclusion of God's warnings, after being continually ignored, ending with judgment being pronounced: Hear, O earth: behold, I (God) will bring evil (calamity) upon this people, even the fruit of their thoughts, because they have not hearkened to my words, nor to my law, and rejected it (Jeremiah 6:19).
When a nation turns from God; rejects His call to repentance, it invites judgment.  Scripture tells us: The wrath of God is revealed from heaven against all ungodliness and unrighteousness of men, who hold (suppress) the truth in unrighteousness (Romans 1:18).
Be Not Conformed 
to This World
Scripture reveals: Present your bodies a living sacrifice, holy, acceptable to God, which is your reasonable service.  Be not conformed to this world; but be you transformed by the renewing of your mind, that you may prove what is that good, and acceptable, and perfect, will of God (Romans 12:1-2).
The righteousness of God will cause the believer to conduct himself in humility, bringing credit to the label Christian, that of being Christlike. Set your house in order will be automatic to one who adheres to the Unadulterated (Pure) Word of God!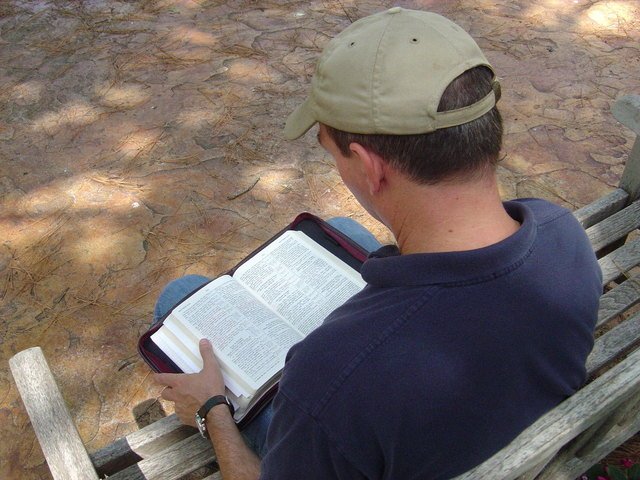 GOT QUESTIONS  A Website where Bible questions are answered.  With over 4,500 answers to frequently asked Bible questions published online, approximately 75% of the questions have answers available instantly.  This Website is an easy way to search out any questions you may have.