INVOKING DIVINE LOVE
By Roy Burner (Minister of the Gospel)
---
INTRODUCTION
Invoking divine love is to call upon a source far beyond man's capabilities; in a world that is filled with hatred that promotes ill-will and disunity.  There is an irresistible desire by many to join in the chaos of this world with no forethought as to who it may destroy or cause grave injury.
A Sunday school commentary noted: As Christians, our words should never be used to provoke others to take vengeance into their own hands, or to contribute to a mob mentality that is bind to justice.  Our responsibility as Christians is to do justice and love mercy while pursuing peace.
Those not under control of such admonishment can readily accept the ungodly mentality of mob rule that is being exercised!  Godly leadership should always reflect on what is good for the people; while instilling division in the ranks of ungodly leadership will never attain the invoking divine love status; but rather the reverse.
---
Invoking Divine Love
Greatest of Christian Values
A Bible commentary reflects that love is the very nature of God and the greatest of Christianity values which lies at the very heart of Christianity that is essential to man's relations to God and man.
All human love, whether Godward or manward has its origin in God.  It is instilled in the believer in Christ by God's Spirit prompting such an individual to love both God and man.  Love finds its expression in service to our fellowman.
Scripture reveals: Let us love one another: for love is of God; and every one that loves God is born of God, and knows God.  He that loves not knows not God: for God is love (1 John 4:7-8).
Love Outweighs
Hostile Environment
Love is a strong positive emotion of regard and affection that outweighs the irregularities of a hostile environment.  Its disposition is not of hatred but is in opposition to such.  Similar words are: Fellowship, harmony, kinship, and love of mankind.
A Bible commentary noted: Divine refers to God, that which emanates from God, beyond what is humanly possible.  Invoking divine love originates in being born-again through receiving Christ in one's life.  The love of God then flows into a receptive vessel willing to come into the saving grace of Christ Jesus.
Hatred Instills
Violence and Chaos

Where there is mob rule there is no love and hatred in such an environment is not equipped with love.  Individuals lash out without mercy or compassion towards their fellowman; with a fierceness that reflects pure hatred towards their intended victim.
Invoking divine love is the only tool that can offset the violence and chaos that hated promulgates.  Scripture reveals: True love cannot be quenched.  Many waters cannot quench love, neither can the floods drown it (Song of Solomon 8:7).
Hatred, when ill-conceived, can measure up to the same criteria; which can only be overcome when love flows into one's heart and life.  Invoking divine love is the only solution towards hatred being implanted; often by the enemy of one's soul (Satan).
Love is Not Easily
Provoked
Scripture reveals: Charity (love) suffers long, and is kind; love envies not, love vaunted not itself (does not brag), is not puffed up (arrogant).  Loves does not behave itself unseemly (rudely), seeks not her own, is not easily provoked, thinks no evil (keeps no account of evil).  Rejoices not in iniquity, but rejoices in truth (1 Corinthians 13:4-6).
Such a person is slow to anger when abused, not quick of resentment, nor hasty to revenge when affronted; but exercises forbearance, suffers long, and bears much, and ready to forgive. Invoking divine love is the only way man will ever solve the chaos this world is in. 
It will take a return to God; putting aside hateful attitudes and allowing the love of God to take hold.  It will take spiritual leadership being instilled again; rather than traits presently being witnessed that are not of God.
Love Never Fails
Scripture reveals: Love bears all things, believes all things; hopes all things, endures all things (1 Corinthians 13:7).  Invoking divine love brings those words into play; bearing all things includes the reproaches and persecutions of the world; with one's hope often in that which is not seen, that is in the future, difficult through possible, and eternal happiness promised in God's Word.
Scripture reveals that love never fails (1 Corinthians 13:8).  A Bible commentary noted: It may fail to be exercised at times but will not be lost to the one who has it ingrained in them; through the love of God and Christ.  It may grow cold through the prevalence of sin, it may be damped by the growth of error and concern for worldly things; but it lives through the most violent temptations.
Invoking divine love through prayer offsets many a trial of life that otherwise may have seemed hopeless at the time.  We live in a world that is dominated by the ugly sinfulness of man; who would love to see Christianity crumble, and not be of an influence to others; but only reflects growth even in the midst of persecution!
Love Towards One's
Fellowman
Scripture reveals: In this the children of God are manifest, and the children of the devil: whosoever does not righteousness is not of God, neither he that loves not his brother (1 John 3:10).  One's love towards their fellowman reflects the righteousness of God.
One does not love the deeds of the unrighteous; the flaunting of ungodly lifestyles, but sees a potential towards the saving grace of Christ in such a life.  The invoking of divine love, through Christ, should be the number one priority and prayer of the godly towards those outside the realm of salvation.
Love in Deed and 
Truth
Scripture reveals: Let us not love in word, neither in tongue; but in deed and in truth (1 John 3:18).  A Bible commentary noted: Speaking one thing with the lip and designing another in the heart is a different matter.  Simply speaking the words "I Love You" but not reflecting that love is superficial and of little meaning.
Scripture reveals: If a brother or sister is naked, and destitute of daily food and one of you say to them, Depart in peace, be you warmed, and filled; not withstanding you gave them not those things what are needful to the body; what does it profit (James 2:15-16)?
Weighed in the Balance
Many once godly nations are at a crossroads having forsaken the God of their youth; allowing filth and degradation to filter in without regards towards the severity for having done so.  Their continuation as a godly nation is weighed in the balance; and found wanting; if recognition of their present trend goes unnoticed.
Scripture reveals: Lay apart all filthiness, and abundance of naughtiness (wickedness), and receive with meekness the engrafted (implanted) word, which is able to save your souls (James 1:21).  The invoking of divine love from on high will set a nation, or individual, on a proper spiritual path; with the love of God continually flowing within.
Hearer of the Word
Not a Doer
Scripture reveals: If any be a hearer of the word, and not a doer, he is like a man beholding (observing) his natural face in a glass (mirror): For he beholds himself, and goes his way, and straightway forgets what manner of man he was (James 1:22-23).
A Bible commentary noted: The solution to this condition is threefold: Remember your former devotion; repent of your present lack of love and devotion; return and do the things that reflected your love and devotion of earlier years.  
We Have Forgotten
God
Abraham Lincoln stated:  We have been the recipients of the choicest bounties of heaven; we have been preserved these many years in peace and prosperity; we have grown in numbers, wealth, and power as no other nation has ever grown but we have forgotten God.
We have forgotten the gracious hand that preserved us in peace and multiplied and enriched and strengthened us, and we have vainly imagined, in the deceitfulness of our hearts, that all these things were produced by some superior wisdom and virtue of our own. Intoxicated with unbroken success, we have become too self-sufficient to feel the necessity of redeeming and preserving grace, too proud to pray to the God that made us.
This reflected on a nation that was in civil war; invoking divine love needed to be nourished in the hearts and lives of those suffering the effects of devastation and loss of life.  The very source of such love was being grossly neglected; not even sought after.
Walk in the Spirit
Not the Lust of the Flesh
Scripture reveals: Walk in the Spirit (the Spirit of God), and you shall not fulfill the lust of the flesh (Galatians 5:16).  The latter category mentioned (lust of the flesh) has nothing to do with invoking divine love; because if one possessed such a love they would have no desire to fulfill the lust of the flesh.
Some of the traits of the lust of the flesh: Adultery, fornication (sex other than through Biblical marriage), idolatry, and hatred; with a warning that they which do such things (having failed to repent) shall not inherit the kingdom of God.
Fruit of the Spirit
Scripture reveals: The fruit of the Spirit is love (invoking divine love), joy, peace, longsuffering, gentleness, goodness, faith, meekness, temperance: against such there is no law.  And they which are Christ's (have the love of Christ in them) have crucified the flesh with its passions and lusts.  If we live in the Spirit (God's Spirit that is within), let us also walk in the Spirit (Galatians 5:22-25).
A far better choice in life; invoking divine love being instilled, to give those who love God, and the Lord Jesus Christ, a far better and rewarding life; than that of a fleshly or ungodly nature, which only brings destruction.  The choice one makes now will have a bearing as to one's eternal fate.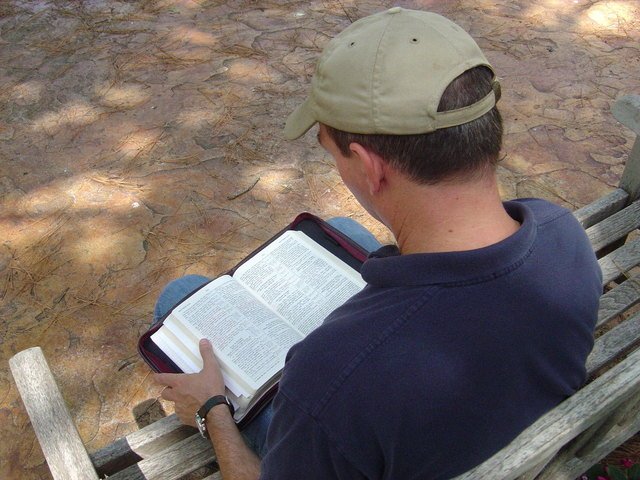 GOT QUESTIONS  A Website where Bible questions are answered.  With over 4,500 answers to frequently asked Bible questions published online, approximately 75% of the questions have answers available instantly.  This Website is an easy way to search out any questions you may have.