JOY OF SALVATION
W R Burner (Minister of the Gospel)
---
INTRODUCTION
Joy of salvation in receiving Christ as Lord and Savior cannot be duplicated by any other joy experienced on earth; for it is of a heavenly nature with literal joy in heaven over one repentant soul!
Scripture reveals: Joy shall be in heaven over one sinner that repents, more than over ninety-nine just (upright) persons, which need no repentance (Luke 15:7).
---
Joy of Salvation
Redemption
Scripture reveals: Forasmuch as you know that you were not redeemed (saved) with corruptible (perishable) things, as silver and gold, from your vain conversation (aimless conduct) received by tradition from your fathers; but with the precious blood of Christ, as of a lamb without blemish and without spot (1 Peter 2:18-19).
It is noted that Christ died for our sins. He paid the price that satisfied the demands of God's holiness.  The price of redemption (salvation) was the blood of Christ, which is ground for rejoicing in the joy of salvation; of a spiritual and eternal nature, which God appointed His people for all eternity, through His only begotten Son, the Lord Jesus Christ.
Testimony of Salvation
On the day of my salvation, having fallen in love with whom I have not seen, yet believed;  I committed my life to the Lord Jesus Christ, 43 years ago!  On the day of my salvation, in a little Pentecostal church in Virginia, I felt the present of God's Spirit for the first time in my life!
The Father, the Son, and the Holy Spirit (God's Spirit), has been with me since the day of my salvation; the most pleasurable years of my life, though there were trying times.  In my most difficult moments; I uttered the words of the Psalmist David: Restore unto me the joy of your salvation; and uphold me with your free (generous) spirit (Psalm 51:12).  God, through His Spirit, has never failed to honor such a request in my hour of need!
The joy of salvation is readily applied through the covenant of grace, which is God's unmerited love towards us.  It has been noted that His free Spirit is called free, because it is freely given through Christ, as is faith, hope, love, being freed from the bondage of sin, and adoption into the household of faith.
Freed from Entrapment
Once I seen a butterfly caught in the snare of a spider's web. I freed it  from its entrapment; for the spider had yet to begin its work, and it flew up "freed" from its entanglement in the web!  
It was a beautiful sight to behold, and that is God's desire towards mankind, being freed from the ugliness of sin. He gave His best in providing His only begotten Son, as an atonement for our sins, which frees us from sin; with the joy of salvation, through His Son, the Lord Jesus Christ, as our Lord and Savior.  
The ugliness of what the spider was going to do, to such a beautiful butterfly, was undone by a moment of kindness; and such is the beauty of salvation, though the Lord Jesus Christ, in that whosoever believes in Him should not perish, but have everlasting life (John 3:16)!
Freed from Sin 
Scripture reveals: Being made free from sin, and become servants to God, you have your fruit unto holiness, and the end everlasting life. For the wages of sin is death; but the gift of God (His unmerited love) is eternal life through Jesus Christ our Lord (Romans 6:22-23).
It has been noted that regenerate (repentant) persons are free from sin, becoming the servants of God, having fruit unto holiness and the end everlasting life, with a gradual increase in holiness being carried out by the Spirit of God.  On the other hand; it is noted that the wages of sin is death in which lies a separation of soul and body from God, of divine wrath for all eternity.
Confession of Faith
Scripture reveals: If you shall confess with your mouth the Lord Jesus, and shall believe in your heart that God has raised him from the dead you shall be saved. For with the heart man believes unto righteousness; and with the mouth confession is made unto salvation (Romans 10:9-10).
It is noted that such a confession is a sincere confession to God, before the church and people of God, before the world, that Christ is Lord and Savior!  It is an open acknowledgement of Christ, the Son of God, the only Savior of lost sinners. This confession must be open, visible, real, sincere, with the words of one's mouth agreeing with the experience in one's heart.
Able to Save to the
Uttermost
Scripture reveals: He (Christ) is able to save them to the uttermost that come unto God by him, seeing he ever lives to make intercession for them (the unsaved) (Hebrews 7:25).  It is noted: He is able to save to the uttermost was not of a temporal salvation but of a spiritual and eternal salvation.  Not on a throne of justice but a throne of grace (His unmerited love), as our Mediator (Intercessor), having made peace, atoning for our sin through His (Jesus') shed blood on the Cross of Calvary.
Though he died as a man and our benefactor, He has risen from the dead, to never die again, but live forever more; as is promised to those who accept Him as Lord and Savior!  He lives in heaven; alongside His Father, to continually intercede for mankind.
Rock of Our Salvation
Scripture reveals: Let us sing unto the Lord; let us make a joyful noise (shout joyfully) to the rock of our salvation (Psalm 95:1).  It was noted that our thankfulness is to him for spiritual mercies, to the person to whose honor and glory (joy of salvation) should be directed. 
Let us make a joyful noise (praise) to the Rock of our salvation.  A Rock (foundation) on which the church and all believers are built, and which endures forever, being the author of spiritual and eternal salvation, and the strength and security of it; therefore shouts of joy and songs of praise are due Him!
Foundation of the Church
Scripture reveals: I (Jesus) say to you, that you are Peter, and upon this rock (foundation) I will build my church; and the gates of hell (forces of evil) shall not prevail against it (Matthew 16:18). Shall not prevail could be understood as "shall not stand!"
The joy of salvation is noted in the fact that this is promised by the Lord himself, that even the forces of Hell cannot undo that which His precious blood provided: Freedom from sin and Satan's onslaughter, through his agents, and adversaries of the church.  The joy of salvation cannot be undone by the evilness of man; because true repentance is deeply rooted in a love for Christ, that the unsaved cannot comprehend, unless experienced through redemption (salvation)!
Joyful in the Lord
Scripture reveals: My soul shall be joyful in the Lord: it shall rejoice in his salvation (Psalm 35:9).  It is noted that the God of our salvation is able to keep the believer, what He has committed to him, and to preserve him from falling, that to rejoice in his salvation.  Such is filled with joy (joy of salvation), mankind's sin having been atoned for, pardon procured, with an everlasting righteousness, a solid foundation laid with hope, eternal joy, and happiness.
Such fulfillment comes in the form of Christ the Redeemer, the source of all joy for the believer, here on earth and for eternity.  Man may attempt to undermine such joy; though persecution, suffering, and even death, but he cannot take away the core root of one's hope, joy of salvation, when deeply rooted in Christ as one's Lord and Savior!
Our Strength and Salvation 
Scripture reveals: God is my salvation; I will trust, and not be afraid: for the Lord Jehovah is my strength and my song: he also is become my salvation.  Therefore with joy shall you draw water out of the wells of salvation (Isaiah 12:2-3).  It is noted that God is my salvation; through Christ, appointed by the Father, provided in covenant, promised in His Word, sent in the fullness of time, to become the author of salvation. 
In Him is one safe and secure from all wrath and condemnation, and from every enemy, and not to be afraid.  For the Lord is our strength and our song; the author of spiritual strength, strength in life, and also the joy of salvation. 
Joy Attainable
Scripture reveals: For God so loved the world, that he gave his only begotten Son (the Lord Jesus Christ), that whosoever believes in him, should not perish, but have everlasting life.  For God sent not his Son, into the world to condemn the world; but the world through him might be saved.  He that believes on him is not condemned; but he that believes not is condemned already, because he has not believed in the name of the only begotten Son of God.
This is the condemnation, that light (the Lord Jesus Christ) is come into the world, and men loved darkness (the sinfulness of mankind) rather than light, because their deeds were evil (John 3:16-19).  He that believes on the Son has everlasting life (a heavenly reward): and he that believes the Son shall not see life; but the wrath of God abides (remains) on him (John 3:36).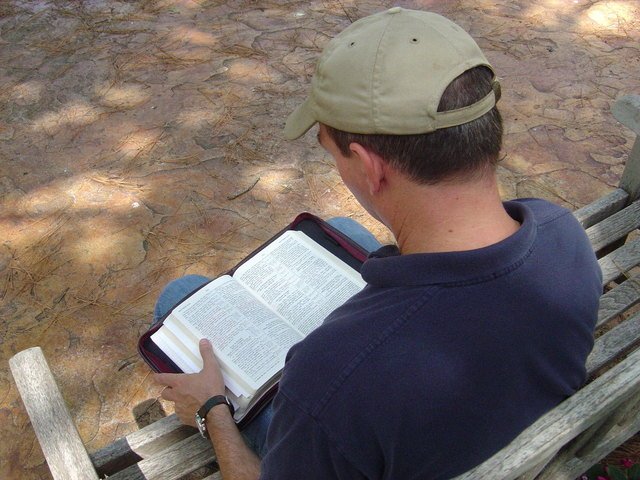 GOT QUESTIONS  A Website where Bible questions are answered.  With over 4,500 answers to frequently asked Bible questions published online, approximately 75% of the questions have answers available instantly.  This Website is an easy way to search out any questions you may have.

YOU MAY BE INTERESTED IN
Walk with God is a necessary ingredient in the life of a believer with such a walk not simply a "fishing expedition" but a dedicated walk in the Lord.