PEACE AND SAFETY
By Roy Burner (Minister of the Gospel)

---
INTRODUCTION
Scripture reveals: When they shall say peace and safety; then sudden destruction comes upon them, as travail (labor pains) upon a woman with child, and they shall not escape. But you are not in darkness, that that day should overtake you as a thief (1 Thessalonians 5:3-4).  Peace and safety were slogans of the Roman Empire which crumbled.  I was drawn to this text and begin to search it out more extensively.
Peace is an absence of mental stress or anxiety which is very much a part of the volatile world we live in today.  In fact many are using "service animals" and other means (such as drugs and alcohol) to help relieve stress or anxiety.  

---
Peace and Safety
A Spiritual Tranquility
A Bible dictionary revealed that the term peace is used throughout the Bible to indicate a spirit of tranquility and freedom from inward or outward disturbances.  Scripture reveals: The Lord will give strength to his people; the Lord will bless his people with peace (Psalm 29:11).
There is a spiritual tranquility which all can enjoy when, through faith in Christ, one is brought into a right relationship with God.  Scripture reveals: Glory to God in the highest, and on earth peace, good will toward men (Luke 2:14).  For to us a child (the Lord Jesus Christ) is born, to us a son is given: and the government shall be upon his shoulder: and his name shall be called Wonderful, Counselor, The mighty God, The everlasting Father, The Prince of Peace.
Of the increase of his government and peace there shall be no end, upon the throne of David, and upon his kingdom, to order it, and to establish it with judgment and with justice from henceforth even forever. The zeal of the Lord of hosts will perform this (Isaiah 9:6-7).

A Shield of Safety
Safety is a condition or state of being safe, freedom from danger or hazard, exemption from hurt, injury, or loss.  Scripture reveals: Every word of God is pure (tried and found pure): he is a shield to them that put their trust in him (Proverbs 30:5).  Those who are kept by the power of God through faith unto salvation ready to be revealed in the last time (1 Peter 1:5).
A Latin proverb reveals:  He is safe from danger who is on guard even when safe.  There is much turmoil among nations today and one is never so secure that they do not have to be on guard.  The Psalmist David wrote:  Blessed is the nation whose God is Lord; and the people whom he has chosen for his own inheritance (Psalm 33:12).  Many nations have walked away from such a blessing by allowing ungodliness to reign within their borders and failure in keeping God in the forefront.

God's Word is Truth
Abraham Lincoln stated:  Let the people know the truth and the country is safe.  Such has escaped many in the hour in which we live; with truth hard to identify in a time of deception.  This deception is being enabled by a world influenced by the electronic age of communications.
Peace and safety is difficult to be documented when we live in a world seemingly sitting on a powder keg with the fuse ready to be lit at any moment.  Such only comes through the acknowledgement of God; whom many are seeking to eliminate.
We live in a world saturated with filth and degradation; walking away from God towards the fleshly desires of man, seeking the pleasures of this life rather than a life in Christ! 

Sudden Destruction
There are those who promise prosperity and peace for years to come; that one's future is secure; without knowledge or possibly uncaring of the fact of the text of this message:  For when they shall say peace and safety; then sudden destruction comes upon them, as travail (labor pains) upon a woman with child; and they shall not escape.
Sudden destruction came on the old world in the times of Noah; upon the inhabitants of Sodom and Gomorrah in the days of Lot, upon Babylon which become the habitation of devils and the hold of every foul spirit.
Called Out of Darkness
Peace and safety is found in the one in whom many have rejected; bringing us to the Biblical text previously mentioned:  But you are not in darkness, that that day should overtake you as a thief (1 Thessalonians 5:4).  This speaks of those called out of darkness, turning away from it, delivered from the power of it, into the glorious Gospel of Christ!
You are all of the children (sons) of light, and the children of the day; we are not of the night, nor darkness (1 Thessalonians 5:5).  This speaks of those who have been enlightened by the spirit of God; having a glimpse of the heavenly glory; in opposition to the night of ignorance mentioned.

Watch and Be Sober
Scripture reveals: Therefore let us not sleep, as do others; but let us watch and be sober (self-controlled) (1 Thessalonians 5:6).  Unconverted souls (sinners) are in a state of darkness; in carnal lusts and pleasures of a world that is overflowing with such characteristics.
There are those who have only the bare essentials of religion; who are lukewarm, indifferent to the truths of God's Word, adhering to the temptations of Satan, and allurements of wicked men.  Scripture reveals: That we henceforth be no more children, tossed to and fro, and carried about by the sleight (trickery) of men, and cunning craftiness, whereby they lie in wait to deceive. But speaking the truth in love, may grow up into him in all things, which is the head, even Christ (Ephesians 4:14-15).
Sudden Destruction
Peace and safety will escape those still in darkness because they do not know the Peace-Giver.  Jesus said:  Peace I leave with you, my peace, I give to you: not as the world gives, give I to you.  Let not your heart be troubled, neither let it be afraid (John 14:27).
Those who have no such peace fall into the text of this message:  For when they shall say, peace and safety; then sudden destruction comes upon them, as travail (birth pains) upon a woman with child; and they shall not escape.  The term sudden is that which comes unexpectedly; without notice, and unanticipated.  Because of ignorance they will be caught unprepared with peace and safety suddenly taken away as horrific events unfold. 
Scripture reveals: How are they brought into desolation as in a moment!  They are utterly consumed with terrors (Psalm 73:19).  The prophet Isaiah depicted a worldwide carnage in the final battle to take place on the earth, in speaking the words of the Lord, saying: For the indignation of the Lord is upon all nations, and his fury upon all their armies: he hast utterly destroyed them, he has delivered them to the slaughter (Isaiah 34:2).

Day of the Lord
The prophet Malachi tells of the coming day of the Lord in saying:  The day comes, that shall burn as a oven; and all the proud, and all that do wickedly shall be stubble: and the day that come shall burn them up, saith the Lord, that it shall leave them neither root nor branch.
But to you that fear my name shall the sun of righteousness arise with healing in his wings; and you shall go forth, and grow up as calves of the stall (Malachi 4:2).  Those who hear the words of the Lord will increase in knowledge, grace, and spiritual strength bringing much needed peace and safety in the midst of what is coming.
Hope in Christ
Scripture reveals: Blessed be the God and Father of our Lord Jesus Christ, which according to his abundant mercy has begotten us again to a lively (living) hope; by the resurrection of Jesus Christ from the dead (who now sits on the right hand of God in Heaven).  To an inheritance incorruptible, and undefiled, and that fades not away, reserved in heaven for you.  Who are kept by the power of God through faith unto salvation ready to be revealed in the last time (1 Peter 1:3-5).
A Bible commentary noted:  Lively hope has no element of uncertainty to the believer in Christ.  The believer's inheritance is described as incorruptible; or imperishable, indestructible, and undefiled (morally untainted).  That fades not away means it is not subject to the ravages of time.  It is reserved, that is, it has been preserved in the past and still is in heaven.
Thank God for the peace and safety assured to the believer having victory through the Lord Jesus Christ!  Scripture encourages the believer to be steadfast, unmovable, always abounding in the work of the Lord, inasmuch as you know that your labor is not in vain in the Lord (1 Corinthians 15:58).  He that shall endure to the end the same shall be saved (Matthew 24:13).  When such a mentality exists, in the life of a believer, they will find peace and safety through a Heavenly Father, and that of His Son, the Lord and Savior, Jesus Christ!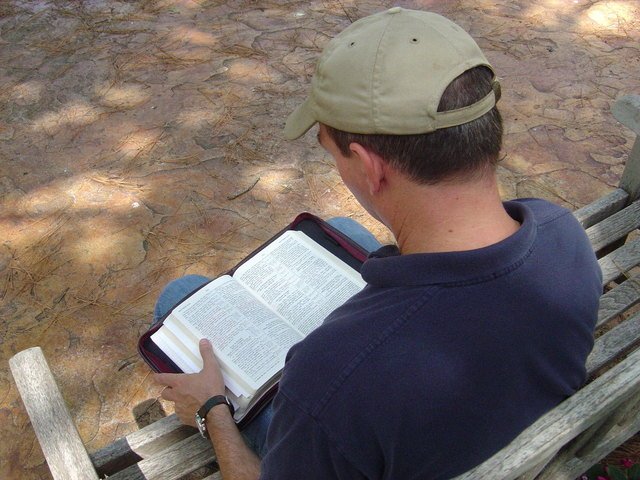 GOT QUESTIONS  A Website where Bible questions are answered.  With over 4,500 answers to frequently asked Bible questions published online, approximately 75% of the questions have answers available instantly.  This Website is an easy way to search out any questions you may have.
YOU MAY BE INTERESTED IN
Door of life is growing more fragile in an age in which little value is placed on human life by those who seek to control through devious means.

Keep the torch lit, and the reason why, is documented by the prophet Isaiah, in regards to the future of Israel; but could be applied to all of the household of faith.

Weekly Audio Podcast "Revival in the Word" helps identify with the Word of God concerning the economic, political, and religious times in which we live.