RESTORING GODLINESS
By Roy Burner (Minister of the Gospel)
INTRODUCTION
Restoring godliness is a must in nations that have allowed ungodliness to surface with acceptability coming into the forefront.  There has been an advancement of a social gospel that attempts to undermine God's Word.
There is a withdrawal from portions of God's Word that oppose ungodly lifestyles.  The easier digestible parts of God's Word is being consumed; with ultra-modern ministers being ushered into pulpits, as replacements for saints of old who preached the fullness of God's Word.
Restoring Godliness
A Turning Away
There is a dereliction of duty in the pulpit today that does little to motivate restoring godliness in the land.  There are those who profess Christianity but lack spiritual fortitude; who are being spoon fed the niceties of the Word of God, rather than the Unadulterated Word of God. 
This is why we are seeing evil forces arising in the land seeking to dominate, while the church remains silent; or ineffective, because it lacks spiritual power.  Restoring godliness is hindered by a church that has allowed wordiness in its midst.
Scripture reveals: The time will come (which is already here) when they (the church) will not endure sound doctrine; but after their own lusts (desires) they shall heap to themselves teachers, having itching ears; they shall turn away from the truth, and shall be turned into fables (that which is fictitious) (2 Timothy 4:3-4).
A Bible commentary noted: Preaching is the God-ordained means to present defection from the truth.  Teachers who appeal to itching ears tell people what they want to hear, not what they need to hear.
Appeasement and
Tolerance
There is appeasement and tolerance towards the sinful nature of man that is being allowed.  Restoring godliness will not take place under the concept of appeasing one's desired lifestyle!  There is a new generation of believers who have tuned out to the forever ingrained truths of God's Word.
Scripture reveals: Help Lord: for the godly man ceases; for the faithful fall (disappear) from among the children of men (Psalm 12:1).  Such has become a reality in many once godly nations; as erosion of past enhancement of God's Word becomes more pronounced each day, through no longer upholding the Unadulterated Word of God!
The Pulpit is Responsible
A legendary evangelist of the first Great Awakening, Charles G. Finney stated: Brethren, our preaching will bear its legitimate fruits.  If immorality prevails in the land, the fault is ours to a great degree.  If there is a decay of conscience, the pulpit is responsible for it. 
If the church is degenerate and worldly, the pulpit is responsible for it. If Satan rules in our halls of Justice, the pulpit is responsible for it.  If our politics become so corrupt that the very foundations of our government are ready to fall away, the pulpit is responsible for it.  Let us not ignore our responsibility in respect to the morals of this nation.  
Words of the past should be a stepping-stone towards the future; but instead many are being lost in a sea of confusion.  Only restoring godliness in the land; through adherence to the Unadulterated (pure) Word of God, can godliness be re-instilled and usher out the dominance of ungodliness.
Spirit of Truth
Scripture reveals: The Spirit of truth (that of God's Spirit) whom the world cannot receive, because it sees him not, neither knows him: but you (the believer) know him; for he dwells in you, and shall be in you (John 14:17).  A Bible commentary noted: It is unfortunate that we are entering a period of time that not only the world cannot see the Spirit of truth; but many in the church have lost sight of Him as well.
Sometime prior to his death, General Booth of the Salvation Army, uttered this significant prophecy: I consider that the chief dangers that confront the coming century will be Religion without the Holy Ghost (that of God's Spirit); Christianity without regeneration; Morality without God; and Heaven without Hell.  Words of the past often come true; far beyond the time uttered, because they originate from God.
A Godly Walk
Scripture reveals: He that says he abides in him (Christ) ought himself also so to walk, even as he walked (1 John 2:6).  A Bible commentary noted: While no one can duplicate Jesus' atoning ministry, believers are called on to imitate His devotion to God and compassion for others.
Scripture reveals: Know that the Lord has set apart him that is godly for himself: the Lord will hear when I call upon him (Psalm 4:3).  For the grace of God that brings salvation has appeared to all men, teaching us that, denying ungodliness and worldly lusts, we should live soberly, righteously, and godly, in this present world (Titus 2:11-12).
A Sunday school commentary noted: Which will it be Christian biblical values or totally secular values?  We are in a crucial moment throughout what were once the Christian nations of the Western world.  Many today want secular values without reference to God.  This gives clear indication that there is a dire need towards restoring godliness; instead of secular values!
The Way of the Righteous
Ungodliness has no regard for God, or His Word, allowing the domination of sin and wickedness to rule the land rather than godliness.  Scripture reveals: The Lord knows the way of the righteous: but the way of the ungodly shall perish (Psalm 1:6).  
There is a way which seems right to a man; but the end thereof are the ways of death (Proverbs 14:12).  The way of the wicked is an abomination to the Lord; but he loves him follows after righteousness (Proverbs 15:9). 
That you put off concerning the former conversation (conduct) of the old man, which is corrupt according to deceitful lusts; and be renewed in the spirit of your mind; and that you put on the new man, which after God is created in righteousness and true holiness (Ephesians 4:22-24). These scriptures give ready reference to a dire need towards restoring godliness that is being allowed to be buried in ungodliness.
Our Electronic Age
Ungodliness has become increasingly more advanced in our electronic age.  We are seeing such rob once godly nations of their morals and Christian heritage; with a great need towards restoring godliness in the land.
Many Christians are becoming desensitized or immune towards a godly virtue; by allowing ungodliness into their lives, through various electronic means.  Scripture reveals: The just shall live by faith: but if any man drawback, my soul shall have no pleasure in him (Hebrews 10:38).  
Be not conformed to this world: but be you transformed by the renewing of your mind, that you may prove what is that good, and acceptable, and perfect will of God (Romans 12:2).  A Bible commentary noted: One is to resist being poured into the mode of present day thinking, value systems, and conduct of this world.
Good and Evil
Restoring godliness will take strict adherence to God's Unadulterated Word.  Scripture reveals one is to abhor that which is evil, cleave (cling) to that which is good (Romans 12:9).  Many today have turned this around; by forsaking that which is good and cleaving to that which is evil.
The prophet Isaiah foretold of such a time: Woe to them that call evil good, and good evil; that put darkness for light, and light for darkness; that put bitter for sweet, and sweet for bitter!  Woe to them that are wise in their own eyes, and prudent in their own sight (Isaiah 5:20-21)!
Unless God intervenes mightily; restoring godliness in the land, the evilness of man will continue unabated by a world that has become blinded to what godliness is all about.  A Bible dictionary defines godliness as piety towards God and with conduct which springs forth from a proper relationship with Him.  It is not done from a sense of duty, but that spontaneous virtue that comes from the indwelling of Christ that reflects Him.
Blinders have been put on many who are self-serving; rather than a servant of the Lord.  Many today are controlled by Satan, or satanic influence, that effectively shields them from the message of deliverance.  Scripture reveals: That they may recover (come to their senses) out of the snare of the devil (Satan), who are taken captive by him (to do) his will (2 Timothy 2:26).
People Love to
Have it So
Restoring godliness can only be accomplished by the divine intervention of God!  Will He undertake such, or continue to allow ungodliness to have an upper hand; because the people love to have it so?
A dictionary defines universal restoration as the final recovery of men from sin, and alienation from God, to a state of happiness and universal salvation.  There is presently a dramatic reversal towards the dark side of sinfulness, rather than the glorious light of the Gospel, in many nations.  We are seeing evilness that far surpasses the pre-Flood days of Noah, Sodom and Gomorrah, and Babylon which was the hold of every foul spirit.
Resistance towards Salvation
A Sunday school commentary noted a condition that has engulfed many of today in reference to Lot:  He had the convictions of a righteous man but was to weak spiritually to make a clean break from his ungodly surroundings.  He selfishly chose to live in Sodom, and resisted leaving, even when the doom of the city was at hand.
Restoring godliness in the land would preclude such a condition as Lot found himself in.  Let us pray that a mighty revival spirit will begin to sweep many lands; to outweigh the domino effect of contagious sin; with the glorious gospel of Christ becoming the dominate factor, a restoration of one's soul towards eternal life in Christ!
A fulfillment of 2 Chronicles 7:14 is needed in many once godly nations:
If my people, which are called by my name, shall humble themselves, and pray, and seek my face, and turn from their wicked ways; then will I hear from heaven, and will forgive their sin, and will heal their land.
A Bible commentary noted: While this promise was originally given to King Solomon regarding the people of Israel, it is certainly applicable to all who will call on the Lord in repentance and faith.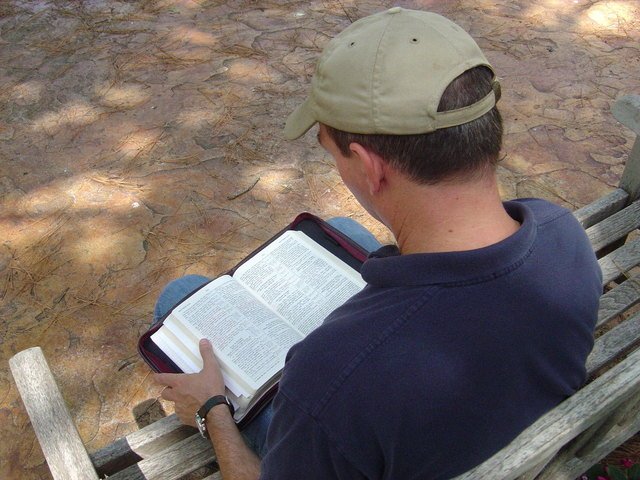 GOT QUESTIONS  A Website where Bible questions are answered.  With over 4,500 answers to frequently asked Bible questions published online, approximately 75% of the questions have answers available instantly.  This Website is an easy way to search out any questions you may have.