SALVATION OF A NATION
---
INTRODUCTION
Salvation of a nation lies not in its own strength and power but from God Almighty; and not allowing ungodly influences to dominate the land.  Salvation is the act of saving, preservation or deliverance from destruction, danger, or great calamity.  
Scripture reveals: Blessed is the nation whose God is the Lord and the people whom he has chosen for his own inheritance (Psalm 33:12).  It was noted that blessed is the nation may regard the nation of Israel; yet is not limited to such, for He is the God of the Gentiles (non-Jewish) as well.
Those under God's protective umbrella need not fear any evil, for they are on the heart of God and cannot be separated from His love; are strengthened and upheld with His right hand of righteousness.  Many a nation has been blessed when they looked to God as their benefactor, sustainer, and provider; but when they began to waiver in that commitment, that protective hedge begin to be lowered as an inducement for a return to their first love.
---
Backslidden Condition
Scripture reveals: Return, you backsliding children, and I will heal your backslidings.  Behold, we come to you; for you are the Lord our God. Truly in vain is salvation hoped for from the hills, and from the multitude of mountains; truly in the Lord our God is the salvation of Israel (Jeremiah 3:22-23).  This is in reference to Israel but applies to any nation who has withdrawn its standing as "One Nation Under God."
The latter part of this Scripture infers that the people realized where their strength and salvation was; and desired to return to that source. We are seeing failings in many nations to repent of a backslidden condition who are now suffering the consequences for having failed to do so.
Salvation of a Nation
Biblical or Secular Values
It was noted that the nation is suffering from the corrosive immoral breath of the 21st century.  The secularism, humanism, materialism, liberalism, and commercialism of our day has devastated our resources of security. Which will it be Christian Biblical Values (in which lies the salvation of a nation), or secular values (which withdraws it from such a status)? Many today want secular values (doing what is right in one's own preconceived notions) without reference to God.
The destiny of nations (salvation of a nation) is still in the hands of a sovereign God.  Unless we heed the lessons of history, a calamity can come upon us suddenly and even more devastating than came to the God-denying Belshazzar and his drunken associates who were weighed in the balance and found wanting.
Words of warning to nations who no longer have the fear of God; not concerned of His wrath, are allowing ungodliness to take reign, to manifest itself without measure, through the leadership of the ungodly.

Voices of the Past
Many voices of the past have revealed what brings the salvation or demise of a nation.  George Washington stated: It is impossible to rightly govern a nation without God and the Bible.  In His Farewell Address as the first president of the United States, he dealt with many subjects in an appeal to his fellow Americans to maintain morality.  He explained that reason and experience both forbid us to expect that national morality can prevail in exclusion of religious principle.
Thomas Jefferson: God who gave us life gave us liberty. Can the liberties of a nation (salvation of a nation) be secure when we have removed a conviction that these liberties are the gift of God?  Indeed I tremble for my country when I reflect that God is just, that His justice cannot sleep forever! Patrick Henry: It cannot be emphasized too strongly or too often that this great Nation was founded by Christians, not on religions, but on the gospel of Jesus Christ. 
Daniel Webster: Our ancestors established their system of government on morality and religious sentiment.  Moral habits, they believed, cannot safely be trusted on any other foundation than religious principle, nor any government be secure which is not supported by moral habits, if truth is no diffused error will be. 
Ronald Reagan: If we ever forget that we are one nation under God, then we will be a nation gone under.  All these references are in regards to America but could apply to any nation who has withdrawn from God! It was noted: It is estimated that the average duration of the world's civilizations have been about 200 years.  A study of these civilizations reveals that their morality was due to moral degeneration.
Criteria for a Godly
Nation

Scripture reveals: The grace of God that brings salvation (a nation or individual) has appeared to all men, teaching us that, denying ungodliness and worldly lusts, we should live soberly, righteously, and godly, in this present world (Titus 2:11-12).
The salvation of a nation lies in obedience to the Word of God; applying it to daily living habits, not allowing the seed of corruption to intermingle.  Scripture asks a question then gives the answer: Does a fountain send forth at the same time sweet water and bitter? Can the fig tree bear olive berries? Either a vine, figs?  So can no foundation both yield salt water and fresh (James 3:11-12).
The Greatness of Any
Nation
A famous 19th century French statesman, and historian, traveled to America to discover the reason for the incredible success of this new nation, He wrote: I sought for the key to the greatness of America in her harbors; in her fertile fields and commerce; in her public school system and institutions of learning. I sought for it in her democratic congress and her matchless Constitution. Not until I went into the churches of America and heard her pulpits flame with righteousness did I understand the secret of her genius and power.
The salvation of a nation lies in righteousness that can only be produced through living under the influence of an Almighty God and His Son, the Lord Jesus Christ; any other path will only lead to destruction.  All the features noted by the French statesman, and historian, are slowly crumbling right before our eyes; with even the church taking a tuck head as to what is happening in many instances! 
An Appeal Towards
a Return to God
Joshua, the leader of Israel, gave his farewell address to assembled representatives of the nation.  He appealed to Israel to maintain morality and spiritual vitality by renewing their commitment to God.  He warned that if they failed to be devoted to the Lord, trouble and ruin would come upon them. 
This instills a need to recognize that there is no righteousness, order, or peace among a people who exclude God and His Word from their lives. The salvation of a nation lies not in man's ability to sustain but being birthed in the power of God as its source and livelihood.
Ungodly Influences
Marxism, Socialism, and Communism are being ushered in to destroy any godly influence that may have existed.  Karl Marx noted: My object in life is to dethrone God, to destroy the influence of the Bible (the salvation of a nation).  He died in 1889 but His works are very much alive in many nations of the world; and being introduced in others. 
Antonio Gramsci: Any country grounded in Christian values (salvation of a nation) cannot be overthrown until those roots are cut; to change culture, a long march through the institutions is necessary (to undermine godly principles), only then will power fall into our laps. What comes to pass is not so much because a few people want it to happen, but because the mass of citizens abdicate (forfeiture) their response ability and let things be!
A Deliverance is Needed
Many once godly nations have pushed aside godly virtues; allowing the seed of corruption to weigh-in, with little effort being made to uproot its evil influence.  Salvation is deliverance from danger or evil.  This deliverance may be from trouble, enemies, violence, reproach, sin, or death. 
Salvation of a nation includes all the redemptive blessings we have in Christ which is conversion, regeneration (being born again in Christ), adoption (into the household of faith), sanctification (set apart unto God), and glorification (a heavenly reward).  
Strength of Christianity
Scripture reveals: I (Jesus Christ) say to you, you are Peter (His disciple), and upon this rock (believers in Christ) I will build my church; and the gates of hell (opposition of the ungodly) shall not prevail against it (Matthew 16:18).
The weapons of our (the Christian) warfare is not carnal (of the flesh), but mighty through God to the pulling down of strongholds (enemies of Christianity); casting down imaginations (arguments), and every high thing that exalts itself against the knowledge of God, and bringing into captivity every thought (ungodly influence) to the obedience of Christ (salvation of a nation) (2 Corinthians 10:4-5).
No Earthly Force
Can Destroy
The salvation of a nation comes to full fruition when it honors God as its Creator!  There are those who may seek to destroy such a relationship (as previously mentioned) but if one remains faithful, no earthly force can destroy what has been placed in the heart and life of a believer in Christ!
Scripture tells the believer to be strong in the Lord, and in the power of His might (salvation of a nation).  Put on the whole armor of God, that you may be able to stand against the wiles (schemes) of the devil.  For we wrest not against flesh and blood but against principalities, against powers, against the rulers of the darkness of this world, against spiritual wickedness in high places.  Wherefore take upon you the whole armor of God that you may be able to stand in the evil day (which we are in), and having done all to STAND (Ephesians 6:10-13). 
The armor of God consists of: Truth, righteousness, peace, faith, salvation, the Word of God, and prayer! The forces of evil will have their day in court; if not in this world, then the one to come.  Scripture reveals: It is appointed to men once to die, but after the judgment (Hebrews 9:27).  It is a fearful thing to fall into the hands of the living God (Hebrews 10:31), and our God is a consuming fire (Hebrews 12:29).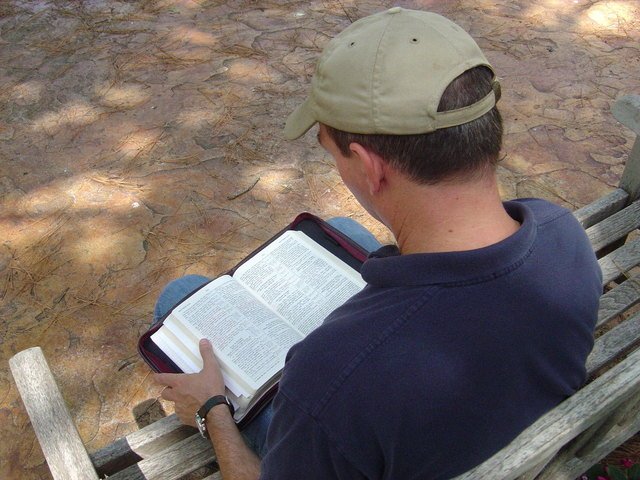 GOT QUESTIONS  A Website where Bible questions are answered.  With over 4,500 answers to frequently asked Bible questions published online, approximately 75% of the questions have answers available instantly.  This Website is an easy way to search out any questions you may have.