THE CASUALTIES OF
WAR

---
INTRODUCTION
The casualties of war involves loss of countless lives with the definition of casualty being that which comes without design or foreseen.  One may become a casualty to what would never have been considered, but is being witnessed today, by an ungodly trend that has sweep many lands. 
The definition of war is an active struggle between competing entities which highlights what is happening in an ongoing war between good and evil which was foretold by the Prophet Isaiah: Woe to them that call evil good and good evil, that put darkness for light and light for darkness; that put bitter for sweet and sweet for bitter. Woe to them that are wise in their own eyes, and prudent in their own sight (Isaiah 5:20-21).
Which justify the wicked for reward, and take away the righteousness of the righteous from him (Isaiah 5:23).  Those words ring loud and clear as we see the casualties of war coming in the form of what has been warned against!
---
The Casualties of War
Deception and Evilness
The forces of evil are attempting to rewrite a culture heritage towards acceptance of ungodly ways that would destroy a godly nation concept.  The Psalmist wrote: Blessed is the nation whose God is the Lord; and the people whom he has chosen for his own inheritance. The Lord looks down from heaven; he beholds all the sons of men.
From the place of his habitation he looks upon all the inhabitants of the earth. He fashions their hearts alike; he considers (understands) all their works (ways) (Psalm 33:12-15).  He fashions their hearts alike is to give homage and praise to God; not towards deception and evilness to rule the day.  The casualties of war category plays into focus when one accepts evilness being presented as healthy to the soul!
Attack on Democracy
It was noted that peace is more than just the absence of war; true peace is justice, true peace is freedom; and true peace dictates the recognition of human rights (Ronald Reagan).  The categories of justice, freedom, and recognition of human rights have become the casualties of war by being attacked by those seeking to dominate and control.
There is an attack on democracy; now openly proclaimed and bold in manner.  Those who seek to control are presenting their destructive (ungodly) agenda; making such appear as normal and even desirable. 
It was noted that in the New World Order (being undertaken), which includes Socialism and Marxism, cousins to Communism, will triumph by first capturing the culture via infiltration of schools, universities, churches, media; thus transforming the consciousness of society.  The casualties of war (offsetting of godly tends) happens when such forces are allowed to get the upper hand!
Overthrowing Christian
Values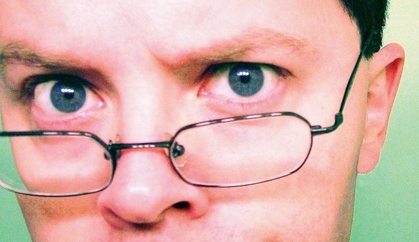 It was noted that any country grounded in Christian values cannot be overthrown until those roots are cut.  Methods for doing so are: Detach culture from any moral anchors whatsoever; discredit the family as an institution, control the schools to promote desired agenda, eliminate free speech and free press.
Promote homosexuality as normal, natural, and healthy, control key positions in government, replace revealed religion with social religion, devalue God and elevate man.  All who come in acceptance of such will fall into the casualties of war (warfare) category!
Ownership and Rule
It was noted that as long as there are sovereign nations possessing great power war is sure (Albert Einstein).  We are witnessing such with nations seeking to dominate; to enforce their ideal of ownership and rule. Once this is accomplished one becomes as a puppet before a puppeteer!  
Nations who seek to accomplish domination are of a dictator type government that only allows certain freedoms to exist; if one is properly programmed in tune with their agenda, and if not they become the casualties of war!
Powerful and Elite
The Psalmist noted: The words of his (the deceiver) mouth were smoother than butter, but war was in his heart: his words were softer than oil, yet were they drawn swords (Psalm 55:21).  We are seeing this concept exercised by those seeking to control; inserting their own agenda as healthy but actually of a destructive nature.
We are seeing laws, and rulings, promoted and enacted with titles that are deceptive in nature, opposite of what is being promoted.  The powerful and elite are seeking to control and dominate with flowery words of deception; with the casualties of war category falling into place by those who accept their baited trap of deceit!
Endure as a Good
Soldier
The Apostle Paul told Timothy, a young evangelist: Endure hardness (hardship) as a good soldier of Jesus Christ. No man war entangles himself with the affairs of this life; that he may please him who has chosen him to be a soldier (2 Timothy 2:3-4).  
Those words are just as meaningful today; possible even more so, with the casualties of war (warfare) category increasing more than ever before!  Many lands suffer from evil dominating the scene; evil affictions, persecutions of every sort, imprisonment, and death itself.  
The Apostle Paul was encouraging not only Timothy, but others to endure as a good soldier of Jesus Christ; by willingly enlisting themselves into His service, to fight a good warfare against sin, and the Devil and his cohorts; as believers in Christ fighting the good fight of faith!
Pulling Down of
Strongholds
In speaking to the church at Corinth, the Apostle Paul said: The weapons of our warfare are not carnal (of a human nature), but mighty through God to the pulling of strongholds; casting down imaginations (arguments), and every high thing that exalts itself against the knowledge of God, and bringing into captivity every thought to the obedience of Christ (2 Corinthians 10:4-5).
Paul was stressing the fact that we (Christians) are more than conquerors through Christ (as Lord and Savior); as war is waged to defend men's rights, liberties, and turning souls towards the kingdom of God!
Whole Armor of God
Apostle Paul wrote: Put on the whole armor of God that you may be able to stand against the wiles (schemes) of the devil. For we wrestle not against flesh and blood, but against principalities, against powers, against the rulers of the darkness of this world, against spiritual wickedness in high places (Ephesians 6:11-12).
The whole armor of God consists of: Truth, Breastplate of righteousness, Gospel of peace, Shield of faith, Helmet of salvation, and the Sword of the Spirit, which is the Word of God.  Praying with all supplication in the Spirit is also mentioned by Paul towards being strong in the Lord, and in the power of His might (Ephesians 6:10).
Deliverance Assured
Scripture reveals: In famine he (God) shall redeem (deliver) you from death: and in war from the power (hand) of the sword (Job 5:20).  This is a powerful proclamation of God's ability to deliver one from the sword of the wicked.
Many examples of God's delivering power is noted in His Word! God is able to deliver from the casualties of war category when one places their hope and trust in Him. The Psalmist wrote: Let your mercy, O Lord, be upon us, according as we hope in you (Psalm 33:22).  
It was noted that saints of God need to be confident that the Lord is their salvation, their strength of life, their deliverer; to be not afraid, through there is an ongoing warfare between flesh and spirit, the godly and ungodly, the godly are assured of victory!  The Psalmist David said:  Though a host should encamp against me, my heart shall not fear (Psalm 27:30); identifying His confidence in God!

End Times
Jesus described the characteristics of the time leading to the end of the age (world).  He said there would be religious deception, political unrest, natural disasters, wars, and the rumors of wars, persecution of believers in Him.  In the face of all these happenings, Jesus encouraged His disciples (believers) to persevere in faithfulness.
It was noted that warfare would include commotion, insurrection, and sedition with slaughters committed (resulting in the casualties of war); there would be panic on account of them, but such slaughters and terrible devastation must occur; due to wickedness and sinfulness of man, but the end was not yet! 
Jesus said:  You shall hear of wars and rumors of wars: see that you be not troubled; for all these things must come to pass, but the end is not yet (Matthew 24:6).  This gospel shall be preached in all the world; and then shall the end come (Matthew 24:14).
Day of Judgment
Apostle Peter wrote: The day of the Lord will come as a thief in the night, in which the heavens shall pass away with a great noise, and the elements shall melt with fervent heat, the earth also, and the world that are therein shall be burned up (2 Peter 3:10).  Seeing that then all these things shall be dissolved, what manner of persons ought you to be in all holy conversation (conduct) and holiness (2 Peter 3:11). One need not be in the casualties of war category when the wrath of God is poured out on the ungodly.  
God has made provision for the believer in Christ: Nevertheless we (the believer) according to his (God's) promise, look for new heavens and a new earth wherein dwells righteousness.  Seeing that you look for such things, be diligent that you may be found of him in peace, without spot, and blameless (2 Peter 3:13-14).
However, there is a warning: Seeing these things before (beforehand), beware lest you also, being led away with the error of the wicked, fall from your own steadfastness (in such a case one would find themselves in the casualties of war category). But grow in grace, and in the knowledge of our Lord and Savior Jesus Christ (2 Peter 3:17)!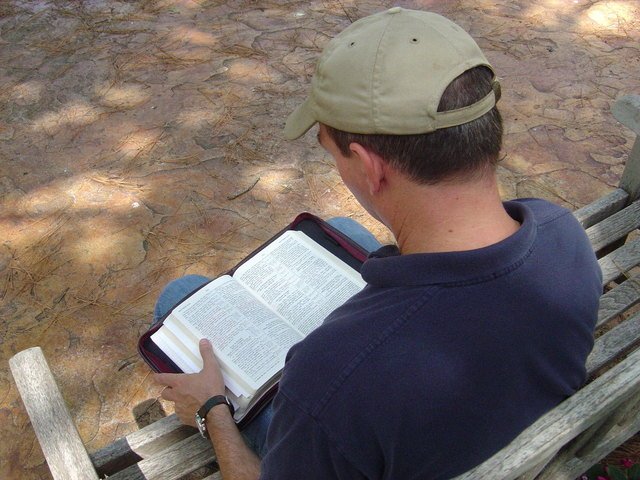 GOT QUESTIONS  A Website where Bible questions are answered.  With over 8,000 answers to frequently asked Bible questions published online, approximately 85% of the questions we are asked already have answers available to you instantly.  This Website is an easy way to search out any questions you may have.