THE ROAD TO SUCCESS
Listen
---
INTRODUCTION
The road to success may seem a long arduous journey, with many bumps in the road, but then find the end rewarding; as a mountain climber arriving at the summit, one hand and toe hold at a time, then rejoicing over his success!
It was noted that success is to be measured not so much by the position that one has reached in life as by the obstacle which he had overcome while trying to succeed (Booker T. Washington).
---
The Road to Success
Struggle for Freedom
We are seeing nations struggling for freedom, rather than be enslaved by those seeking to gain power over them, with the road to success seemingly at a distance but obtainable!  There are nations seeking world domination, to erase any opposition, to stamp out resistance of peace and freedom loving nations, as the giant Goliath facing little David in Biblical times (1 Samuel 17:45). 
David's faith in God prevailed with strength and victory provided! If David had not prevailed the land of Israel would have been enslaved to the Philistines whom Goliath represented!
World Dominating
Influences
The road to success of world dominating influences is dwarfed by freedom loving nations willing to fight for their continued existence. The fight of preservation gains traction and stability when empowered by looking to the God of all creation.  Apostle Paul wrote:  He has made of one blood all nations of men for to dwell on all the face of the earth, and has determined the times before appointed, and the bounds of their habitation (Acts 17:26).
Man oftentimes seeks to undermine the will of God on what they perceive to be the road to success when in actuality it is inviting defeat at the hand of the Almighty God!  There are nations seeking world domination that refuse to acknowledge God who will eventually fall; as many have in the past!  The Psalmist wrote: The Lord brings the counsel of the heathen (nations) to nought, he makes the devices (plans) of the people of none effect (Psalm 33:10).
Success of Liberty
Let every nation know, whether it wishes us well or ill, that we shall pay any price, bear any burden, meet any hardship, support any friend, oppose any foe to assure the survival and the success of liberty (John F. Kennedy).  There are nations that can attest, and confirm, those words written long ago, in their own struggle to uphold the road to success which entails strength and resolve to stand no matter how strong or dominating the foe may be! 
Had little David failed to stand in face of tremendous opposition opposing Israel, slavery by the Philistines would have been the result; as previously mentioned.  Had David's faith in God not prevailed, neither would he have prevailed! David's prayer for deliverance is found in the Book of Psalms: I will cry (cry out) unto God that performs all things for me (the road to success for all believers) (Psalm 57:2).
Constancy of Purpose
The secret of success is constancy of purpose (Benjamin Disraeli). Apostle James wrote: A double-minded man is unstable in all his ways (James 1:8). In the same text: Let not that man think that he shall receive anything of the Lord (James 1:7). Thank God for those who are strong in their resolve and determination, in a godly manner, seeking to uphold the Word of God without wavering or compromise, unblemished in their stand for God! 
In a world of compromise such stand out as beacons of hope, resolve, and strength!  In a world of turmoil there is a need for strong godly leadership to prevail in the midst of a storm of deceit that would seek to undermine the godliness of man.  In such times the strength of the Lord is sufficient to overcome all opposition as long as He is the center of attention and not placed in the background!
Race of Life 
Scripture reveals: Seeing we are compassed (surrounded) about with so great a cloud of witnesses, let us lay aside every weight, and the sin that does so easily beset us, and let us run, with patience the race that is set before us; looking to Jesus, the author (originator) and finisher (perfecter) of our faith (Hebrews 12:1-2). 
It was noted that Jesus described the characteristics of the time leading to the end of the age:  He said there would be religious deception, political unrest, natural disasters, wars, and the persecution of believers in Him.  In the face of all these happenings, Jesus encouraged His disciples to persevere in faithfulness. He then proclaimed: He (the believer) that endures to the end, the same shall be saved (Matthew 24:13)!
Our Final Reward
Jesus asked: What is a man profited, if he gain the whole world, and lose his own soul? Or what shall a man give in exchange for his soul (Matthew 17:26)? The road to success being offered; may seem appealing for the moment, but what will the final reward be?  Will it lead one to everlasting life or a devil's hell through deception? 
The serpent (Satan's tool of deception) made the road to success promising to Eve; if she would partake of the tree that God had forbid! Scripture reveals: When the woman (Eve) saw that the tree was good for food, and that it was pleasant to the eyes, and a tree to be desired to make one wise, she took of the fruit thereof, and did eat, and gave also to her husband (Adam) with her; and he did eat (Genesis 3:6).
Enlightened to the
Truth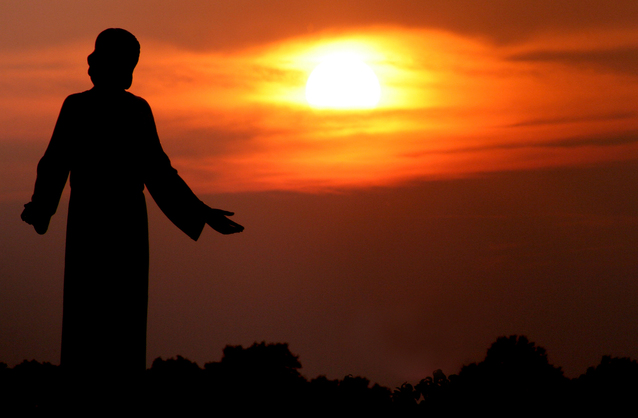 Eve suffered, Adam suffered, the Serpent suffered, and even mankind suffered, at the disobedience of Adam and Eve in the Garden of Eden! Adam and Eve were expelled from a literal paradise on earth, the tree of life, and the road of success had instead become one of toil, pain, and suffering. The deception continues (through Satan and his cohorts) with the world embracing ungodly characteristics and passing it on to others!
Thank God for those who have been enlightened to the truth; through the Holy Word of God, accepting His offer of salvation.  Scripture reveals: God so loved the world, that he gave his only begotten Son (the Lord Jesus Christ), that whosoever believes in him, should not perish (what rejection will bring), but have everlasting life (John 3:16)!
Symbols of the Past
Scripture reveals: There is a way which seems right unto a man; but the end thereof are the ways of death (Proverbs 14:12).  It was noted that the way which seems right (the road to success) may not be the right way or the righteous way. There are those who jump on the bandwagon of popularity without first checking into what is being promoted! 
This is seemingly happening to those who have not the educational benefits of the past being taught or having rejected such.  Symbols of the past generation are being erased deemed as a blemish on the past; when in reality they are a warning to the future, not to share the same embracement as before; without such guidelines a re-occurrence could come about!
Upholding God's
Word
Scripture reveals: This book of the law shall not depart out of your mouth; but you shall meditate therein day and night, that you may observe to do according to all that is written therein; for then shall you make your way prosperous, and then shall you have good success (the road to success) (Joshua 1:8). 
This was in reference to the Law of Moses; which was the instructive word for that time, but now it is the Unadulterated (Pure) Word of God, not to be undermined or diluted to enhance one's own desired lifestyle!
A Permissive Day
It was noted that we are living in a very permissive day when the religious world is tolerant to most any and all kinds of standards and lifestyles. This permissiveness and tolerance is the result of a self-willed and carnal minded society.
As a result of such tolerance and permissiveness, there are many churches, and even denominations, which have altered their teachings, their standards, and even their interpretations of the Scriptures to please, to comply with and accommodate this permissive and tolerant society. Very few people this day hold to their heart's convictions; they change to blend in with their environment!

Voices of the Past
Voices of the past have sounded the alarm toward the future but have become lost in the shuffle of acceptance; as modern trends seem more pleasurable, and feasible, in the present day culture!  This is an inroad to ungodliness and immorality condemned in God's Word but embraced by man and even some in the church.   
There is a satanic invasion of allowing that the Word of God to no longer be deemed as the road to success; as ungodliness flourishes and grows by heaps and bounds!  The sanctity of life is cheapened when the Word of God is not the road to success in one's life. Evil can and will abound as the ungodliness of man is promoted with pride and openly declared as pleasurable and healthy to any nation or individual.
Truth Set Free
Jesus said: You shall know the truth and the truth shall make you free (John 8:32).  The evilness of man is attempting to distort that truth; putting just enough truth into the mixture that man will believe a lie! 
The road to success is, and always will be, adherence to the Unadulterated (Pure) Word of God! Allow the Spirit of Truth to guide you; to oppose all forces of evil that may attempt to reign in one's life, with the road of success as that of Apostle Paul's life:  I have fought a good fight, I have finished by course (race), I have kept the faith (2 Timothy 4:7)!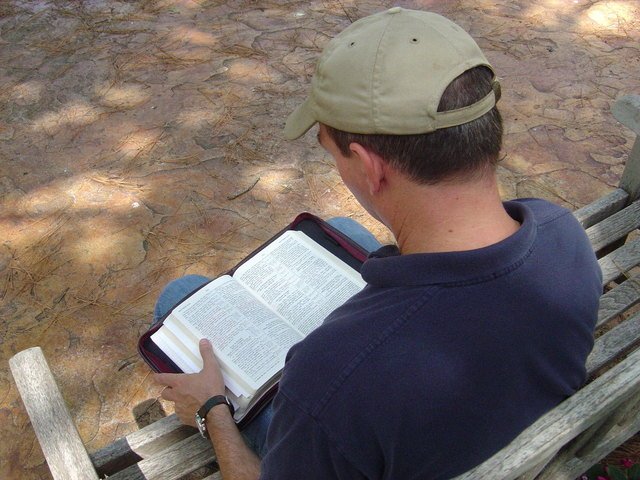 GOT QUESTIONS  A Website where Bible questions are answered. With over 8,000 answers to frequently asked Bible questions published online, approximately 85% of the questions we are asked already have answers available to you instantly.  This Website is an easy way to search out any questions you may have.
YOU MAY BE INTERESTED IN
Mercy or wrath concept is given throughout God's Word with a strong urging to allow mercy to be extended by a caring God.