TIME TO HEAL
By Roy Burner - Minister of the Gospel
---
INTRODUCTION
Time to heal is needful in many lands that have been torn apart by hatred, division, and political disunity.  God's Word reveals the moral, ethical, and spiritual precepts that should be manifested in such a case; and the result for not doing so.
An ungodly man digs up evil: and in his lips there is as a burning fire (Proverbs 16:27).  He shuts (or winks) his eyes to devise forward (or perverse) things: moving his lips he brings evil to pass (Proverbs 16:30).  The words of a talebearer are as wounds, and they go down into the innermost part of the belly (Proverbs 18:8).
Cast out the scorner, and contention shall go out; strife and reproach shall cease (Proverbs 22:10).  Remove not the ancient landmark, which your fathers have set (Proverbs 22:28).
---
Time to Heal - A Cancerous Growth
Time to heal comes by first recognizing the severity of a situation that is festering as a cancerous growth in an otherwise healthy body.  As previously noted the words of a talebearer (who speaks slanderous words towards another) go into the innermost parts of the belly and are as wounds.
Oftentimes, it creates a hatred that needs a surgical removal from God that cannot be accomplished by man alone.  It has grown into a hatred that cannot be expelled unless a change of heart takes place.  The person who spewed such hatred is guilty but an unforgiving spirit can condemn those on the receiving end as well.
An Attitude Adjustment
I had an instance in my life that it took finding the love of God in my own heart to forgive.  I was harboring a harsh feeling towards a famous evangelist; even after he had sought forgiveness from all concerned.  
I was about to turn the TV channel he was on to another; when I heard a voice (almost as if audible) bringing God's Word to my mind:  If you forgive not men their trespasses, neither will your Father forgive your trespasses (Matthew 6:15).  I had an attitude adjustment at that moment that I have never forgotten; and even witnesses to others about.  It was a time to heal; which came through God's Word previously implanted in my mind!
More Peaceful Means
It is unfortunate that many are not tuned into the Word of God; or they would not be part of the riotous times we are experiencing, but would attempt to correct injustice through more peaceful means.  
In Jesus' sermon on the mount, He said:  Blessed are the merciful: for they shall obtain mercy.  Blessed are the pure in heart: for they shall see God.  Blessed are the peacemakers: for they shall be called the children (or sons) of God (Matthew 5:7-9).
A Bible commentary noted:  Peacemakers are at peace with God and desire to live in peace with all men.  Their peace with Christ enables them to be ambassadors of God's message to a troubled world.  Jesus clearly underscores that only those who have the qualities of a changed life, are citizens of His kingdom.
Ungodly Culture of Today
We are seeing a walking away from the helping hand of God.  Many once godly nations are allowing the ungodly culture of today to be injected into society with little effort to oppose such.  They have had their consciences seared (as noted in God's Word) with acceptability coming into the forefront of that which was before unacceptable and opposed.
Due to this fact, there is now unrest instead of the peace of God reigning in the land.  Many have retracted themselves from the only real hope of a stable world.  A time to heal is needful; and it will take a return to God!
In Everything a Season
Scripture reveals: In everything there is a season, and a time to every purpose under the heaven: A time to be born, and a time to die; a time to plant, and a time to pluck up that which is planted; a time to kill, and a time to heal: a time to break down, and a time to build up (Ecclesiastes 3:1-3).
A Bible commentary noted: There is a time when wounds and diseases are incurable, and battle all the skill of the physician, being designed unto death; and there is a time, through the blessing of God, they are healed; the wound or sickness not being unto death.  This may be applied in a civil sense to calamities in kingdoms, and a restoration of peace from God.
A Worldwide Pestilence
We are seeing troublesome times in many lands; a pestilence that has gone worldwide, with sought after solutions, but with very little turning to God.  Abraham Lincoln stated:  We have been the recipients of the choicest bounties of heaven; we have been preserved these many years in peace and prosperity; we have grown in numbers, wealth, and power as no other nation has ever grown.  But we have forgotten God.
He was President in the midst of a bitter conflict that was attempting to consume a divided people over the unjust state of mankind.  In the end justice was served at the cost of many lives.  Then came the time to heal; not leaving God out of the picture as before; but rather turning to Him for His healing touch; which He was ready to provide, after bringing Him back into the equation again!
Some quotes concerning healing: Half the cure is willing to be cured (Seneca).  Love cures people.  But the one who gives it, and the one who receives it (Karl Menninger).  It makes the whole world better when one person gets better (Tom Zimmermann).
Continuation of God's Blessings
Scripture reveals: Wherefore we receiving a kingdom which cannot be moved (or shaken), let us have grace, whereby we may serve God acceptably with reverence and godly fear: for our God is a consuming fire (Hebrews 12:28-29).
In speaking to Moses, God said: If you will diligently hearken to the voice of the Lord your God, and will do that which is right in his sight, and will give ear to his commandments, and keep all his statutes, I will put none of these diseases upon you, which I have brought upon the Egyptians: for I am the Lord that heals you (Exodus 15:26).
God was speaking to Israel (through Moses); which had been brought out of bondage to the Egyptians, revealing what was needful for continuation of God's blessings.
God's Protective Umbrella
Many once godly nations have gotten off the firm foundation of God's protective umbrella in allowing ungodliness to reign.  Daniel Webster declared:  Our ancestors established their system of government on morality and religious sentiment.  Moral habits, they believed, cannot safely be trusted on any other foundation than religious principle, nor any government be secure which is not supported by moral habits.
I do not know what is going to become of us as a nation, if truth is not revealed, error will be; if the power of the Gospel is not felt throughout the length and breadth of the land, anarchy and misrule, degradation and misery, corruption and darkness will reign without mitigation or end.
Tentacles of Acceptance
A time to heal of the destructive nature of ungodliness can only be through a return to godliness.  The root of evil has taken such a hold that it will take the power of God to root it out and destroy its grip; its tentacles of acceptance.
There is an attempt to appease whereas it only encourages more unrest.  There are those who oppose racism who are racist themselves.  The quality of a coming together as "One Nation Under God" seems outdistanced by the riotous times we are experiencing.  Those riotous times are attempting to wipe out any human decency previously established under the "One Nation Under God" concept.
Repentance and Restoration
The prophet Hosea, in an attempt to lead his people in a prayer of repentance and restoration cried out: Come and let us return to the Lord: for he has torn, and he will heal us; he has smitten (or stricken), and he will bind us up (Hosea 6:1).
Scripture reveals a time that the heart of the people had grown gross, and their ears dull of hearing, and their eyes have they closed; lest they should see with their eyes, and hear with the ears, and understand with their heart, and should be converted, and I should heal them (Acts 28:27).
Hosea was attempting to amend (through prayer and repentance) a condition that had brought havoc upon his people, towards a time to heal and receive God's blessings again!
Promise towards Restoration
A time to heal has been promised in God's Word.  God, in speaking to King Solomon, upon the completion of the Temple of God, said:
If my people, which are called by my name, shall humble themselves, and pray, and seek my face, and turn from their wicked ways; then will I hear from heaven, and will forgive their sin, and will heal their land (2 Chronicles 7:14).
A Bible commentary noted: While this promise was originally given to Solomon regarding the people of Israel, it is certainly applicable to all who will call on the Lord in repentance and faith.  This verse is a high expression of God's loving readiness to hear the prayers of a repentant people.
Heal the Broken-Hearted
Scripture reveals:  Jesus came to Nazareth, where he had been brought up: and, as his custom was, he went into the synagogue on the sabbath day, and stood up to read.  And there was delivered to him the book of the prophet Isaiah.  And when he opened the book, he found the place where it was written:
The Spirit of the Lord is upon me, because he has anointed me to preach the gospel to the poor; he has sent me to heal the broken-hearted, to preach deliverance to the captives, and recovering of sight to the blind, and set at liberty them that are bruised (or oppressed), to preach the acceptable of the Lord (Luke 4:16-18).
This was not done by chance; but a time to heal had came, and he begin to say to them, This day is this scripture fulfilled in your ears (or hearing) (Luke 4:21).
Spirit of Rejection
Scripture reveals that the people would not receive that spoken by Jesus; for they knew him only as Joseph's son, not as the Messiah or Savior of the world.  Many today are rejecting the message of deliverance; as did those in Jesus' day!  God has amply made a provision for mankind towards saving of the soul; with many nations rejecting such, towards false religions that cannot save the soul of man.  
Scripture reveals the only true source of salvation:  Neither is their salvation in any other (or the Lord Jesus Christ): for there is no other name under Heaven whereby we must be saved (Acts 4:12).
Rejection of Peaceful Solution
We are seeing riotous times, division, and strife due to non-acceptance of the peaceful solution offered in God's Word.  A time to heal will only be realized with a return to the God.  Many once godly nations have withdrawn from such a concept; as they ride high on the ungodliness in the land that has surfaced, and firmly entrenched in the land.  
A time to heal first beings with non-acceptance of such ungodliness rather than embracement of such.  A thistle cannot be adequately removed unless one eliminates its root.  Ungodliness will continue unabated unless its root of its growth is eliminated!
A Great Need
We are in need of a great Spiritual revival where the power of God's Spirit is prevalent towards the healing of a culture that has placed God, and the Lord Jesus Christ, as a distant object rather than the salvation of one's soul!  Had such been ongoing there would have been a need for a time to heal!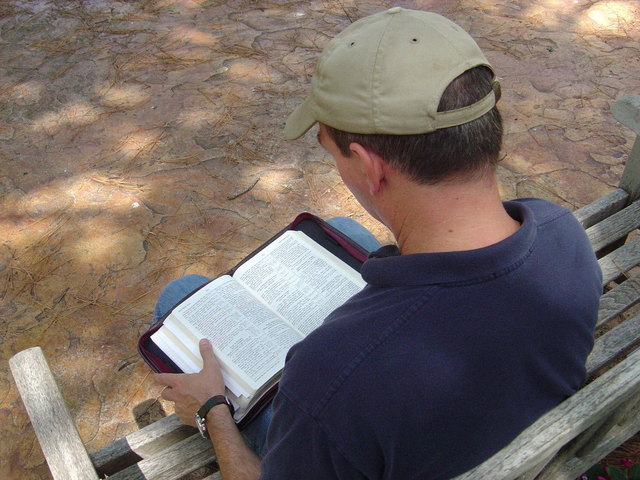 GOT QUESTIONS  A Website where Bible questions are answered.  With over 4,500 answers to frequently asked Bible questions published online, approximately 75% of the questions have answers available instantly.  This Website is an easy way to search out any questions you may have.