TOOL OF SATAN
---
INTRODUCTION
Tool of Satan is one who is controlled (knowingly or unknowingly) as an instrument of domination; with those ensnared coveting its controlling features, unaware of its harmful influence.  There are many powerful forces attempting to alter the course of this world; through power and control of a demonic nature.
Scripture reveals: That they (those in captivity) may recover themselves out of the snare of the devil (Satan), who are taken captive by him at (to do) his will (2 Timothy 2:26).  It was noted that those taken captive by Satan become intoxicated with powerful lusts; whether it be money, power, or any other controlling influence; being held in captive to its entrapment.
---
Tool of Satan
Captivating the Heart
What so captivated the heart of Lot (in Sodom) that he would linger in the midst of deliverance!  Scripture reveals: While he (Lot) lingered, the men (angels) laid hold upon him, and upon the hand of his wife, and upon the hand of his two daughters; the Lord being merciful to him: they (angels) brought him forth, and set him without (outside) the city (Genesis 19:16).
What so captivated the heart of Lot's wife; that in the process of being delivered she disobeyed the command of the angels to not look back!  Scripture reveals: And it came to pass, when they (angels) had brought them forth abroad (outside Sodom), that he (the angel) said, Escape for your life; look not behind you, neither stay you in the plain; (where destruction was forthcoming) escape to the mountain, lest you be consumed (destroyed) (Genesis 19:17).
But his (Lot's) wife looked back from behind him, and she became a pillar of salt (Genesis 19:26).  Wholehearted devotion to God, as opposed to loving possessions of life itself, will be the only refuge when the Lord returns to claim His own.  The tool of Satan is to so captivate the heart of man towards earthly possessions; that they would treasure, even when destruction is knocking at the door.  
God of this World
The Apostle Paul wrote: If our gospel be hid, it is hid to them that are lost (perishing). In whom the god of this world (Satan) has blinded the minds which believe not, lest the light of the glorious gospel of Christ, who is the image of God, should shine unto them (2 Corinthians 4:3-4).
It was noted that the god of this world (Satan) has blinded; is a descriptive of persons from whom the Gospel is hid, showing the access Satan has to the souls of men (not allowing them to be influenced by the Gospel message); who penetrates into their hearts and minds having an influence there.
Satan knows that should the Gospel shine unto them; the interest and glory of Christ would be advanced and his own world would decline. Once one becomes a tool of Satan; under his evil influence, he attempts to hold them spellbound towards the sinful nature of man.

A Christian's Adversary
Scripture reveals: Be sober, be vigilant, because your adversary the devil (Satan), as a roaring lion, walks about seeking whom he may devour (becoming a tool of Satan).  Whom resist steadfast in the faith, knowing that the same afflictions are accomplished (experienced) in your brethren that are in the world.  But the God of all grace, who has called us unto his eternal glory by Christ Jesus, after you have suffered awhile, make you perfect, establish (confirm), strengthen, settle you (1 Peter 5:8-10).
It was noted that unless a man is sober in body and mind, he will not be watchful enough against the snares of sin, (a tool of Satan), and the world; if not on guard, he will be liable to every sin and temptation. There are many inducements to deceive one into acceptance of what this world has to offer; in the way of vices and sinful attractions, in the way of electronics being utilized by the ungodly to promote their ungodliness, rather than moral purposes originally intended.
Seeking to Dominate
We are seeing many countries coming into the limelight; because of Goliaths seeking to dominate, through a power grab, with a hunger for domination of man.  This has been throughout history; and even today, with those seeking to dominate and exert their rule over others. Scripture gives assurance of victory; but one has to be in the hands of God, allowing His umbrella of protection to engulf them, through faith in Him, not placing their hope in the feeble efforts of man (sometimes a tool of Satan).
Abraham Lincoln stated: We have been the recipients of the choicest bounties of heaven; we have been preserved these many years in peace and prosperity; we have grown in numbers, wealth, and power as no other nation has ever grown.  But we have forgotten God!  It is sad that many nations; once blessed by God, are now seeing chaos rather than blessings, no longer having God in the forefront.
Woe to the Earth
Scripture reveals: That great dragon was cast out, that old serpent, called the devil, and Satan, which deceives the whole world: he was cast out into (to the earth), and his angels (fallen angels - his cohorts) were cast out with him (Revelation 12:9).  
Woe to the inhabitants of the earth and of the sea! For the devil (Satan) is cast down to you, having great wrath, because he knows that he has but a short time (Revelation 12:12).  It was noted that the old serpent who is so called; because from the beginning, almost as soon as the world begin, he appeared on the scene either in the form of a serpent, or made use of such as an instrument (tool of Satan) to seduce Eve in acceptance of the forbidden fruit.
He is called the devil and Satan; the name devil signifies an accuser; Satan an enemy, one that is filled with hatred and enmity to God and Christ, His church and people, whom he seeks to resist!
Deception in the
Forecast
He (Satan) deceives the whole world, as he deceived and corrupted the old world (days of Noah) before it was destroyed by God; and now he seeks to likewise deceive, and seduce every age and generation of men in the world.  Thus the warning given in God's Word: Woe to the inhabitants of the earth.
Satan, knowing that he will be shut up in the bottomless pit (Hell); having been conquered and cast out of heaven, along with his fallen angels, now seeks to take "whosoever will" to do his bidding; and eventually to reside in Hell with him.  Those in a fallen world, having not sought a Savior (the Lord Jesus Christ) are prime candidates towards Satan's allurements; by his using the right bait to lure them.
Deliverance from Captivity
We all, at one time, have been used as a tool of Satan (of an unsaved nature); to further promote his agenda, being held in captivity to a sinful nature which started in the Garden of Eden.  But thank God, even though His Word clarifies such a time, it also assures deliverance.
Scripture reveals: The spirit that now works in the children of disobedience (a tool of Satan); in time past you walked according to the course (age) of this world, according to the prince of the power of the air (Satan), the spirit that now works in the children of disobedience (unsaved of the earth); among whom also we all had (conducted) our conversation in times past in the lusts of our flesh, fulfilling the desires of the flesh and mind,  were by nature the children of wrath, even as others.
But God, who is rich in mercy, for his great love, wherewith he loves us, even when we were dead (caught up) in sins, has quickened us (made us alive) together with Christ, by grace you are (have been) saved (Ephesians 2:2-5).  
Deliverance is Sweet
The Psalmist David wrote: He (God) brought me up out of a horrible pit (the reality of Hell), out of the miry clay (that which attempts to hold one there), and set my feet upon a rock (firm foundation), and established my goings (steps) (Psalm 40:2-3).  
It takes the Word of God; the beckoning of His Spirit, to make one realize they are headed for a devil's hell (a place of confinement throughout eternity).  It takes a Savior (the Lord Jesus Christ) to be loosened from the grip of the miry clay (a tool of Satan) towards a heavenly goal.
Everlasting Life
Scripture reveals: God so loved the world, that he gave his only begotten Son (the Lord Jesus Christ), that whosoever believes in him, should not perish, but have everlasting life. For God sent not his Son into the world to condemn the world, but that the world through him might be saved.  He that believes on him (the Lord Jesus Christ) is not condemned but the that believes not is condemned already, because he has not believed in the name of the only begotten Son of God (John 3:16-18).
With the heart man believes unto righteousness; and with the mouth confession is made unto salvation (Romans 10:10). For whosoever shall call upon the name of the Lord shall be saved (Romans 10:13).  He that believes on the Son (the Lord Jesus Christ) has everlasting life (an eternity with Christ): and he that believes not the Son shall not see life; but the wrath of God (confinement to a literal burning Hell) abides (remains) on him (John 3:36).  Today is the day of salvation; tomorrow may be too late!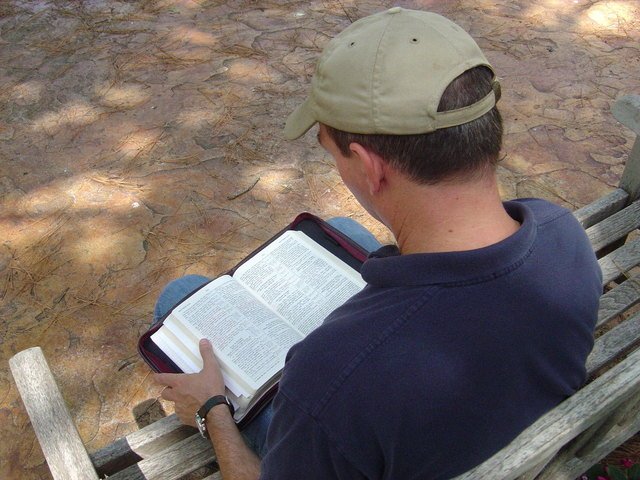 GOT QUESTIONS  A Website where Bible questions are answered.  With over 8,000 answers to frequently asked Bible questions published online, approximately 85% of the questions we are asked already have answers available to you instantly.  This Website is an easy way to search out any questions you may have.

YOU MAY BE INTERESTED IN
Insidious behavior is acting or proceeding in a seemingly harmless manner but eventually doing great damage; actions that are similar to the enemy of one's soul.