WALK WITH GOD

---
INTRODUCTION
Walk with God is a necessary ingredient in the life of a believer with such a walk not simply a "fishing expedition" but a dedicated walk in the Lord.  Prior to salvation one may have known of God; but after conversion one's relationship with God, and the Lord Jesus Christ, is vastly different! 

---
Walk with God
Separation from the World

Noah and Enoch were sincere and upright in heart, noted for their holy walk with God; living an unblemished life, not tainted by the gross corruption of their times.  Scripture reveals: And the Lord said to Noah, Come you and all your house into the ark; for you have I seen righteous before me in this generation (Genesis 7:1). By faith Enoch was translated that (so that) he should not see death; and was not found, because God had translated him: for before his translation he had this testimony, that he pleased God (Hebrews 11:5).
There are many, in our present time, who are noted for their walk with God; having devoted their life towards the furtherance of the Gospel. Many have endangered their own lives that they might see the fullness of Christ in the lives of others.

Darkness of this
World
I was under the influence of the darkness of this world; until the marvelous breath of life came into my being, a spiritual birth in Christ! From that day forward the darkness of this world evaporated; as I began to walk with God through His precious Spirit, and my Lord and Savior Jesus Christ!  Scripture reveals: You were sometimes (once) darkness, but now you are light in the Lord; walk as children of light (Ephesians 5:8).
It was noted that darkness speaks of those who use to be spiritually unenlightened, and accompanying this ignorance was immorality with its resultant guilt and misery.  Light denotes that the same recipients are now religiously informed with the knowledge of truth attended by moral purity and happiness.
Scripture reveals: Blessed is the man that walks not in the counsel of the ungodly (wicked), nor stands in the way of sinners, nor sits in the seat of the scornful.  But his delight is in the law of the Lord; and in his law does he meditate day and night.  And he shall be like a tree planted by the rivers of life, that brings forth his fruit in his season; his leaf also shall not wither; and whatsoever he does shall prosper (Psalm 1:1-3).

Midst of Iniquity
The term sanctification (being set apart unto God) is little emphasized in our modern day Biblical teaching and preaching.  Many great men of God, who walked a dedicated walk with God, have passed on to their reward, leaving behind their influence of sanctification, righteousness, and a holy walk in God.  However, with a new generation of believers (having forsaken such a guidance) the emphasis on such terms has become of a lesser nature.

It was noted that in the midst of abounding iniquity, there were some whose love for Christ, His Gospel, and saints, did not waver.  However, there were others whose zeal for Christ was greatly damped; the power of godliness, and vital heat of religion, being almost lost; through a love of the world, and carnal ease and pleasure, the love of many grew cold. 
Scripture reveals:  Because iniquity (lawlessness) shall abound, the love of many shall wax (grow) cold. But he that shall endure to the end, the same shall be saved (Matthew 24:12-13).  Despite such a condition comes a promise: This gospel of the kingdom shall be preached to all nations; and then shall the end come (Matthew 24:14).  It was noted that the Gospel of the kingdom refers to the missionary expansion of the church in all the world; then shall the end come refers to the end of the church age.
Leaving One's First
Love
In reference to the church of Ephesus, Jesus said:  I have somewhat against you, because you have left your first love.  Remember therefore, from where you are fallen, and repent, and do the first works; or else I will come to you quickly, and will remove your candlestick out of his place, except (unless) you repent (Revelation 2:4-5).
It was noted that the solution of this condition is threefold: Remember your former devotion to Christ; repent of the present lack of love and devotion; and return, that is do the things that were characteristic of the devotion of the church in earlier years.  Christ threatened to discipline the church by removing its light (candlestick).

A Life that Reflects
the Nature of God
Scripture reveals: If any man be in Christ, he is a new creature (creation); old things are passed away, all things are become new (2 Corinthians 5:17).  In a walk with God, and the Lord Jesus Christ, there is a decisive break with the old life at the moment of conversion. 
Scripture reveals: Present your bodies a living sacrifice, holy, acceptable to God, which is your reasonable service.  And be not conformed to this world; but be you transformed by the renewing of your mind, that you may prove that is that good, and acceptable, and perfect will of God (Romans 12:1-2).
It was noted that a Christian should live a holy life that reflects the nature of God who saved him.  He should apply the biblical principles of separation and avoid what is against a biblical standard of purity; any association that will bring harm, harmful to the body, or to a weaker brother, offensive to the conscience, or failure to follow the example of Christ.
Drawing Near to God
and the Lord Jesus Christ
In a world of turmoil, mistrust, disunity, and sinfulness, it would behoove one to have a "walk with God" and the Lord Jesus Christ that would excel all else!  Scripture reveals:  Draw nigh (near) to God, and he will draw nigh to you. Cleanse your hands, you sinners; and purify your hearts, you doubleminded (James 4:8).   
In reference to the church of Laodicea, Jesus said: I know your works, that you are neither cold nor hot: I would (wish) you wert (were) cold or hot.  So then because you are lukewarm, and neither cold nor hot, I will spew (vomit) you out of my mouth.  Because you say, I am rich, and increased with goods (have become wealthy), and have need of nothing: know not that you are wretched, miserable, poor, blind, and naked (Revelation 3:15-17)? 
It was noted that the church is likened to to lukewarm water, or as being virtually worthless.  The works of the Laodicean church were as worthless as the city's lukewarm water.  The description does not refer to a backslidden condition, but rather to their lack of genuine faith.
Invitation Given
Scripture reveals: As many as I love, I rebuke and chasten: be zealous therefore, and repent.  Behold, I (the Lord Jesus Christ) stand at the door (the door of one's heart) and knock: if any man hear my voice, and open the door (only you can), I will come in to him, and will sup (dine) with him, and he with me (Revelation 3:19-20).
This was an invitation to a church that needed a genuine walk with God and the Lord Jesus Christ!  This text is also an evangelistic endeavor towards all individuals who are not walking with God as He intended; as given by the invitation extended to all of mankind.  
Scripture reveals: For God so loved the world, that he gave his only begotten Son (the Lord Jesus Christ), that whosoever believes in him should not perish, but have everlasting life (John 3:16).  He that believes on the Son has everlasting life: and he that believes not the Son, shall not see life; but the wrath of God abides (remains) on him (John 3:36).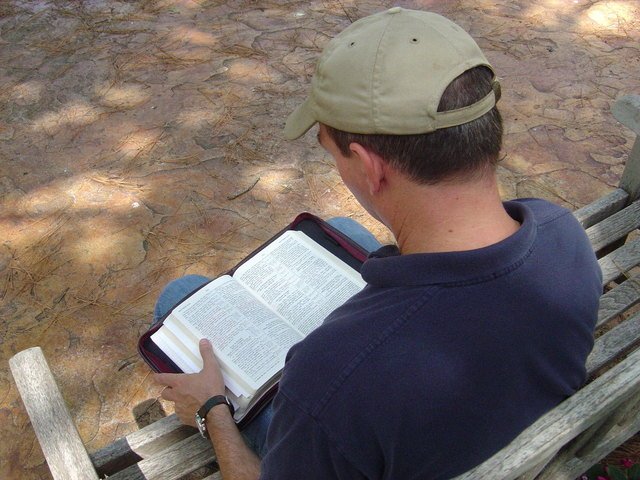 GOT QUESTIONS  A Website where Bible questions are answered.  With over 4,500 answers to frequently asked Bible questions published online, approximately 75% of the questions have answers available instantly.  This Website is an easy way to search out any questions you may have.