GOD'S DIRECTIONS
FOR LIFE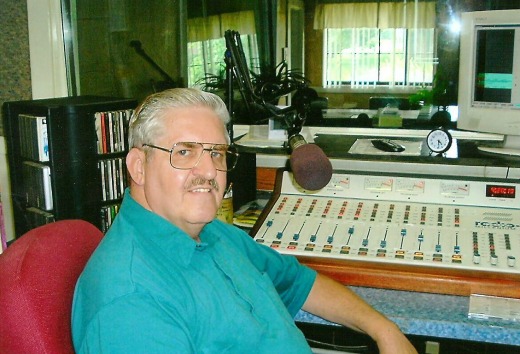 Radio Minister "Revival in the Word" for over 27 years

INTRODUCTION

God's Directions for Life was designed to help one identify with the Word of God, as revealed through His Spirit, concerning the economic, political, and religious times in which we live.
One's own journey in life is but a glimpse in the avenue of time.  In that journey there are moments of joy, fulfillment, and enlightenment as well as times of failure, sorrow, and tragic moments. As one continues in life's journey, it is with expectation that they can become a stepping-stone for others to follow.
Job cried out: "Oh, that my works were now written! Oh, that they were printed in a book" (Job 19:23-24)!  Job expresses the confidence that if his case could be recorded for future generations; it would judge him favorably.  Job received his desire; as his words are forever embedded in the Scriptures, as an example of His faithfulness. 
---
GOD'S DIRECTIONS FOR LIFE


BIBLICAL GUIDANCE

In many nations Biblical guidance is being flaunted as many seek to walk in their own way rather than adhere to the Word of Life.  This Website is to help promulgate Biblical guidance through inspired messages for the hour in which we live.
I invite you to use this Website as an instrument to the enhancement of that Word and that it will be instilled in the heart of all who will take time to search out its truths!  We are in periods of unrest, biblically identified, and it behooves one to keep up with current biblical information in regards to how one should respond in those times.

---
LATEST WEEKLY MESSAGE

WAKE UP CALL is to cause one to become awake or conscious as to what is happening.  In America we are seeing sobering record breaking occurrences in the form of natural disasters; with enormous loss of property, millions of lives affected; and loss of life.

---
CLICK HERE FOR LATEST WEEKLY AUDIO PODCAST 

---
SPECIAL

"

REVIVAL IN THE WORD

"

MESSAGE
**********SEED OF DECEPTION**********
---
MOST VISTED WEBPAGE IN AUGUST
---
NOTEWORTHY LINKS
GOT QUESTIONS WEBSITE Over 4,500 answers to frequently asked Bible questions published online, approximately 75% of the questions have answers available instantly.
AFA (American Family Association) Pro-family action site that promotes traditional family values.  I receive E-mail updates, and news, from this Website daily.   EXAMPLE:  Countering terrorism in Nigeria with the gospel.
[CLEAN INTERNET  A Christian filtering device for families, schools, and businesses.

OTHER NOTEWORTHY LINKS  Those who share a common goal in revealing the truths of God's Word to help make this a better world.
---
  REVIVAL IN THE WORD "LATEST MESSAGES"

---
TOTAL COUNTRIES HAVING VISITED WEBSITE (183)  COUNTRIES VISITING IN AUGUST (63): 
Albania - Argentina - Australia -  Bahrain - Bangladesh - Belarus - Belgium - Bosnia and Herzegovina - Brazil - Canada -  Chile - China - Croatia - Denmark - Dominican Republic - Egypt - European Union - France - Germany - Ghana - Great Britain (UK) - Hong Kong - Hungary - India - Indonesia - Iran - Ireland - Israel - Italy - Japan - Kazakhstan - Korea, Republic of - Latvia - Lithuania - Malaysia -  Malta - Micronesia - Moldova - Nepal - Nigeria - Norway - Pakistan - Philippines - Poland - Portugal - Romania - Russia Federation -  Saint Lucia - Saudi Arabia - Seychelles - Singapore - Slovenia - South Africa - Spain - Sri Lanka - Taiwan - Thailand - Trinidad and Tobago - Turkey - Ukraine -  United Arab Emirates - United States - Vietnam.

YOU MAY BE INTERESTED IN
Wake up call is to cause one to become awake or conscious as what is happening.

Webpage Reviews from Website Visitors - God's Directions for Life

Hour of need comes in everyone's life; often a time of great stress and anxiousness. It is an hour in which some simply give up.