REVIVAL IN THE WORD

By Roy Burner - Minister of the Gospel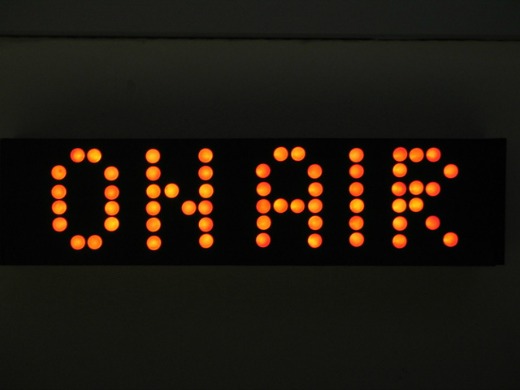 INTRODUCTION
Revival in the Word has been on the air for over 27 years on WJJM Radio.  I am thankful to the Lord for all the messages that have been laid upon my heart and for the divine anointing of God's Spirit.  I thank WJJM for being a gracious host to Revival in the Word!
I desire to share some of my latest messages.  I do not do this as a denominational effort but simply to be obedient to God's direction as to what He would have brought before His people.  I am so grateful that God's Spirit has never failed to give me weekly messages for Revival in the Word!

REVIVAL IN THE WORD
LATEST MESSAGE
TOP OF LIST


Click on Desired Title to View



MORALITY WITHOUT GOD has heightened in these latter years.  There is an increase in the unrighteousness of man as one becomes less attentive to God's Word.  The influence of the Word has lessened as man seeks to identify with morality; or lack thereof, in his own ill-conceived ways.

RESIST THE DEVIL one of the principle titles of Satan, the arch-enemy of God and of man, is on tract when one highlights the word "Resist" and implements action to do so!

PRODUCT OF THE WORLD are those who have become addicted to sin and wickedness.  Their affections are not on things above (Colossians 3:2) but rather the things of this world.  They have become immersed in, and under the power of such, influenced by various electronic devices, and other sources of promulgation.

THE ASSERTIVE WOMAN is aggressive in nature, opinioned in her forwardness, with an energetic pursuit of desired results, often at the expense of others.  There is a movement in America that the assertive woman mentality oftentimes is very much prevalent.

HEARTBEAT OF A NATION is a vital unifying force, or pulsation, the seat of affections or sensibilities, the aspiration of actions and character.  It also needs to be the seat of moral life with an inner desire based on the Word of God.

FORCES OF OPPOSITION identifies a problem that is systematically rupturing the concept of "One Nation under God."  The feasibility of allowing such to reign should be of upmost concern!  There is acceptance and tolerance being displayed of the evilness of man that captivates the heartbeat of a nation.

BEING AN OVERCOMER is mentioned many times in God's Word.  The term itself implies to rise above, surmount, and triumph over.  We have a history of those who have overcome many circumstances in their lives that would have left a weaker person devastated.

INVENTORS OF EVIL THINGS are originators of wicked, immoral, and sinful lifestyles in direct opposition to God's Word.  There is a flotation of such that normally would not survive in a godly society.
WRONG SIDE OF THE FENCE indicates a direction that no longer ensures safety.  The Psalmist referred to a leaning wall as that of a tottering fence (Psalm 62:3).

CLARITY AMONG BELIEVERS is being nourished through a lack of promulgation of the truth.  There is a tendency today to undermine the truth in order to facilitate acceptance of the previous unacceptable.

MINDSET OF THE WORLD has evolved into an escapism from God in the Western world.  Mindset is one's mental attitude that determines how one interprets or responds.  Oftentimes, one's mental attitude is affected by our electronic world which helps to introduce a worldly environment.

SPIRIT OF WISDOM attributes to a God-given ability to accomplish that which God desires for the good of mankind.  However, man has taken such to enhance his own evil ways; offsetting the good originally intended.

RETURN TO HOLINESS is a must if the church of Jesus Christ is to be what He is coming back for: a glorious church not having spot, or wrinkle, or any such thing; that it should be holy and without blemish (Ephesians 5:27).

HOLY GHOST AND POWER is not being sought after as in the great Holy Ghost revivals in the past; with spiritual awakenings taking place.  God's Word reveals that the Holy Ghost (or God's Spirit) will convict the world of sin, and of righteousness, and of judgment.

BATTERING RAM AGAINST RIGHTEOUSNESS is descriptive of a cultural revolution that is threatening the very core of America's "One Nation Under God" concept.

DEPLORABLE STATE A deplorable state is being in a condition of contempt.  Life's evils are of such a nature; if one allows themselves to embrace such a lifestyle.

---
---
---