TIMELESS MESSAGES
By Roy Burner - Minister of the Gospel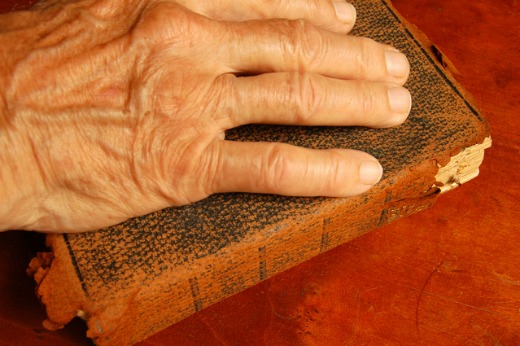 ---
INTRODUCTION
Timeless messages are endless in value.  I have heard many messages ministered that I have never forgotten over the years; they are of value and at times even recalled to my mind.  These timeless messages, placed on this Webpage will be purged from time to time; out of necessity, but others will be added.  (Comment)

---
TIMELESS MESSAGES
INSCRIBED AND RECORDED

Job cried out: Oh, that my works were now written! Oh, that they were printed in a book (Job 19:23)!  Job received his desire; as his words are forever embedded in the Scriptures.  I have drawn many times from previous timeless messages of great men of God who have since passed on but their words have been recorded for others to benefit from. 
History would have eventually died out; had it not been recorded for future generations.  It is promised in God's Word that God's timeless message will endure forever:  Heaven and earth shall pass away, but my words shall not pass away (Matthew 24:35).
---
Click on Desired Title to View
---
A GLASS CAGE is reflective of how fragile a peaceful setting may be if one is not tuned into a living and viable God.  There is an onrush of activity that pollutes such a setting which can unleash the judgmental side of God rather than His blessings from on high.
---
A SPIRITUAL CHURCH has the empowerment towards the saving of the soul; through the Spirit of God, and utilizing the gifts of the ministry provided.  There has been a withdrawal from the manifestation of God's Spirit in many churches, in many Western nations, who no longer seek the power of God's Spirit; nor the gifts of the Spirit!
---
AWAKEN TO THE TRUTH Awaken to the truth is to come to a spiritual understanding of God's desire for mankind.

---
BEING AN OVERCOMER is mentioned many times in God's Word.  The term itself implies to rise above, surmount, and triumph over.  We have a history of those who have overcome many circumstances in their lives that would have left a weaker person devastated.
---
CLARITY AMONG BELIEVERS is being nourished through a lack of promulgation of the truth.  There is a tendency today to undermine the truth in order to facilitate acceptance of the previous unacceptable.
---
CLEANSING OF THE BODY spiritually is a process that takes place upon conversion; as well as afterward, if need be, that one's fellowship with God and the Lord Jesus Christ be not hindered.
---
CLEANSING OF THE TEMPLE is key to individual lives when realization comes into focus that such refers to Christianity and living a sanctified life in Christ.

---
DANCE TO THE TUNE is being influenced, through persuasive methods, towards embracing what is being proposed.  The apostle Paul, in writing to the Galatians, said:  You did run well; who did hinder you that you should not obey the truth (Galatians 5:7)?

---
DECREASE IN RESPECTABILITY has came into being due to many who are posed, as a venomous snake, to strike out at any who are in opposition to their way of life.  Respect has deteriorated to the pace of character assassination.
---
DRAWING THE LINE is supplemented by faith as evidenced in Joshua, saying:  Choose you this day whom you will serve; but as for me, and my house, we will serve the Lord.  Many in the Western world is placing God on the sideline; in an attempt to alleviate Him from the scene.
---
ESCALATION OF ACCEPTANCE has become a reality towards the ungodliness of man.  Scripture refers to the one who walks in darkness, and knows not where he goes, because that darkness has blinded his eyes (1 John 2:11).

---
EXPOSING OF SIN has become more prominent in recent days.  There is a saying that "Old sins cast long shadows" which is bearing fruit in the hour in which we are living as the destructive nature of sinful living comes to the forefront.

---
FRIEND OR FOE is a question that is often masked over by one's demeanor; whether it be the leader of a country, or individual encounters with others.
---
HARMLESS AS DOVES Harmless as doves is the term Jesus used in sending His disciples out to minister (Matthew 10:16).  Such a term advocates peace not conflict.

---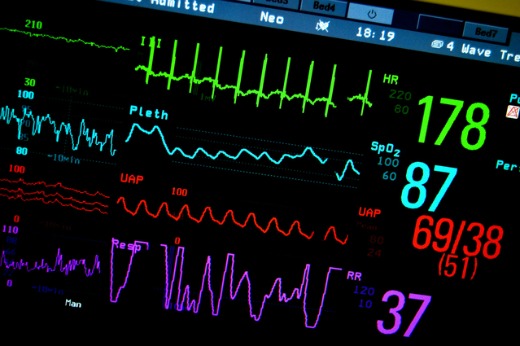 HEARTBEAT OF A NATION is a vital unifying force, or pulsation, the seat of affections or sensibilities, the aspiration of actions and character.  It also needs to be the seat of moral life with an inner desire based on the Word of God.  Scripture reveals that the heart of him that has understanding seeks knowledge; but the mouth of fools feeds on foolishness (Proverbs 15:14).
---
HOPE VERSUS DESPAIR Hope versus despair is an essential part of a Christian's life; not mere expectation or desire, but that which includes trust, confidence, and refuge in the God of hope.

---
INSIDIOUS BEHAVIOR is acting or proceeding in a seemingly harmless manner but eventually doing great damage.  Such actions are similar to the enemy of one's soul (Satan), who is deceptive in nature until he finds the right bait to hook his intended victim.

---
GIANTS AMONG MEN are those enshrined in history for having benefited mankind as a whole.  Many seemingly insignificant men and women have been elevated above the norm, through heroic actions, making them stand out among others.
---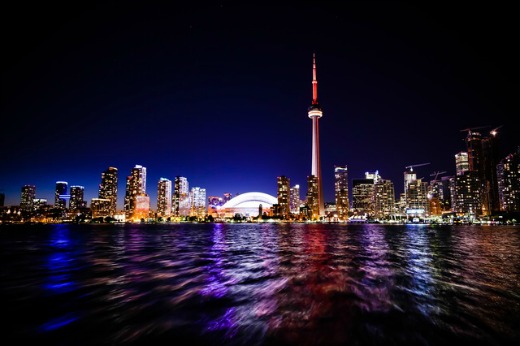 LOVE OF PLEASURE is an entrapment that has befallen many.  Scripture reveals that in the last days perilous times would come.  Among the characteristics mentioned is lovers of pleasures more than of God (2 Timothy 3:4).

---
OBSTACLES IN LIFE
need to be removed; surmounted or circumvented.  Such brings opposition, hinders progress, or an impediment towards a desired goal.  We are living in times in which freedom of speech is being pushed to the hilt circumventing its original intent; helping create some of the obstacles faced.

---
ONE FAMILY OF GOD goes beyond the descriptive narrative of the modern day family.  In our modern day family we are seeing; in many cases, traits of disparity and a dysfunctional family.  The New Testament concept of the family is to live together in harmony and love.
---
OUR CHRISTIAN HERITAGE is being threatened; to hijack that which has made America great!  To hijack is to overpower; or take over something, with no right to do so.
---
PATIENCE DURING ADVERSITY is a trait that has become more beneficial in a time when adversity is becoming common place.  Character assassination is also becoming more of a norm towards any deemed as a threat.
---
PEACE AND SAFETY When they say peace and safety; then sudden destruction comes upon them, as travail of a woman with child; and they shall not escape.  I was drawn to this text and begin to search it out more extensively.
---
PLOY TO DECEIVE is a tactic intended to embarrass or frustrate an opponent.  In America, and elsewhere, there is a tendency to gain advantage through such a tactic.  Character assassination is routinely used to demote a person's standing or position held.
---
POWERFUL INFLUENCE TO DECEIVE Powerful influence to deceive flourishes in the world today.

---
RESIST THE DEVIL one of the principle titles of Satan, the arch-enemy of God and of man, is on tract when one highlights the word "Resist" and implements action to do so!
---
SALT OF THE EARTH refers to the basic character of the Christian life.  However, salt when exposed to worldly elements loses its potential for good.  Has Christianity lost its effectiveness, in many Western nations, because of worldliness becoming more of an influence in the life of a believer?
---
SPIRIT OF LUST has blossomed forth in these latter years for many reasons.  There is the increased availability of lustful pursuit through an electronic age and the immorality of man.  There is the impromptu manner of dress that encourages lust; no longer addressed by the church.
---
TANGIBLE ASSETS are anything of value that is owned by a person.  They can be seen, felt, or noticed; and are perceived as definite, real, positive, and solid in nature.  However, such assets can suffer loss.

---
THE ACCUSING FINGER comes when one looks at someone with an accusing expression or speaks to them in an accusing tone of voice.  Such may be in reference to a supposed crime, dereliction of duty, moral deficiencies, dishonesty, falsehoods, or misbehavior.

---
THE CLUTTER OF LIFE can be overbearing and intimating; if not dealt with.  It does not take long to accumulate in one's mind that which can be either beneficial or destructive in nature.

---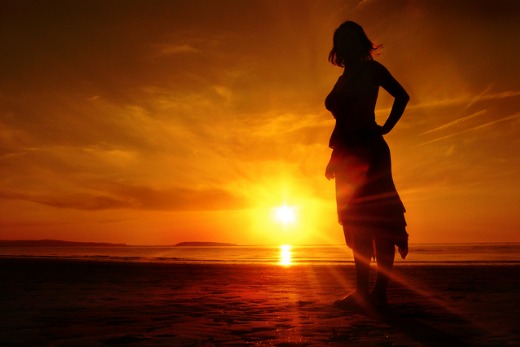 THE ASSERTIVE WOMAN is aggressive in nature, opinioned in her forwardness, with an energetic pursuit of desired results, often at the expense of others.  There is a movement in America that the assertive woman mentality oftentimes is very much prevalent.
---
THE VISIBLE HORIZON can be the limit of a person's range of perception, capabilities, or experience; or one can go beyond such perception where new knowledge or experiences may be found.

---
TIME OF THE HEATHEN caught my attention in the Book of Ezekiel and I began to reflect on the current situation in America, and other once godly nations, who have entered into evil ways of their own choosing.

---
TIME TO VACATE Is it not time to vacate a life that has been out of tune to God's Word and to "Tune in" to "What Thus saith the Lord?"  America, as well as many other countries, are experiencing hatred and false accusers who rise up with a ugliness that leaves scars on the lives of many.

---
VULNERABLE TO EVIL INFLUENCES Vulnerable to evil influences is a trend that is growing in a society that is fast becoming pagan in nature.  There is little or no religion as one's delight is in sensual pleasures rather than pursing godly avenues.
---
VULTURES OF THIS WORLD fixation is zeroing in on their intended target; then after feasted, begin to circle again to find another victim.  In Job 28:7, the Hebrew word for vulture denotes a clamorous and keen-sighted bird of prey.
---
WAKE UP CALL is to cause one to become awake or conscious as to what is happening.  In America we are seeing sobering record breaking occurrences in the form of natural disasters; with enormous loss of property, millions of lives affected; and loss of life.
---
WITHDRAWAL FROM GOD is a retraction of a previously held position.  It is a retreat and abandonment of previously gained ground.
---
WRONG SIDE OF FENCE indicates a direction that no longer ensures safety.  The Psalmist referred to a leaning wall as that of a tottering fence (Psalm 62:3).
---