TIMELESS MESSAGES
By Roy Burner - Minister of the Gospel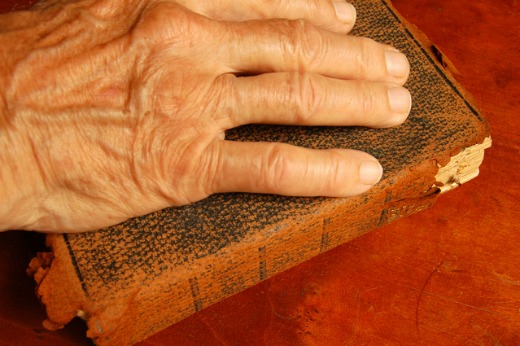 INTRODUCTION
Timeless messages are endless in value.  I have heard many messages ministered that I have never forgotten over the years; they are of value and at times even recalled to my mind.  These timeless messages, placed on this Webpage will be purged from time to time; out of necessity, but others will be added.

TIMELESS MESSAGES
INSCRIBED AND RECORDED

Job cried out: Oh, that my works were now written! Oh, that they were printed in a book (Job 19:23)!  Job received his desire; as his words are forever embedded in the Scriptures.  I have drawn many times from previous timeless messages of great men of God who have since passed on but their words have been recorded for others to benefit from. 
History would have eventually died out; had it not been inscribed for future generations.  It is promised in God's Word that its timeless message will endure forever:  Heaven and earth shall pass away, but my words shall not pass away (Matthew 24:35).
---
Click on Desired Title to View
---
A HEALTHY BODY is imperative towards sustaining life; whether it be physical or spiritual.  In regards to the physical side the Israelites were given an extensive list of clean and unclean animals according to the Law.
AWAKEN TO THE TRUTH Awaken to the truth is to come to a spiritual understanding of God's desire for mankind.

BIGOTRY IN ACTION is the possession or expression of strong prejudices or opinions.  It shows intolerance for any other direction or thought.  It can be so consuming that one's actions becomes inappropriate and readily identifiable.

BREATHING ROOM is sufficient space to permit freedom of movement.  It gives a person room to study the situation at hand.  In our society today there is a tendency to allow others to evaluate and persuade rather than each individual coming to their own conclusion.

CLEANSING OF THE TEMPLE is key to individual lives when realization comes into focus that such refers to Christianity and living a sanctified life in Christ.

DANCE TO THE TUNE is being influenced, through persuasive methods, towards embracing what is being proposed.

DECREASE IN RESPECTABILITY has came into being due to many who are posed, as a venomous snake, to strike out at any who are in opposition to their way of life.  Respect has deteriorated to the pace of character assassination.
ESCALATION OF ACCEPTANCE has become a reality towards the ungodliness of man.  Scripture refers to the one who walks in darkness, and knows not where he goes, because that darkness has blinded his eyes (1 John 2:11).

EXPOSING OF SIN has become more prominent in recent days.  There is a saying that "Old sins cast long shadows" which is bearing fruit in the hour in which we are living as the destructive nature of sinful living comes to the forefront.

FRIEND OR FOE is a question that is often masked over by one's demeanor; whether it be the leader of a country, or individual encounters with others.
FORCES OF DARKNESS is a catalyst toward the goal of defusing the light of the Gospel; by attempting to undermine its influence on mankind.

GLIMMER OF HOPE lies within each individual even in midst of drastic circumstances; especially if that hope is intertwined with faith in God. 
HARMLESS AS DOVES Harmless as doves is the term Jesus used in sending His disciples out to minister (Matthew 10:16).  Such a term advocates peace not conflict.

HOPE VERSUS DESPAIR Hope versus despair is an essential part of a Christian's life; not mere expectation or desire, but that which includes trust, confidence, and refuge in the God of hope.

INSIDIOUS BEHAVIOR is acting or proceeding in a seemingly harmless manner but eventually doing great damage.  Such actions are similar to the enemy of one's soul (Satan), who is deceptive in nature until he finds the right bait to hook his intended victim.

IN THE BACKGROUND infers one who is seemingly unnoticed; does not shine out as others.  They are behind persons in the foreground who are taking the bows and more prominent in stature.

LIFELINES IN TROUBLESOME TIMES is needful to have a peace of mind towards what one may be facing.  We live in difficult times with much turmoil that could readily make one fearful.
LOST AND FOUND equates to a life-giving pulsation of acceptance into the kingdom of God.  All are in a state of emptiness until the light of the Gospel shines forth with the Spirit of God bringing conviction to the wayward soul.
LOVE OF PLEASURE is an entrapment that has befallen many.  Scripture reveals that in the last days perilous times would come.  Among the characteristics mentioned is lovers of pleasures more than of God (2 Timothy 3:4).

MARCH IN CADENCE is to do so in uniform time with whom one is marching with.  If one person is out of step it is readily noticeable.  When a large group of people march for a cause, they are in unison in expressing their ideals or to protest a supposed injustice.

OBSTACLES IN LIFE need to be removed; surmounted or circumvented.  Such brings opposition, hinders progress, or an impediment towards a desired goal.  We are living in times in which freedom of speech is being pushed to the hilt circumventing its original intent; helping create some of the obstacles faced.

ONE FAMILY OF GOD goes beyond the descriptive narrative of the modern day family.  In our modern day family we are seeing; in many cases, traits of disparity and a dysfunctional family.  The New Testament concept of the family is to live together in harmony and love.
OUR CHRISTIAN HERITAGE is being threatened; to hijack that which has made America great!  To hijack is to overpower; or take over something, with no right to do so.
POWERFUL INFLUENCE TO DECEIVE Powerful influence to deceive flourishes in the world today.

PUZZLE OF LIFE In the puzzle of life every piece is important towards its completeness.  As a part of the puzzle (as a believer in Christ) one needs to be a willing vessel of the Lord; to be placed wherever God desires.

RECEIVING THE MARK is much enhanced in the world today through modern day communication and technology.  This technology appears as beneficial to mankind but often is but a preclude to what is warned against in God's Word.

RULE OF THE WICKED does not necessarily mean the leader of a nation but those who impose evil principles or practices on the people.  There has been a breach of trust and a deviation from the morality once taught.
SPIRIT OF LUST has blossomed forth in these latter years for many reasons.  There is the increased availability of lustful pursuit through an electronic age and the immorality of man.  There is the impromptu manner of dress that encourages lust; no longer addressed by the church.
TANGIBLE ASSETS are anything of value that is owned by a person.  They can be seen, felt, or noticed; and are perceived as definite, real, positive, and solid in nature.  However, such assets can suffer loss.

TARES AMONG THE WHEAT is a trend that is experiencing gain in many churches in Western nations.  There is the ungodly concept of worldliness flourishing rather than holiness to the Lord.  There has been a growing spiritual leanness of the soul.

THE ACCUSING FINGER comes when one looks at someone with an accusing expression or speaks to them in an accusing tone of voice.  Such may be in reference to a supposed crime, dereliction of duty, moral deficiencies, dishonesty, falsehoods, or misbehavior.

THE AWAKENING HOUR comes into focus when the consciousness of people are stirred; when the reality of what one is facing is realized.

THE CLUTTER OF LIFE can be overbearing and intimating; if not dealt with.  It does not take long to accumulate in one's mind that which can be either beneficial or destructive in nature.

THE VISIBLE HORIZON can be the limit of a person's range of perception, capabilities, or experience; or one can go beyond such perception where new knowledge or experiences may be found.

TIME OF THE HEATHEN caught my attention in the Book of Ezekiel and I began to reflect on the current situation in America, and other once godly nations, who have entered into evil ways of their own choosing.

TIME TO VACATE Is it not time to vacate a life that has been out of tune to God's Word and to "Tune in" to "What Thus saith the Lord?"  America, as well as many other countries, are experiencing hatred and false accusers who rise up with a ugliness that leaves scars on the lives of many.

VEHICLE FOR GOD'S USE Vehicle for God's use is one which can be utilized as an instrument of conveyance; not merely as a sounding brass, or a tinkling cymbal (1 Corinthians 13:1), but of real value to a world in need of reconciliation to God.
VULNERABLE TO EVIL INFLUENCES Vulnerable to evil influences is a trend that is growing in a society that is fast becoming pagan in nature.  There is little or no religion as one's delight is in sensual pleasures rather than pursing godly avenues.
WITHDRAWAL FROM GOD is a retraction of a previously held position.  It is a retreat and abandonment of previously gained ground.
---
YOU MAY BE INTEREST IN
Morality without God has heightened in these latter years. There is an increase in the unrighteousness of man as he becomes more ignorant of God's Word. The influence of that Word has lessened as man…