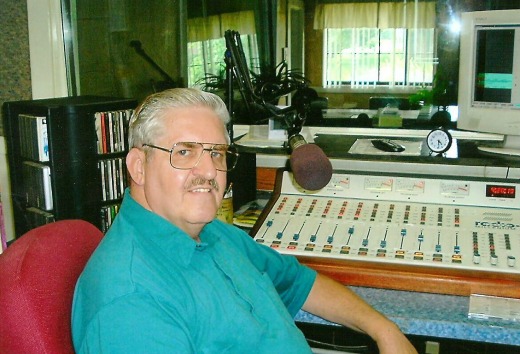 INTRODUCTION
Radio Minister "Revival in the Word" over 27 years.

God's Directions for Life is designed to help one identify with the Word of God, as revealed through His Spirit, concerning the economic, political, and religious times in which we live.
One's own journey in life is but a glimpse in the avenue of time.  In that journey there are moments of joy, fulfillment, and enlightenment as well as times of failure, sorrow, and tragic moments. As one continues in life's journey, it is with expectation that they can become a stepping-stone for others to follow. 
---
GOD'S DIRECTIONS FOR LIFE


BIBLICAL GUIDANCE

In many nations Biblical guidance is being flaunted as many seek to walk in their own way rather than adhere to the Word of Life.  This Website is to help promulgate Biblical guidance through inspired messages for the hour in which we live.
I invite you to use this Website as an instrument to the enhancement of that Word and that it will be instilled in the heart of all who will take time to search out its truths and directions in life!  We are in periods of unrest, biblically identified, and it behooves one to keep up with current biblical information in regards to how one should respond in those times.

---
LATEST WEEKLY MESSAGE (12-16-2017)

IN THE BACKGROUND infers one who is seemingly unnoticed; does not shine out as others.  They are behind persons in the forefront who are taking the bows and more prominent in stature.
---
CLICK HERE FOR LATEST WEEKLY AUDIO PODCAST 

---
SPECIAL

"

REVIVAL IN THE WORD

"

MESSAGE
***GLORIOUS EVENT***
---
MOST VISTED WEBPAGE IN NOVEMBER
---
NOTEWORTHY LINKS
AFA (American Family Association) Pro-family action site that promotes traditional family values.  I receive E-mail updates, and news, from this Website daily.   EXAMPLE:  Muslim anti-Semitism spurs Jewish exodus from Paris
[Persecution] The most intense wave of anti-Semitism to hit Europe since WWII spurred by the mass Muslim immigration into France is forcing French-Jewish families to flee from their Paris suburb homes
GOT QUESTIONS  A Website where Bible questions are answered.  With over 4,500 answers to frequently asked Bible questions published online, approximately 75% of the questions have answers available instantly.  This Website is an easy way to search out any questions you may have.
CLEAN INTERNET  A Christian filtering device for families, schools, and businesses.

OTHER NOTEWORTHY LINKS  Those who share a common goal in revealing the truths of God's Word to help make this a better world.
---
  REVIVAL IN THE WORD "LATEST MESSAGES"

---
TOTAL COUNTRIES HAVING VISITED WEBSITE (183)  COUNTRIES VISITING IN NOVEMBER (50): 
Albania - Algeria - Argentina - Australia -  Bahamas - Bangladesh - Belgium - Brazil - Canada - Chile - China - Egypt - European Union - France - Germany - Great Britain (UK) - Greece - India - Indonesia - Ireland - Italy - Japan - Kenya - Korea, Republic of - Malaysia -  Morocco - Netherlands - New Caledonia - New Zealand - Norway - Oman - Pakistan - Panama - Philippines - Poland - Portugal - Reunion - Romania - Russia Federation -  Singapore - South Africa - Spain - Sri Lanka - Taiwan - Trinidad and Tobago - Turkey - Ukraine -  United States - Venezuela - Viet Nam.

YOU MAY BE INTERESTED IN
God's Directions for Life website is designed to help one identify with the Word of God, as revealed through His Spirit, concerning the economic, political, and religious times in which we live.

Obstacles in life need to be removed; surmounted or circumvented. Such brings opposition, hinders progress, or an impediment towards a desired goal.

Vehicle for God's use is one which can be utilized as an instrument of conveyance; not merely as a sounding brass, or a tinkling cymbal, but of real value to a world in need of reconcilition to God.