DERELICTION OF DUTY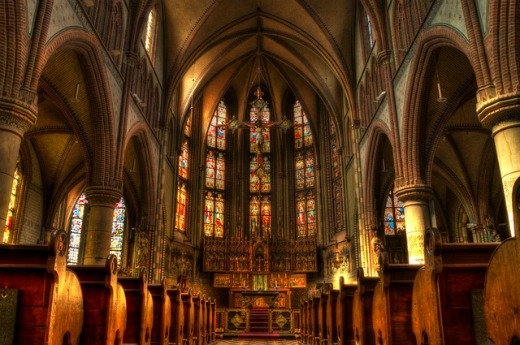 ---
INTRODUCTION
Dereliction of duty focuses on those who fail to speak the truths of God's Word; which is the abandonment, desertion, or forsaking of a given responsibility.
The Apostle Paul told Timothy, a young evangelist:  Preach the word; be instant (ready) in season, out of season;  reprove, rebuke, exhort with all longsuffering and doctrine.  For the time will come when they will not endure sound doctrine; but after their own lusts shall they heap to themselves teachers, having itching ears; and they shall turn away their ears from the truth, and shall be turned into fables (that which is fictitious) (2 Timothy 4:2-4). 
In regards to this turn of events, Paul instructed Timothy to watch in all things, endure afflictions, do the work of an evangelist, make full proof of your ministry (2 Timothy 4:5).  Timothy was to fully discharge his evangelistic ministry by preaching the gospel of Jesus Christ. It was noted that preaching is the God-ordained means to prevent defection from the truth.  Teachers who appeal to itching ears tell people what they want to hear, not what they need to hear; a clear dereliction of duty to minister the truths of God's Word. 

---
Dereliction of Duty
Living in Devious Times
We are living in devious times in which many are pursuing a walk that is contrary to God's Word; in so doing they are homing in on the judgmental side of God with increased intensity.  Now is the time for the man of God to "Sound the Alarm" more than ever before (not escaping such through dereliction of duty); for the ungodly have surfaced and are gaining acceptance towards ungodly ways that were previous unacceptable.
The state of mankind has evolved into immaturity towards God's Word.  Man has allowed the appeal of the flesh to override the righteousness of God.  We are seeing a growing indifference to God's Word; no longer promulgated as before under the power and demonstration of God's Spirit.

The Pulpit is Responsible
A legendary evangelist of the first Great Awakening, Charles G. Finney, warned against dereliction of duty in saying: Brethren, our preaching will bear its legitimate fruits.  If immorality prevails in the land, the fault is ours to a great degree.  If there is a decay of conscience, the pulpit is responsible for it. 
If the church is degenerate and worldly, the pulpit is responsible for it.  If our politics become so corrupt that the very foundations of our government are ready to fall away, the pulpit is responsible for it.  Let us not ignore this fact; but let us lay it to heart, and awake to our responsibility  in respect to the morals of this nation.

There is a dereliction of duty in the pulpit with the harsh reality of such being witnessed in our present day setting.  We are seeing a decay of conscience towards God's Word due to not being preached, or taught, to its fullness!  There is a new generation of believers; replacing old saints of the past, who are failing to exercise the biblical standards of God's Word; or pass godly instruction on as before!
Departing from the
Faith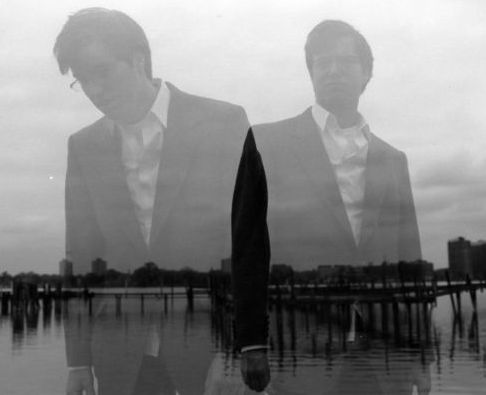 Scripture reveals: Now the Spirit (Spirit of God) speaks expressly, that in the latter times some shall depart from the faith, giving heed to seducing spirits, and doctrines of devils; speaking lies in hypocrisy; having their conscience seared (scarred) with a hot iron (1 Timothy 4:1-2). It was noted that the moral life of such individuals is scarred; yet they continue to minister to others.
Scripture reveals: You which teaches another, teach not yourself? You that preach a man should not steal, do you steal? You that say a man should not commit adultery, do you commit adultery? You that abhors idols, do you commit sacrilege (Romans 2:21-22)?
Preaching of God's
Word
Many, who have been called of God, are in a dereliction of duty status from what is referred to as the Great Commission.  Jesus said: Go you therefore, and teach (make disciples of) all nations, baptizing them in the name of the Father, and of the Son (the Lord Jesus Christ), and of the Holy Ghost (that of God's Spirit): teaching them to observe all things whatsoever I have commanded you: and, lo, I am with you always, even unto the end of the world (Matthew 28:19-20).
Is there not a dereliction of duty in one's calling?  Has one deviated because of the unpopular stand of identifying the sinful nature of mankind in the hour in which we live? Has those who are responsible to God walked away from that responsibility?  Have they failed to pass on the truths of God's Word by accepting the cultural revolution of our day? 
Unless a spiritual revival, a change of heart and lifestyle takes place, many will continue on the slippery slope of unrighteousness!  Unless there are those who will take a stand and sound the alarm; breaking away from a dereliction of duty status, many will fall into the clutches of the ungodly. 
Withdrawing from the
Things of this World
A man of God, who promotes the truths of God's Word, will not be popular in the day we are living in!  The prophets of old were not popular in declaring God's Word but there was no dereliction of duty in their calling!  Many sounded the alarm but the people were unwilling to turn loose of their sins and lay claim to the promises of God through a repentant heart. 
As many  continue to accept ungodliness; it will take the hand of the Almighty God, to anoint His servants to fully declare what "Thus saith the Lord."  It will take a "withdrawing" from the things of this world and walking in accordance with the Word of God.   Prevention of dereliction of duty requires one too hold fast their profession of faith! 
Sound the Alarm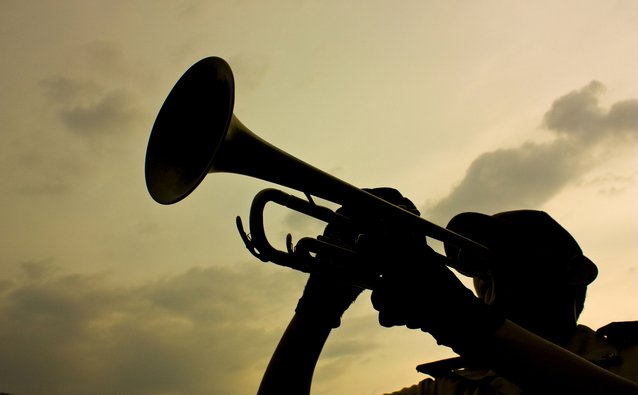 There was no failing in dereliction of duty by the prophet Joel, who cried out, in speaking the words of the Lord:  Blow the trumpet in Zion, and sound an alarm in my holy mountain: Let all the inhabitants of the land tremble: for the day of the Lord comes, it is near at hand (Joel 2:1).
Scripture reveals:  Let us draw near with a pure heart in full assurance of faith, having our hearts sprinkled from an evil conscience, and our bodies washed with pure water. Let us hold fast the profession of our faith without wavering; for he is faithful that promised (Hebrews 10:22-23).  A much needed venue is to be an overcomer in the midst of adversary and the evilness of man.

Dereliction of Duty
Failure to Give Warning
God, in speaking to the prophet Ezekiel, revealed the price for failure in dereliction of duty to give warning; also the reward for not having failed to do so:  When I say to the wicked, you shall surely die: and you give him not warning, nor speak to warn the wicked from his wicked way, to save his life; the same wicked man shall die in his iniquity; but his blood will I require at your hand.
Yet if you warn the wicked, and he turn not from his wickedness, nor from his wicked way, he shall die in his iniquity; but you have delivered your soul.  Again, when a righteous man does turn from his righteousness, and commit iniquity, and I lay a stumbling block before him, he shall die: because you have not given him warning (dereliction of duty), he shall die in his sin, and his righteousness which he had done shall not be remembered; but his blood will I require at your hand.
Nevertheless if you warn the righteous man, that the righteous sin not, and he does not sin, he shall surely live, because he is (took) warning; also you have delivered your soul (Ezekiel 3:18-21).  It was noted that the watchman was a familiar figure in the ancient Near East; it was his duty to watch for approaching enemies and to warn the city of the danger.  In the same manner God's watchman are called to warn both the wicked and the righteous who are transgressing God's commandments.
Warning Given with Failure
to Receive
Scripture reveals a time when warning was given by God's man of the hour (the prophet Jeremiah), but the people failed to response: Thus saith the Lord, Stand in the ways, and ask for the old paths, where is the good way, and walk therein, and you shall find rest for your souls. But they (the people) said, We will not walk therein.
Also I set watchmen over you, saying, Hearken to the sound of the trumpet.  But they said, We will not hearken (Jeremiah 6:16-17).  God's response to the people's rejection:  Hear, O earth; behold, I will bring evil (calamity) upon this people, even the fruit of their thoughts, because they have not hearkened to my words, nor to my law, but rejected it (Jeremiah 6:19).
It was noted that the people's stubborn refusal to walk in the traditional ways of true righteousness was often mentioned by Jeremiah.  Moving in their own paths and following their own way would only lead to Judah's destruction.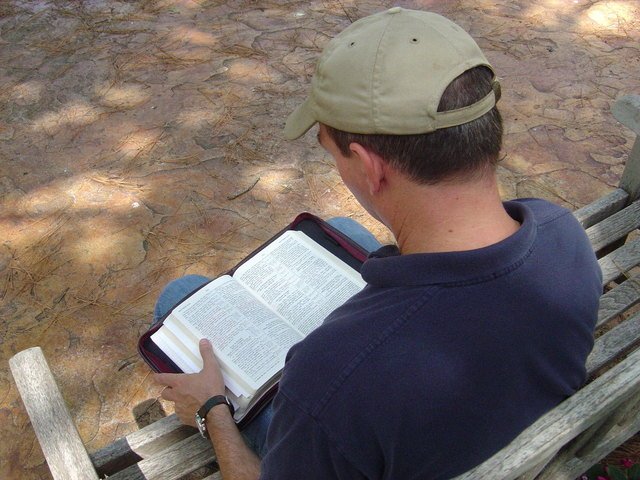 GOT QUESTIONS  A Website where Bible questions are answered.  With over 4,500 answers to frequently asked Bible questions published online, approximately 75% of the questions have answers available instantly.  This Website is an easy way to search out any questions you may have.

YOU MAY BE INTERESTED IN
Mighty revival spirit is urgently needed with a fresh outpouring of God's Spirit for salvation of souls and to stir up memories of previous commitments to God.

Mercy of God is forgiveness and pardon by a merciful and gracious God towards sinful mankind; reflecting His pardoning grace through the Lord Jesus Christ.