A DECEPTIVE SPIRIT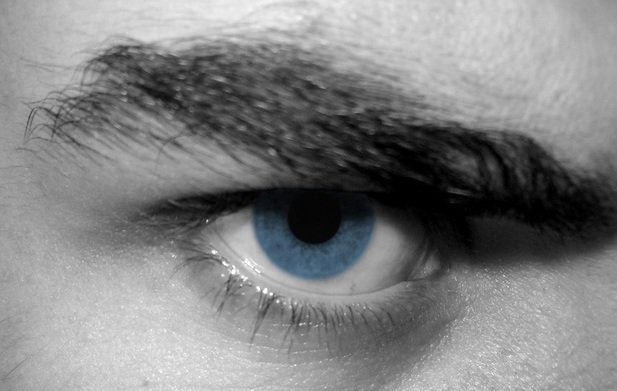 ---
INTRODUCTION
A deceptive spirit is showing its ugly head as ungodly influences attempt to outweigh any godliness that prevails.  The term deceptive is to cause one to believe what is not true, having the power to mislead or impress with false notions, with a deceptive countenance or appearance.
There are many who have jumped on the bandwagon of deception through popular movements; with acceptability regardless of the true motive behind such a movement!
---
A Deceptive Spirit
Seeking Control
There are figureheads who have risen to seek control of the masses; disrupt and infiltrate long-standing freedoms instituted through godly leadership.  There is an emergence of features warned of by the Prophet Isaiah: Woe to them that call evil good and good evil; that put darkness for light and light for darkness; that put bitter for sweet and sweet for bitter! Woe to them that are wise in their own eyes and prudent in their own sight (Isaiah 5:20-21).  
Which justify the wicked for reward, and take away the righteousness of the righteous from him (Isaiah 20:23).  We are seeing a rising of ungodliness that is condemned in God's Word; through ungodly figureheads used as promotional tools.
Characteristics of
a Deceptive Spirit
The Psalmist David identified the characteristics of a deceptive spirit: There is no faithfulness (uprightness) in their mouth; their inward part is very wickedness (destruction); their throat is an open sepulcher (tomb); they flatter with their tongue (Psalm 5:9).
We are seeing these characteristics manifested today.  It was noted that there is no truth in them; not only being wicked but very wicked, such wickedness being flaunted, and accepted, by those who swallow their lies.  There is an attempt to intermix righteousness with unrighteousness; to temper the criteria of the wicked.  
Cleverness of Disguise
Scripture reveals: They encourage themselves in an evil manner: they commune (talk) of laying snares privily (secretly); they say, who shall see them (Psalm 64:5).  There is a cleverness of disguise being exercised to lay snares towards the demise of any godliness that would hinder the ungodliness being presented.
They conversed together, consulting with one another to lay snares, entrapment, with one being unaware of the motive for doing so; a deceptive spirit by hiding the real intention from the masses, until entrapment is complete.
Abominations Committed
Scripture reveals a time when the Lord spoke to the Prophet Ezekiel concerning the abominations being committed in the land, saying: Son of man (Ezekiel) have you seen what the ancients (elders) of the house of Israel do in the dark, every man in the chambers of his imagery (room of his idols)?
For they say, The Lord sees us not: the Lord has forsaken the earth. Turn you yet again, and you shall see greater abominations that they do (Ezekiel 8:12-13).  After revealing those abominations the Lord asked Ezekiel: Is it a light (trivial) thing that they commit the abominations they commit?
A deceptive spirit had invaded the land; deceiving even the elders of the land into believing God no longer took notice and had forsaken the land!  Scripture reveals: The Lord looks from heaven; he beholds (sees) all the sons of men.  From the place of his habitation he looks upon all the inhabitants of the earth (Psalm 33:12-14).  The fallacy that God is not taking notice was, and is, of a deceptive spirit and far from the truth!
Ungodly Lifestyles
King David declared: He that works deceit shall not dwell within my house: He that tells lies shall not tarry (be established) in my sight (Psalm 101:7).  Such an attitude needs to be of every nation that has been infiltrated by the ungodliness of man; rather than appease and accommodate their desired lifestyles, but stand against such!
There are those who wear a mask of deceit; not easily detectable until acceptance comes into place!  David stated that such would have no place in his kingdom; not even allowed to tarry in his sight! Had once godly nations displayed such an attitude; the ungodly would not have had room to maneuver towards the ungodliness of man.
Let No Man Deceive
You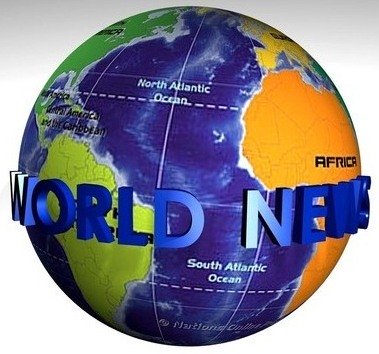 Apostle Paul wrote: Let no man deceive you with vain (empty) words: for because of these things come the wrath of God upon the children (sons) of disobedience (Ephesians 5:6).  It was noted that no man deceive you with vain words (a deceptive spirit); is not to be carried away by erroneous speech and deception.  
Apostle Paul told Timothy, a young evangelist: Evil men and seducers shall wax (grow) worse and worse, deceiving, and being deceived.  But continue in the things which you have learned and have been assured of knowing of whom you have learned them.  And from a child you have known the holy scriptures, which are able to make you wise unto salvation through faith which is in Christ Jesus (2 Timothy 3:14-15).
Intermixing of the
World
A deceptive spirit has evaded many lands that once upheld the Word of God; who are now allowing the intermixing of the world; being witnessed today through tolerance and acceptance.  
Apostle Paul wrote: Come out from among them, and be you separate saith the Lord, and touch not the unclean thing; and I will receive you (2 Corinthians 6:17).  Apostle John wrote: Love not the world, neither the things that are in the world. If any man love the world (its evil influences) the love of the Father is not in him.  
For all that is in the world, the lust of the flesh, and the lust of the eyes, and the pride of life, is not of the Father, but is of the world.  And the world passes away, and the lust thereof; but he that does the will of God abides forever (1 John 2:15-17).  It was noted that the term world signifies the evil desire and sin that is so much a part of human existence.
Condition of the Church
Addressed
Noah H. Mack, in a sermon titled "Little Foxes" noted: This writer with much interest and prayer observed the movements and the efforts of the church for more than thirty-five years; all this while it has developed a great power to work, but almost as fast as she grows in efficiency for labor she drifts into worldliness in one way or another and all because of fostered pride and love of pleasure.
Those who have been responsible for the housekeeping of the church has not been watchful enough and let the little foxes (a deceptive spirit) creep into the vineyard and now they are so numerous and big that they cannot be driven out by ordinary methods of teaching and warning, for they well-nigh have possession of the vineyard.
Prophecy Given
A prophecy given in a Camp Meeting: In the last days shall come deceiving spirits that shall turn many of My anointed ones away.  Many shall fall through divers (various) lusts and because of sin abounding. But if you seek Me diligently, I will put My spirit within you.  When one shall turn to the right hand or to the left you shall not turn with them, but keep your eyes wholly on the Lord.
God's Word continually enlightens one to what is to be avoided; to be aware of the devices of the enemy (a deceptive spirit) that would lead one astray from adherence to the Word of God.  Apostle Paul spoke of those who need to recover (come to their senses) out of the snare of the devil, who are taken captive by him at (to do) his will (2 Timothy 2:26).  The enemy of one's soul (the devil) knows the right bait to allure one into his kingdom; away from the influence of God's Word.
Freed from Entrapment
I saw a butterfly that had been caught in the snare of a spider's web. I freed it from its entrapment, for the spider had not yet began its work, and it flew away "freed!"  It was a beautiful sight to behold, and that is what God wants to see in His people, freed from the temptations that so readily ensnare them in a modern day culture.
The ugliness of what the spider was going to do to such a beautiful butterfly was undone by a moment of kindness and such is the beauty of salvation that frees one from the ugliness of a sinful life into the beauty of holiness.  Apostle Paul wrote: Being made free from sin, we become servants (committed) to God, having our fruit unto holiness; and the end everlasting life (Romans 6:22).
Renewed in the
Spirit
A deceptive spirit was pointed out by Apostle Paul: Beware lest any man spoil you (take you captive) through vain (empty) deceit, after (according to) the traditions of men, after the rudiments (basic principles) of the world, and not after (according to) Christ (Colossians 2:8).
Put off concerning the former conversation (conduct) of the old man, which is corrupt according to deceitful lusts (a deceptive spirit).  And be renewed in the spirit of your mind.  And that you put on the new man which after God is created in righteousness and true holiness (Ephesians 4:22-24). Apostle Paul encouraged, at the moment of conversion, to put on the new man; a new nature (character) and conduct (life) in Christ!
Pathway of Godliness
In 1978 I put off the pre-conversion life of sin, by accepting Jesus Christ as Lord and Savior; was renewed in mind and spirit towards a godly life in Christ, instead of the old man of sin that had previously dominated my life!
Apostle John wrote: If we walk in the light, as he is in the light, we have fellowship one with another, and the blood of Jesus Christ his (God's) Son cleanses us from all sin (1 John 1:7).  I pray that ALL will come to the acknowledgment of those words of enlightenment; placing Christ first and foremost in their lives!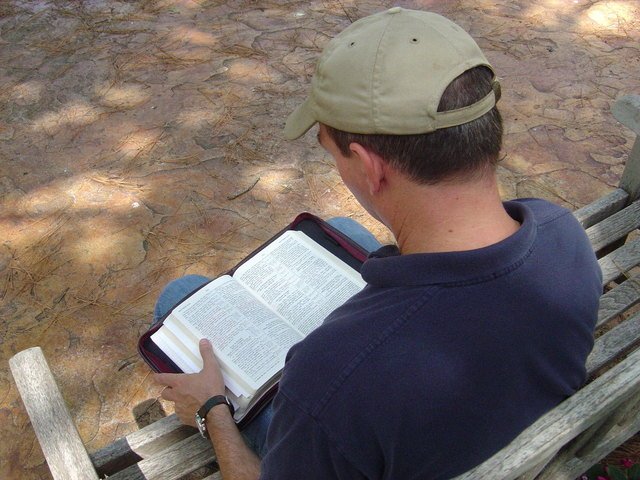 GOT QUESTIONS  A Website where Bible questions are answered.  With over 4,500 answers to frequently asked Bible questions published online, approximately 75% of the questions have answers available instantly.  This Website is an easy way to search out any questions you may have.

YOU MAY BE INTERESTED IN
Latest Weekly Audio Podcast "Revival in the Word" helps identify with the Word of God concerning the economic, political, and religious times in which we live.