REBUKE THE DEVOURER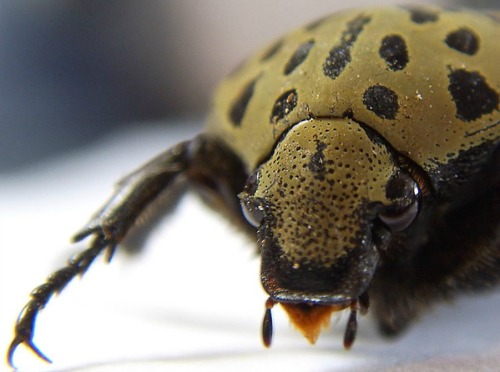 ---
INTRODUCTION
Rebuke the devourer can be a good thing when coming from God but totally different if one is on the receiving end!  The Prophet Malachi wrote: And I will rebuke the devourer for your sake, and he shall not destroy the fruits of your ground; neither shall your vine cast her fruit before the time in the field, saith the Lord of hosts.
And all nations shall call you blessed for you shall be a delightsome (delightful) land, saith the Lord of hosts (Malachi 3:11-12). This refers to any devouring creature that eats up the herbage, corn, and fruit of trees; placed under restraint from doing so, by God! 
---
Rebuke the Devourer
Its Destructive Nature
The Prophet Joel wrote: That which the palmerworm (chewing locust) has left has the locust (swarming locust) eaten, and that which the locust has left has the cankerworm (crawling locust) eaten, and that which the cankerworm has left has the caterpillar (consuming locust) eaten (Joel 1:4).  This denotes one being on the receiving end of rebuke the devourer; God having sent a plague to punish the people for their disobedience.  
The palmerworm was the first stage in which the locust is hatched. The locust the second stage in which it gets it wings and flies.  The cankerworm the third stage which it begins its destructive work.  The caterpillar is the final stage in which the locust reaches its full growth and devours everything in its path.

Devour One Another
Rebuke is an act or expression of criticism, or censure, oftentimes given in extreme anger; it is to reprove, admonish, or reprimand. Devour is to seize upon greedily, to condemn, play havoc, and if possible destroy or annihilate.
Apostle Paul wrote: If you bite and devour one another, take heed that you be not consumed one of another (Galatians 5:15).  We are witnessing nations seeking to gain control or power over others. There is hatred being emitted without consideration towards the one on the receiving end; only the gain one seeks to accomplish!
Such often comes in stages; as previously mentioned of the palmerworm, the locust, the cankerworm, and caterpillar.  These stages reveal the aggressive nature, energetic pursuit, towards finalizing intended destruction.

Characteristics of Those
Who Seek to Devour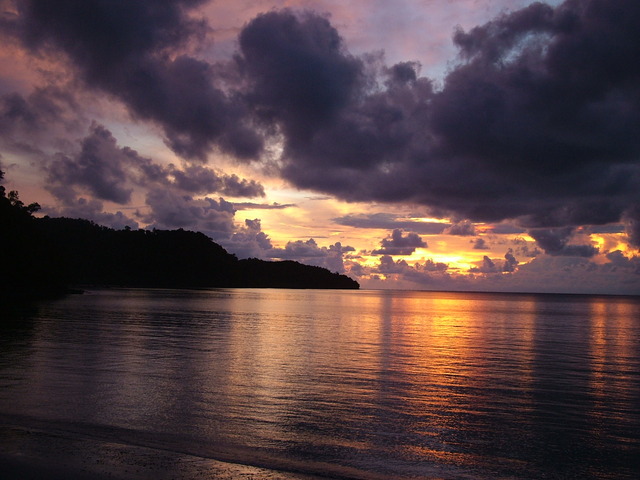 Rebuke the devourer is to first recognize the characteristics of those who seek to devour:  They are aggressive, domineering, combative, and contentious; given to angry debate, provoking dispute, and quarrelsome.  
Many nations are seeing the advancement of ungodliness that will, if not corrected, bring God's chastening hand to rebuke the devourer who has helped instill such ungodly ways.  Scripture reveals: The Lord shall send upon you cursing, vexation (confusion) and rebuke in all that you set your hand for to do, until you be destroyed, and until you perish quickly; because of the wickedness of your doings, whereby you have forsaken me (Deuteronomy 28:20).
There are three groups of punishment prescribed: Internal calamities, such as death, despair, and disease; eternal judgments such as defeat before the enemy; and the transmission of judgment.
Habitation of Every
Foul Spirit
Rebuke the devourer concept is revealed in the case of Babylon which had become the habitation of every foul spirit.  Apostle John noted: Therefore shall her plagues come in one day, death, and mourning, and famine; and she shall be utterly burned with fire: for strong was the Lord God who judges her (Revelation 18:8).
Why does any nation; who fails to recognize God as their benefactor, think it can mock God without suffering the consequences?  Apostle Paul wrote: Be not deceived; God is not mocked: for whatsoever a man sows, that shall he also reap (Galatians 6:7).  The longevity of a nation, or an individual, depends on interaction; or lack thereof, with the God of the universe.

Daughters of Zion
The rebuke the devourer concept came upon the daughters of Zion; who were proud, walking about with their heads held high. Apostle Paul wrote:  Therefore the Lord will smite with a scab the crown of the head of the daughters of Zion, and the Lord will discover (uncover) their secret parts (Isaiah 3:17).  And it shall come to pass, that instead of sweet smell there shall be stink; and instead of a girdle (sash) a rent (rope); and instead of well set hair baldness; and instead of a stomacher (rich robe) a girding of sackcloth; and burning (a branding scar) instead of beauty (Isaiah 3:24).
It was noted that the arrogant and fashionable women of Jerusalem were condemned for being more interested in the latest fashion than spiritual well-being.  The rebuke of the devourer was to come mightily on those who served self rather than for the benefit of others. How many fall into such a category; unaware of its consequences?

Parable of the Vineyard
Rebuke the devourer concept is given in the Parable of the Vineyard which later become a parable of judgment.  In the first part of the parable God would rebuke the devourer towards protection of His vineyard; The Prophet Isaiah noted: God fenced it, and gathered (cleared) out the stones thereof, planted it with the choicest vine, and built a tower in the midst of it, and also made (hewed out) a winepress therein: and he looked that it should bring forth grapes, and it brought forth wild grapes (Isaiah 5:2).
Then God's former role of rebuke the devour concept done a reversal; by allowing the devourer to come in:  I will take away the hedge thereof, and it shall be eaten up; and break down the wall thereof, and it shall be trodden (trampled) down (Isaiah 5:5).  No more provisions were made to prevent the devourer from during its destructive work.
Isaiah noted:  For the vineyard of the Lord of hosts is the house of Israel, and the men of Judah his pleasant plant: and He looked for judgment (justice), but behold oppression; for righteousness but behold a cry (Isaiah 5:7). 
Repentance Accepted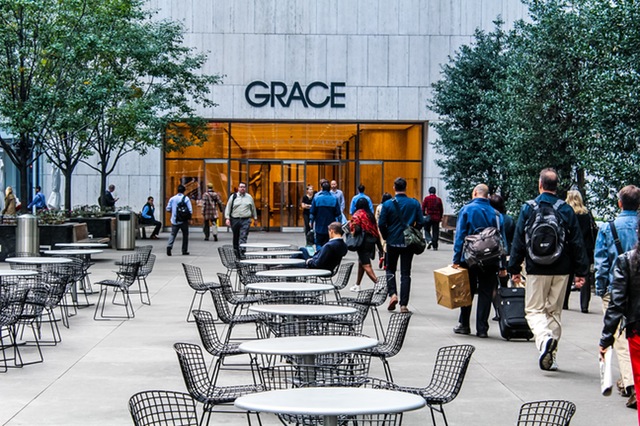 Scripture reveals that the prophet Jonah was tasked by God to go to Nineveh, and cry out against it; for their wickedness had come up before Him.  And Jonah begin to enter into the city, a day's journey, and he cried (cried out) and said, Yet forty days, and Nineveh shall be overthrown (Jonah 3:4).
Rebuke the devourer (previously pronounced judgment) was stayed when repentance came into the picture.  Scripture reveals: The people of Nineveh believed God, and proclaimed a fast, and put on sackcloth (a sign of repentance), from the greatest of them even to the least of them (Jonah 3:5).    
And God saw their works, that they turned away from their evil way; and God repented (relented) of the evil, that he had said that he would do to them; and he did it not (Jonah 3:10). It was noted that Nineveh's response meant that God could deal with them in grace, rather than in judgment as their failure to repent would have necessitated.  Many nations today need a Nineveh type repentance!
Success of a Nation
A famous 19th century French statesman, and historian, traveled to a new nation to discover the reason for her incredible success.  He wrote: Not until I went into the churches and heard her pulpits aflame with righteousness did I understand the secret of her genius and power.
A legendary evangelist of the first Great Awakening, Charles G. Finny, stated:  Brethren, our preaching will bear its legitimate fruits.  If immorality prevails in the land, the fault is ours to a great degree.  If there is a decay of conscience, the pulpit is responsible for it.  If Satan rules in our halls of Justice, the pulpit is responsible for it. 

If our politics become so corrupt that the very foundations of our government are ready to fall away, the pulpit is responsible for it.  Let us not ignore this fact; but let us lay it to heart, and awake to our responsibility in respect to the morals of this nation. 

Proclaiming God's Word
Apostle Paul wrote to Timothy, a young Evangelist:  Preach the word; be instant (ready) in season, out of season; reprove, rebuke, exhort with all longsuffering and doctrine.  For the time will come when they will not endure sound doctrine; but after their own lusts shall they heap to themselves teachers, having itching ears; and they shall turn away their ears from the truth, and shall be turned to fables (that which is fictitious) (2 Timothy 4:2-4).
Truth needs to be proclaimed; with Apostle Paul noting the reason why:  That you may be found blameless and harmless (innocent), the sons (children) of God, without rebuke (fault), in the midst of a crooked, and perverse nation (generation), among whom you shine as lights in the world (Philippians 2:15).  It was noted that if the readers obey the commands given, they will become blameless and harmless (no need for rebuke the devourer category) and harmless (morally pure).  
A poem entitled "The Church Walking with the World" (author unknown) identifies a developing trend in many churches:  The World said your preachers are all too old and plain.  They frighten my children with dreadful tales I do not like to hear.  They speak of judgment, fire, pain, and the doom of the darkest night.  They warn of a place that should not be thus spoken to ears polite.
I will send you some of a better stamp, more brilliant and fast, who will show how men may live as they please and go to heaven at last.  So she called for pleasing, deemed gifted, and great, and learned; and the plain old men who had preached the cross were out of her pulpits turned.  A trend that would leave out rebuke the devourer (sinfulness of man) or upholding the Adulterated (Pure) Word of God!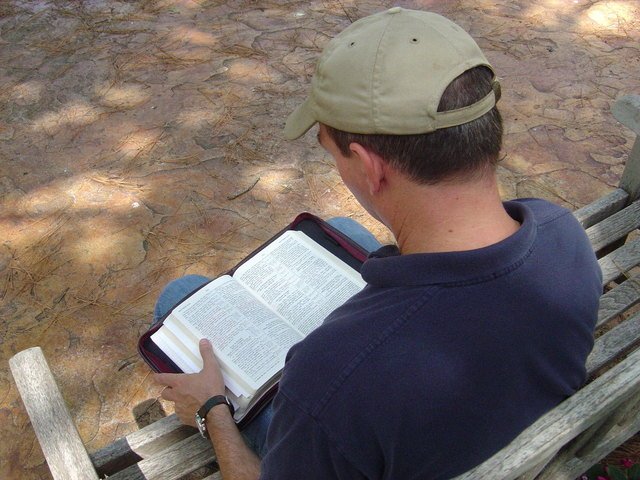 GOT QUESTIONS  A Website where Bible questions are answered.  With over 4,500 answers to frequently asked Bible questions published online, approximately 75% of the questions have answers available instantly.  This Website is an easy way to search out any questions you may have.

YOU MAY BE INTERESTED IN
Mercy or wrath concept is given throughout God's Word with a strong urging to allow mercy to be extended by a caring God.