GOD'S WATCHMAN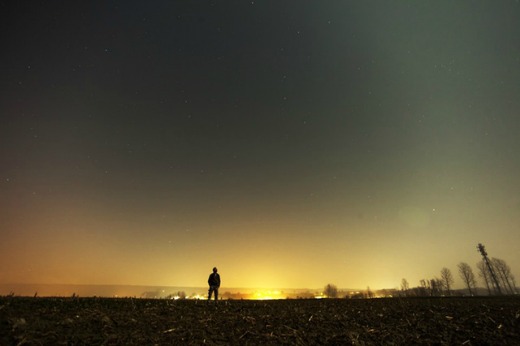 INTRODUCTION
God's watchman are sounding the alarm, revealing the very nature of God's Word, warning of impending judgment, unless repentance is sought, as in the case of Nineveh.  God gave that great city (of over 600,000 inhabitants) forty days in which to repent.
They believed God, and cried mightily unto the Lord, and repented of their ways.  God saw their works, that they turned from their evil way; and God relented of the evil that he had said that he would do to them; and he did it not (Jonah 3:8-10).
America, and other once godly nations, have only increased their ungodliness; with no thought towards a rescinding order from God.  America is seeing record breaking natural disasters, a global economy problem, new perplexities rising on an almost daily basis, political corruption, unrest, and racism rise its ugly head; yet there is no Nineveh type response in sight.
GOD'S WATCHMAN
SOUNDING THE ALARM

There are those who are "Sounding the Alarm" to bring a turnaround from the destructive ways that are promoting the wrath God.  However; ungodliness is flourishing, and it is made lawful to do so!  The lack of moral ethics is very much in evidence.
There is also a lack of moral discipline in lives of those who should be setting an example for others to follow. Ungodliness is being promoted with no shame.  Things that use to be the norm are now being sweep aside; as ungodliness is encouraged.
Has the vain imaginations of the heart brought God's displeasure? Has His judgmental side been tampered with; have we been weighed in the balance and found wanting (Daniel 5:27)? An alarm bell is going off but an attitude of indifference; as in the days of Noah and Lot,  continue to dominate the scene (Luke 17:27-29).
WARN THEM THAT ARE UNRULY

God's Word reveals that the believer in Christ is to warn them that are unruly; prove all things, hold fast to that which is good, abstain from all appearance of evil. And the very God of peace sanctify you; that your whole spirit, soul, and body be preserved blameless to the coming of our Lord Jesus Christ (1 Thessalonians 5:14-23).
Many are sounding the alarm; and is even more needful as the Day of the Lord approaches. Now is not the time to be at ease, eat, drink, and be merry (Luke 12:19-20).  As the Day of the Lord approaches; it is a time when one should be drawing closer to the Lord!

DO NOT HOLD BACK
The prophet Ezekiel said:  "The word of the Lord came to me, saying, Son of man, speak to your people, and say to them, when I bring the sword upon the land, if the people of the land take a man of their coasts, and set him for their watchman:
If when he sees the sword come upon the land, he blow the trumpet, and warn the people; then whosoever hears the sound of the trumpet, and takes not warning; if the sword come, and take him away, his blood shall be upon his own head.  He heard the sound of the trumpet, and took not warning; his blood shall be upon him.  But he that takes warning shall deliver his soul. 
But if the watchman see the sword come, and blow not the trumpet, and the people are not warned; if the sword come, and take any person from among them, he is taken away in his iniquity; but his blood will I require at the watchman's hand. 
I have set you a watchman; therefore you shall hear the word at my mouth, and warn them from me.  If you warn the wicked of his way to turn from it; if he does not turn from his way, he shall die in his iniquity; but you have delivered your soul." (Ezekiel 33:1-9).

GOT QUESTIONS  Bible questions answered.  With over 4,500 answers to frequently asked Bible questions published online, approximately 75% of the questions have answers available instantly.