FAMINE IN THE LAND
By Roy Burner - Minister of the Gospel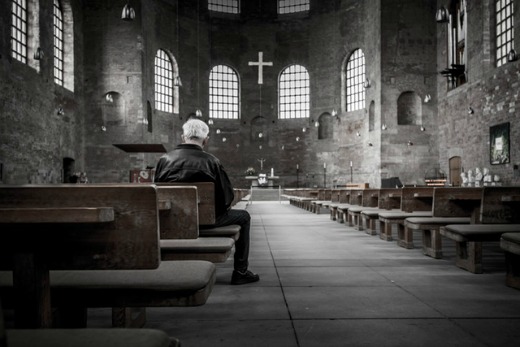 INTRODUCTION
A famine in the land of hearing the words of the Lord:  Behold, the days come, saith the Lord, that I will send a famine in the land, not a famine of bread, nor a thirst for water, but of hearing the words of the Lord (Amos 8:11).
A problem existed in that many were walking in their own way rather than adhering to the Word of God.  Isaiah revealed that we like sheep have gone astray; we have turned every one to his own way (Isaiah 53:6).  Those words are appropriate today concerning a famine in the land of hearing and obeying the Word of God.
There are many inducements for one to walk in their own comfort zone rather than to adhere to the Word of God. Many seducing spirits have captured the attention of God's people more than allowing God's Word to settle into one's heart and to walk accordingly.
FAMINE IN THE LAND
THE WORD THAT IS BEING SOWN
The apostle Paul told Timothy, a young Evangelist:  Preach the word; be instant in season, out of season; reprove, rebuke, exhort with all long-suffering and doctrine: 
For the time will come when they will not endure sound doctrine; but after their own lusts shall they heap to themselves teachers; having itching ears, they shall turn away their ears from the truth, and shall be turned into fables (or that which is fictitious) (2 Timothy 4:2-4).
This reveals that a famine in the land occurs when the truth of God's Word is not being fully proclaimed.
A FALSE DOCTRINE
I believe the signs of the last days are upon us. There is a complete disregard for God's Word that is enhanced by a society willing to trade the condition of their soul for an easier walk.  When laws can be twisted and perverted to the enhancement of the ungodly; it is truly a sign of the times.
Scripture reveals a time that the wicked shall do wickedly: and none of the wicked shall understand; but the wise shall understand (Daniel 12:10). Is it not time to proclaim injustices that are bombarding our land? Is it not time to bring to light the evils that are attempting to outweigh the righteousness of man? Is it not time to take a stand for the truths of God's Word?
DEVIATING FROM GOD'S WORD

God's Word is clearly defined; yet many are deviating from it to satisfy their own desired lifestyle.  Has one become so saturated in the daily bombardment of unrighteousness that they have become immune to what is happening round about them (1 Timothy 4:2)? Has one become so sympathetic and tolerant that they are failing to proclaim the truths of the Unadulterated Word of God?
What will the future hold if one simply searches out the niceties of God's Word and fails to proclaim its entirety? The apostle Peter declared: I stir up your pure minds by way of remembrance: that you may be mindful of the words which have been spoken by the holy prophets, and of the commandment of us the apostles of the Lord and Savior (2 Peter 3:1-3).

A NATION THAT NO LONGER FEARS GOD

We live in a land flowing with milk and honey as the Promised Land of Israel of old.  America has been blessed as no other nation but we have become as a pagan nation that no longer fears God. What has materialized in recent years would have made our forefathers wonder in amazement.
Only God knows when the Day of the Lord (2 Peter 3:16) will come; but we, as the people of God, need to walk according to His Word as if that day were upon us. Let us stand for the truths of God's Word while we have the opportunity.
THE THINGS THAT WILL DESTROY US

An unknown author wrote of the things that will destroy us:
Politics without principles; pleasure without conscience; wealth without work; knowledge without character; business without morality; science without humanity; and worship without sacrifice.
One can starve off these attributes, that are bringing a destructive pattern into our existence, by allowing the Word of God to penetrate one's heart and life.  One does not have to be roughshod into believing that it is alright to flaunt God's Word with no consequence for having done so.
THE PENALTY FOR ERROR

As previously stated, we live in a land flowing with milk and honey; just as Israel of old, but their honeymoon ended when they embraced the idols of the land and forsook the God of their creation. If we do not grasp hold of the significance of God's Unadulterated Word we could easily fall into such a condition.
There are many who would like to twist, pervert, and distort the truth of God's Word.  It is up to the believers in Christ to uphold the truth and help offset "a famine in the land" of hearing God's Word.  There are those who are attempting to target the things of God; through anti-Christ agenda, that targets anything that reflects Christianity.

Our Lord gave a report concerning the church at Ephesus with a startling observation, You have left your first love (Revelation 2:4). Unless one is awakened to the truth, by the revelation of God's Word, as given to the church at Ephesus to awaken them, a famine in the land; of hearing the words of the Lord, will continue unabated.

YOU MIGHT BE INTERESTED IN
Life in the military is as much a part of me as my service for the Lord.

Utiliize this Webpage to contact me which your comments concerning this Website.

Glimpse of One Life is an autobiography of the author of this website.