TOPICS OF VALUE
By Roy Burner - Minister of the Gospel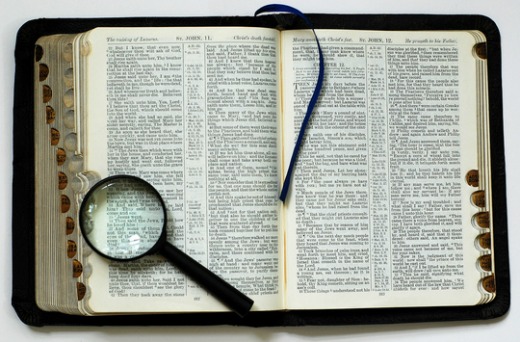 INTRODUCTION
Topics of value is a collection of God-inspired messages that I did not want to delete simply because they entered into a different category.  Older messages can be just as meaningful, if not more so, than when first authored.  There is no time limit on the value of such.  I remember messages, ministered by others, years ago that have never left my memory.  God's Word  is ageless.  (Comment)
TOPICS OF VALUE

YOUR CHOICE
I would encourage you to look through the titles of topics of value and click on the one you are drawn too.   I was called into the ministry in 1983 and have always endeavored to have freshly anointed messages to deliver to God's people in a timely manner through His Spirit and calling.  

---
Click on Desired Title to View
---
A COMING OUT! A day of reckoning in America; past offenses being revealed, with many being called to task for former abuses, in a new found freedom accusers had not formerly been granted.

ADDICTION OF SIN  Addiction of sin has increased, in these latter years, with the help of electronic devices that no longer reflect the morals of a once godly nation.  America has blossomed forth into the ugliness of sin and it is not being dealt with as in previous years.

ALLOWANCE FOR SIN is opening a door for the presence, and acceptance, of sinful behavior.  Rather than expose the truth of God's Word that condemns sin; a certain amount of tolerance is weighed in, which lays the groundwork for even more ungodly behavior.

BEING AN OVERCOMER is mentioned many times in God's Word.  The term itself implies to rise above, surmount, and triumph over.  We have a history of those who have overcome many circumstances in their lives that would have left a weaker person devastated.
CLARITY AMONG BELIEVERS is being nourished through a lack of promulgation of the truth.  There is a tendency today to undermine the truth in order to facilitate acceptance of the previous unacceptable.
DANCE TO THE TUNE is being influenced, through persuasive methods, towards embracing what is being proposed.
DEPLORABLE STATE A deplorable state is being in a condition of contempt.  Life's evils are of such a nature; if one allows themselves to embrace such a lifestyle.

FORCES OF OPPOSITION identifies a problem that is systematically rupturing the concept of "One Nation under God."  The feasibility of allowing such to reign should be of upmost concern!  There is acceptance and tolerance being displayed of the evilness of man that captivates the heartbeat of a nation.
HEARTBEAT OF A NATION is a vital unifying force, or pulsation, the seat of affections or sensibilities, the aspiration of actions and character.  It also needs to be the seat of moral life with an inner desire based on the Word of God.
PEACE AND SAFETY When they say peace and safety; then sudden destruction comes upon them, as travail of a woman with child; and they shall not escape.  I was drawn to this text and begin to search it out more extensively.

THE ASSERTIVE WOMAN is aggressive in nature, opinioned in her forwardness, with an energetic pursuit of desired results, often at the expense of others.  There is a movement in America that the assertive woman mentality oftentimes is very much prevalent.
THE RIGHT BAIT It takes the right bait to capture one's intended victim.  What method is our adversary, the Devil, using to gain the attention of his victims?  What sin would so attract an individual that they would not want to turn loose of it?

VULTURES OF THIS WORLD fixation is zeroing in on their intended target; then after feasted, begin to circle again to find another victim.  In Job 28:7, the Hebrew word for vulture denotes a clamorous and keen-sighted bird of prey.
WAKE UP CALL is to cause one to become awake or conscious as to what is happening.  In America we are seeing sobering record breaking occurrences in the form of natural disasters; with enormous loss of property, millions of lives affected; and loss of life.

WRONG SIDE OF FENCE indicates a direction that no longer ensures safety.  The Psalmist referred to a leaning wall as that of a tottering fence (Psalm 62:3).
---