BANKRUPTCY OF
A NATION

---
INTRODUCTION
Bankruptcy of a nation includes being financial, spiritual, moral, or intellectual bankrupt or in the act or process of becoming such.  The startling fact is that many are unaware, or uncaring, as they continue on the pathway of bankruptcy!
Many nations are of the verge of financial collapse enhanced by excessive spending, in a reckless manner, exposing themselves to what is warned of in God's Word: The rich rules over the poor, and the borrower is servant to the lender (Proverbs 22:7); opening the door for unwanted commitments or obligations!
---
Bankruptcy of a Nation
Rejecting God
We live in a culture that has become increasingly hostile to God.  It was noted that many are dismissing God from their lives.  No individual, or nation, will be good without God.  Nations ancient and modern have been wicked and cruel, and have inflicted unspeakable misery on humankind because they have rejected the only true living God.

When such comes into existence, a nation or individual, is headed on a pathway of destruction, having forsaken the only hope for a better life; along with a future life in a heavenly abode. Bankruptcy leads one down the pathway of unwanted consequences rather than peace of mind!
Losing Godly Influence
Scripture reveals: He has removed my soul far off from peace: I forgot prosperity (good) (Lamentations 3:17).  The prophet, along with the people, having been besieged by the Chaldeans, was carried off into captivity; no longer having the peace once enjoyed, were in a foreign land, having lost their city, temple, and nation, and now desolate.
The people, ushered into captivity, had forgotten the prosperity (good) once enjoyed, lost the ideal of it, never expecting to see such rise again in their lifetime.  The bankruptcy of a nation; after losing its godly influence falls into the category of losing out on its spiritual moorings, becoming enslaved to its present surroundings!
Conduct of the Wicked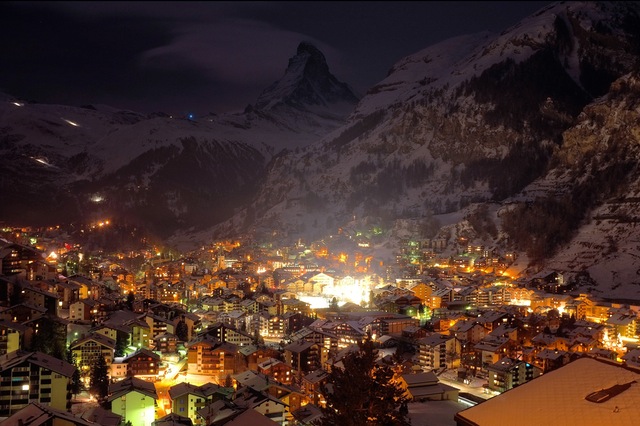 Apostle Peter noted: God turned the cities of Sodom and Gomorrah into ashes condemning them as an example of those that after (afterward) should live ungodly. And delivered just Lot, vexed (oppressed) with the filthy conversation (conduct) of the wicked: For that righteous man dwelling among them, in seeing and hearing, vexed (tormented) his righteous soul from day to day with their unlawful deeds.
The Lord knows how to deliver the godly out of temptation and to reserve the unjust unto the Day of Judgment to be punished (2 Peter 2:6-9). When the bankruptcy of a nation (spiritual, moral, and intellectual) befalls a nation, their only hope is a Nineveh type repentance!
Pit of Despair
It was revealed that Lot had fallen into the pit of despair through having made a wrong choice as to a place of residence. Scripture reveals: Abram (Lot's uncle) dwelled in the land of Canaan, and Lot dwelled in the cities of the plain, and pitched his tent toward (as far as) Sodom. But the men of Sodom were wicked, and sinners (sinful) before the Lord exceedingly (Genesis 13:13).
Lot, when given a choice of direction, chose an area that was well watered which appealed to him as a herdsman.  It was as Eve, in the Garden of Eden, looking upon the fruit of the forbidden tree, because it was good for food, pleasant to the eyes, and desired.
Both of their decisions, were based on deception, not spiritual wisdom; a pragmatic problem in our present day environment.  Lot first resided outside Sodom but later ended up in Sodom; which would have been costly had it not been for God's mercy and Abram's intercession!  
Pathway of Unrighteousness
Scripture reveals: He (God) increases (makes great) the nations, and destroys them: he enlarges (spreads out) the nations, and straitens (guides) them again (Job 12:23).  Bankruptcy of a nation is dependent on whether it adheres to God's helping hand or forsakes godly influence.  
The pathway of unrighteousness has become more attractive than the righteousness of God as man is elevated into bankruptcy by deception rather than rational thinking.  Godly leadership will bring prosperity; but without such leadership many nations are going adrift!  
Such was noted in the leadership of Moses, who left the people of God in a journey to Mount Sinai (where he received the Ten Commandments from God); without his leadership the people departed from God, into pagan worship, which was costly, with God's wrath unleashed upon the violators.  
Sin is a Reproach
Scripture reveals: Righteousness exalts a nation: but sin is a reproach (disgrace) to any people (Proverbs 14:34).  Under godly leadership nations are exalted; but when sin comes into the midst, it can be devastating to those who violate God's Word, walk in their own path rather than a godly manner.  God is longsuffering; desiring repentance to come to the forefront, but is also as a consuming fire to those who fail to repent.
God who gave us life gave us liberty; can the liberties of a nation be secure when we have removed a conviction that these liberties are the gift of God?  Indeed I tremble for my country when I reflect that God is just, that His justice cannot sleep forever (Thomas Jefferson).  Can one take a chance by continuing in sin without a repentant heart; becoming so hardhearted that one's conscience becomes seared and unresponsive?
Lawlessness Abounds
It was noted that where vice (sin) reigns, iniquity (lawlessness) abounds, profaneness, immorality of all sorts, people becoming mean and despicable.  Biblical prophecy speaks of the last days (which we are in) will bring deception, extreme wickedness, corruption, and violence.  
Bankruptcy of a nation involves not only financial but spiritual, moral, and intellectual bankruptcy; as previously noted.  When one becomes as Lot, in the midst of it, one can see the moral depravity and intellectual pitfall of being deceived into believing all is well, but too weak spiritual to overcome that which is witnessed.  It will take the hand of God, as in the case of Lot, to deliver one from such surroundings.
Nations that Forget
God
The Psalmist declared: The wicked shall be turned into hell, and all the nations that forget God (Psalm 9:17).  It is discouraging to see nations fall into spiritual bankruptcy after having experienced the blessings of God; thus experiencing His wrath instead of mercy.  
When bankruptcy plays into the picture by forsaking God's provisional leadership; the umbrella of protection can be closed with one experiencing judgmental strokes to urge a return to Him. However, God's judgmental strokes can become devastation as in the pre-Flood days of Noah, Sodom and Gomorrah, and Babylon the hold of every foul spirit.
Shake all Nations
Prophet Haggai, in speaking the words of the Lord, revealed: I will shake all nations and the desire of all nations shall come: and I will fill this house (Temple) with glory, saith the Lord (Haggai 2:7).  It was noted by bringing in wars; then the preaching of God's Word, by the Spirit and grace of God, will move some with envy and wrath, bringing opposition to that Word, while others cling to the truth!
Jesus said to Apostle Peter: You are Peter, and upon this rock (foundation) I will build my church: and the gates of hell (opposition) shall not prevail against it (Matthew 16:18).  Forces of opposition, in many nations, are in opposition to the spreading of Christianity but it will continue to flourish, under the mighty hand of God, the Spirit of God, and salvation of the unsaved through Christ Jesus as Lord and Savior!
Darkness into Light
Apostle Peter revealed: You are a chosen generation, a royal priesthood, a holy nation, a peculiar (special) people; that you should show (proclaim) forth the praises of him who has called you out of darkness (sinfulness) into his marvelous light (the Gospel message). Which in time pass was not a people (the unsaved), but are now the people of God (saved by grace): which had not obtained mercy, but now have obtained mercy (1 Peter 2:9-10).
That you may be blameless and harmless (innocent), the sons (children) of God, without rebuke (fault), in the midst of a crooked and perverse nation, among whom you shine as lights in the world (Philippians 2:15).  The bankruptcy of a nation; especially towards the spiritual, moral, and intellectual side of man, will not be a factor as long as one shines forth with God's grace!
Jesus said: Let your light so shine before men, that they may see your works (witness), and glorify your Father which is in heaven (Matthew 5:16).  It was noted that this describes the essential mission of the Christian to the world.  His light is to clearly shine forth into the darkness (sinfulness) of human depravity.  Darkness is the absence of light; and darkness alone cannot dispel the light, but the smallest light can dispel the greatest darkness.
Whole Armor of God
The Apostle Paul wrote: Take unto you the whole armor of God, that you may be able to withstand in the evil day, and having done all to stand (Ephesians 6:13).  The whole armor of God consists of: The Gospel of peace, Shield of faith, Helmet of salvation, and the Word of the Spirit, which is the Word of God.
The weapons of our warfare are not carnal (of the flesh), but mighty through God to the pulling down of strongholds (evil opposition); casting down imaginations (arguments), and every high thing that exalts itself against the knowledge of God, and bringing into captivity every thought to the obedience of Christ (2 Corinthians 10:4-5).
One does not fight according to human standards but with the provisions God has provided for His people to stand in opposition to the evilness of man.  Let us pray that we, the church, will not fail to uphold the Word of God; be witness to the truths of that Word, without compromise!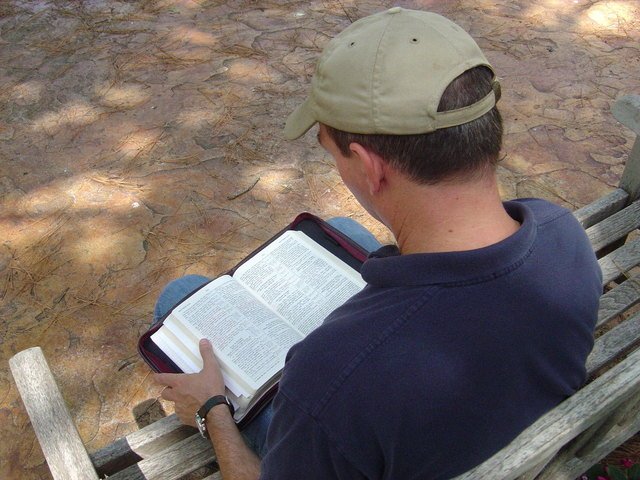 GOT QUESTIONS  A Website where Bible questions are answered.  With over 8,000 answers to frequently asked Bible questions published online, approximately 85% of the questions we are asked already have answers available to you instantly.  This Website is an easy way to search out any questions you may have.
YOU MAY BE INTERESTED IN
Latest Weekly Audio Podcast "Revival in the Word" helps identify with the Word of God concerning the economic, political, and religious times in which we live.