REBELLIOUS NATION
TOWARD GOD

---
INTRODUCTION
Rebellious nation toward God will pay a heavy price unless recognition of such a condition is recognized and followed by repentance! There are references in God's Word revealing destruction as well as mercy  towards those who are repentant in nature with a return to Him.
---
Rebellious Nation Toward God
People of Nineveh
An example of a rebellious people (or nation) towards God is given concerning Nineveh.  Scripture reveals: The word of the Lord came to the Prophet Jonah, saying, arise, go to Nineveh, that great city and cry (cry out) against it; for their wickedness is come up before me (Jonah 1:2).  So Jonah arose, and went to Nineveh, according to the word of the Lord.
Nineveh was an exceeding great city of three day's journey. And as Jonah began to enter into the city a day's journey (on the first day), he cried out, and said, yet forty days, and Nineveh shall be overthrown (Jonah 3:3-4). 
Nineveh's Response

The people of Nineveh believed God (the first step towards repentance), and proclaimed a fast, and put on sackcloth (a sign of repentance), from the greatest of them even to the least of them (Jonah 3:5). And God saw their works, that they turned from their evil way; and God repented (relented) of the evil, that he had said he would do to them, and he did it not (Jonah 3:10). 
It was noted that God did not change in His ultimate intention toward the Ninevites; rather they changed in their attitude toward Him!  On the basis of that change, God could deal with them in mercy, rather than in judgment as their failure to repent would have necessitated. 
Scripture reveals: If my people, which are called by my name, shall humble themselves, and pray, and seek my face, and turn from their wicked ways; then will I hear from heaven, and will forgive their sin, and will heal their land (2 Chronicles 7:14). This is a perfect illustration of Nineveh's response to judgment being pronounced; as it should be for any rebellious nation towards God to prevent His judgment from unfolding before their eyes!
Provoking God to
Anger
An example of a rebellious nation toward God status was reflected in the characteristics of the nation of Judah.  Prophet Isaiah, in speaking the words of the Lord, said: Hear, O heavens, and give ear, O earth; for the Lord has spoken, I have nourished and brought up children (its people), and they have rebelled against me (Isaiah 1:2). 
O, sinful nation, a people laden (weighed down) with iniquity (lawlessness), a seed of evil-doers, children (people) that are corrupters; they have forsaken the Lord, they have provoked God to anger, they have gone backward (turned away) (resulting in a rebellious nation toward God status) (Isaiah 1:4).
Corrupt and Backslidden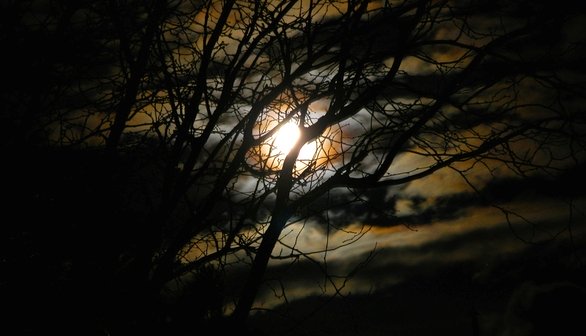 The Prophet Isaiah pictured the southern kingdom of Israel (Judah) as ungrateful children rebelling against their parents; God's chosen people who had become corrupt and backslidden. Isaiah revealed: Except the Lord of hosts had left to us a very small remnant, we should have been as Sodom and we should have been like Gomorrah!  
Hear the words of the Lord, you rulers of Sodom, you people of Gomorrah (Isaiah 1:9-10).  It was noted that Isaiah addressed the people of Judah as if they were the inhabitants of Sodom and Gomorrah; cities that were noted for their sinful lifestyles and punishment of them.
Promoting Ungodly
Lifestyles
Apostle Peter noted: God turned the cities of Sodom and Gomorrah into ashes condemned them with an overthrow (destruction), making them an example to those that after (afterward) should live ungodly (2 Peter 2:6).
Today, many nations have reaffirmed, promoted and dramatized, such lifestyles (which includes homosexuality) with pride and being healthy and desirable, rather than an abomination unto God, ushering in a rebellious nation toward God status; no longer fearing God, nor His condemnation of such lifestyles (as previously noted)!
Instituting Ungodly
Ways
Prophet Isaiah, in speaking the words of the Lord, proclaimed: Wash you clean; put away the evil of your doings from before my eyes; cease to do evil (Isaiah 1:16).  It was noted that Isaiah was calling the people back to obedience to God. Wash does not indicate the sinner may cleanse himself; nor does it refer to a mere ritual washing rather indicates the sinner must except the cleansing offered by the Lord; a cleansing of the heart through repentance! 
There are those in a rebellious nation towards God status today; who as Judah, have turned away from "What thus saith the Lord" instituting ungodly ways to satisfy lustful attitudes and mannerisms!  It is unfortunate that there are some churches adopting the ways of the world, condoning such practices, rather than exposing sinful lifestyles as that of Sodom and Gomorrah!
Lowering of Protective
Hedge 
A rebellious nation toward God cannot continue to experience God's umbrella of provision and protection; instead the lowering of the protective hedge, and judgmental awakening strokes, to induce a return to Him may be forthcoming!  The Psalmist wrote: For the kingdom is the Lord's and he is the governor among the nations (Psalm 22:28). 
It was noted that God rules in the hearts of some by His Spirit and grace, and others with a rod of iron.  When God is removed from the scope of things it incurs His wrath; or at the very least judgmental strokes to induce a return to Him (as previously mentioned).  Many nations have eloped from God, allowing ungodly venues, rather than obedience to His Word; with little remorse for having done so, bringing into existence a rebellious nation towards God status.
Create or Destroy
Scripture reveals: God increases (makes great) the nations, and destroys them; he enlarges (spreads out) the nations, and straitens (guides) them again (Job 12:23). It was noted that God having power and authority to create also has power and authority to destroy that which He creates.  This was shown by the Flood (the pre-Flood days of Noah). 
When humans become so evil, that every thought and imagination of the human mind and heart was only evil continually, God decided to destroy from the earth the humans He had created (except Noah and those in the ark).  To give life and take away life are both within God's authority.  Why does a rebellious nation towards God flaunt that authority; because there is no longer fear (reference) of God; or His Word!
Wicked Turned into
Hell
The Psalmist wrote: The wicked shall be turned into hell and all the nations that forget God (Psalm 9:17).  It was noted that the wicked shall be turned into Hell signifies a place of torment, where the souls of the wicked go immediately upon their departure from their bodies and after the judgment is over; with an everlasting separation from God, and a sense of His wrath and fiery indignation. 
Those words emphasize the need for man to recognize that there is a place called Hell; readily identified in God's Word, reserved for those who rebel against God, having rejected the prompting of God's Spirit to reconcile man towards salvation of the soul!
Hypocrite Reigns
Not
Scripture reveals: When he (God) gives quietness, who then can make trouble?  And when he hides his face, who then can behold him? Whether it be done against a nation, or against a man only.  That the hypocrite reigns not, lest the people be ensnared (become captive) (Job 34:29-30). It was noted that quietness or peace is of God; external peace to bodies of men; quietness and contentment, peace and safety at home, and from enemies abroad, an inward spiritual peace of God and Christ. 
Jesus said: Peace I leave with you, my peace I give you, not as the world gives, give I to you. Let not your heart be troubled, neither let it be afraid (John 14:27).  Such peace cannot be invoked by man who can destroy peace of heart; but rather looking to the Peace-giver, the Lord Jesus Christ!
A Blessed Nation
The Psalmist wrote: Blessed is the nation whose God is the Lord and the people whom he has chosen for his own inheritance (Psalm 33:12). It was noted that though this is in regard to the nation of Israel, it is not limited to such; for He is God of the Gentiles (non-Jewish) as well! 
God's Word expresses numerous benefits for having received God into one's heart and life; of His only begotten Son, the Lord Jesus Christ as Lord and Savior, and the guiding hand of God's Spirit, who leads one to make such a decision in their life!  Scripture reveals: God so loved the world, that he gave his only begotten Son (the Lord Jesus Christ), that whosoever believes in him, should not perish, but have everlasting life (John 3:16).

Blameless and Harmless
Apostle Paul wrote: That you may be blameless and harmless (innocent), the sons (children) of God, without rebuke (fault), in the midst of a crooked and perverse nation (rebellious nation towards God status), among whom you shine as lights in the world (Philippians 2:15). 
It was note that to be blameless is no finger of accusation pointed at you; harmless is to be morally pure; without rebuke is without incurring spiritual damage; to shine as lights in the world, is as stars that are readily noticeable in a dark sky. Jesus said: Let your light (testimony) so shine before men, that they may see your good works (life), and glorify your Father which is in heaven (Matthew 5:16). 
It was noted that the believer in Christ is to shine forth into the darkness of human depravity.  Darkness is the absence of light and darkness cannot dispel the light, but the smallest light can dispel the greatest darkness!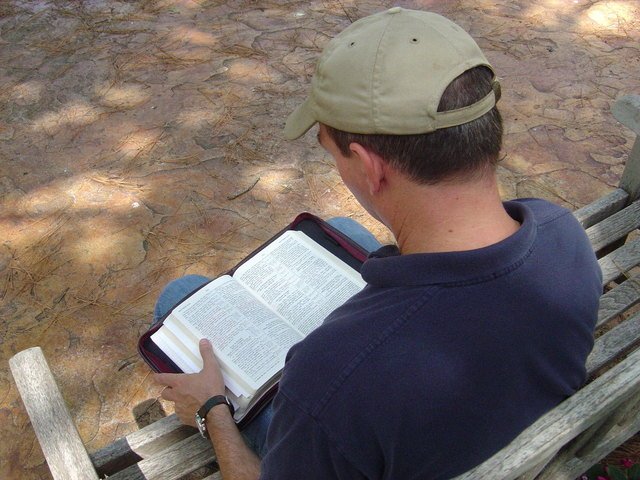 GOT QUESTIONS  A Website where Bible questions are answered. With over 8,000 answers to frequently asked Bible questions published online, approximately 85% of the questions we are asked already have answers available to you instantly.  This Website is an easy way to search out any questions you may have.
YOU MAY BE INTERESTED IN
Latest Weekly Audio Podcast "Revival in the Word" helps identify with the Word of God concerning the economic, political, and religious times in which we live.