RETURN TO HOLINESS
---
INTRODUCTION
A return to holiness is a must if the Church of Jesus Christ is to be what He is coming back for.  Scripture reveals: That he might sanctify (set it apart) and cleanse it with the washing of water by the word. That he might present it to himself a glorious church, not having spot, or wrinkle, or any such thing; that it should be holy and without blemish (Ephesians 5:26-27). 
It was noted that the ultimate purpose of Jesus' love for the church is to present her to Himself as a chaste bride.  As a man wants a sexually untainted virgin as a bride, so Jesus wants His church to be without moral flaw.  However, the Church, in many instances, has deviated from its intended path. 
---
A Return to Holiness
Loss of a Blessing
Scripture reveals: Follow (pursue) peace with all men, and holiness, without which no man shall see the Lord; looking diligently lest any man fail (fall short) of the grace of God: lest any root of bitterness springing up trouble you, and thereby many be defiled; lest there be any fornicator or profane (godless) person, as Esau, who for one morsel of meat (food) sold his birthright (Hebrews 12:14-16). 
Believers are warned to avoid obstacles that would spiritually trip their continuous dedication to Christ!  It was noted that the result in Esau's life was that afterward, when he wanted the blessing, he was rejected. He repented with tears but the situation was irrevocable.
Strait and Narrow Way 

The church, in many instances as previously mentioned, is walking hand in hand with the world and failing to recognize it.  A new generation of believers is coming into being that is casting away the path of righteous living, and pursuing a path contrary to the strait and narrow way Jesus spoke of.
Jesus said: Enter you in at the strait gate: for wide is the gate, that leads to destruction, and many there be which go in thereat.  Because strait is the gate, and narrow is the way, which leads to life, few there be that find it (Matthew 7:13-14).  It was noted that to enter in at the strait gate means that one must come through the narrow gate in order to reach the path that leads to eternal life. Though many are on the broad way that leads to destruction; Christ is both the gate and the way, and God enables men to find that gate. 
Scripture reveals: Behold, I (Jesus) stand at the door (that of one's heart) and knock; if any man hear my voice, and open the door (only you can), I will come in to him, and will sup (dine) with him, and he with me (Revelation 3:20)! This was addressed to the Laodicean church, to turn from their lukewarmness, and enjoy His blessings again!
Ask for the Old
Paths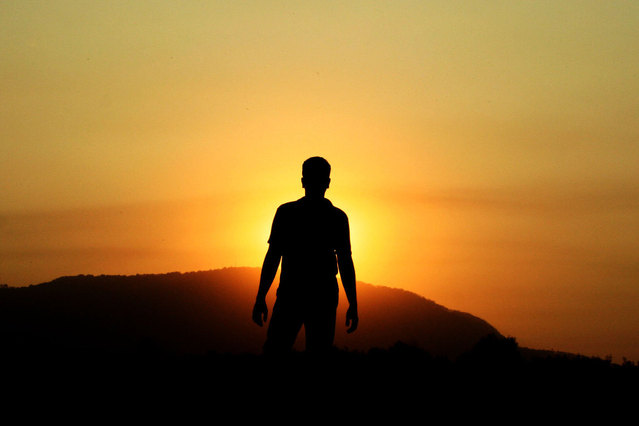 The prophet Jeremiah proclaimed: Thus saith the Lord, Stand you in the ways, and see, and ask for the old paths (a return to holiness) where is the good way, and walk therein, and you shall find rest for your souls.  But they said, We will not walk therein.  Also I set watchmen over you, saying, Hearken to the sound of the trumpet.  But they said, we will not hearken (Jeremiah 6:16-17).
God's response to their rejection: Hear, O earth; behold, I will bring evil (calamity) upon this people, even the fruit of their thoughts, because they have not hearkened to my words, nor to my law, but rejected it (Jeremiah 6:19).  It was noted that the people's stubborn refusal to walk in the traditional (holiness) ways; moving in their own paths, and following their own way, would eventually lead to their downfall. 
We are living in a generation that no longer walks in the path of sanctification (being set apart unto God), righteousness (doing that which is right in the sight of God), and holiness (a godly nature) in accordance with God's Word.  A return to holiness would necessitate those characteristics again!
A Sanctified Church
Jesus desires that His Church be sanctified (set apart) in His name. The life of the believer is to be a living sacrifice to the Lord.  Such a walk requires a return to holiness.  Scripture reveals:  I beseech you by the mercies of God, that you present your bodies a living sacrifice, holy, acceptable to God, which is your reasonable service. 
And be not conformed to this world; but be you transformed by the renewing of your mind (a return to holiness), that you may prove what is that good, and acceptable, and perfect, will of God (Romans 12:1-2). It was noted that the body that had been an instrument of sin is now (upon conversion) to be presented to God as a channel through which the righteousness of God is manifested.
Scripture reveals: That everyone should know how to possess his vessel in sanctification and honor (1 Thessalonians 4:4).  For God has not called us unto uncleanness, but unto holiness (1 Thessalonians 4:7). To the end he may establish your hearts unblamable in holiness before God, even our Father, at the coming of our Lord Jesus Christ with all his saints (reference to His second coming) (1 Thessalonians 3:13).

Weeding Out Impurity
A return to holiness is needed; in that there are many ungodly traits that have taken root in the Church, that need to be rooted out rather than allowed to grow.  If one allows a thistle to grow unabated it will eventually take over and kill the grass that is beneath it.  The only way to effectively be rid of its destructive nature is to alleviate it; root and all. 
The Church, in many nations, has allowed thistles of another sort to take root; in the form of worldliness which can be destructive unless dealt with.  Such placed before the believer in Christ could spiritually trip one up; if allowed.  The gigantic hand of acceptance is dominating many;  as it spreads with the help of those who see no wrong in the ungodly ways of man. 

Those Who Understand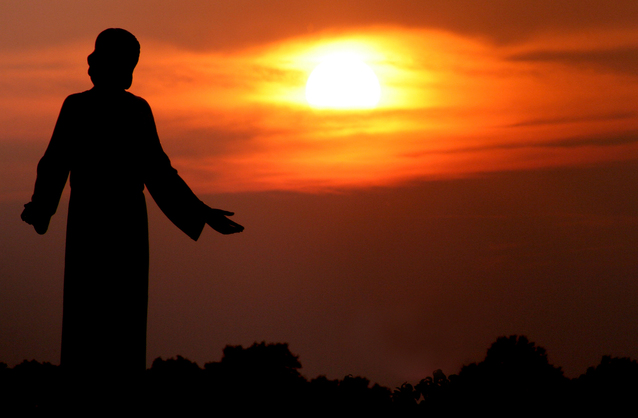 Those who have been purged by the blood of Jesus Christ, been forgiven of sin, washed in His precious blood, made white as snow, filled with His Spirit; the Spirit of the living God, understand!  Those who have not deviated from the path of righteousness and purity in Christ, understand.
Scripture reveals: Know you not that your body is the temple of the Holy Ghost (that of God's Spirit) which is in you, which you have of God, and you are not your own?  For you are brought with a price: therefore glorify God in your body, and in your spirit, which are God's (1 Corinthians 6:19-20).  It was noted that the individual believer's body is a temple of the Holy Ghost (that of God's Spirit). The price paid was the blood of God's only Son; the Lord Jesus Christ, at the Cross of Calvary for an atonement of the sins of the world.  
Scripture reveals: Having therefore these promises, let us cleanse ourselves from all filthiness of the flesh and spirit, perfecting holiness in the fear of God (2 Corinthians 7:1).  Wherefore come out from among them (the ungodly), and be you separate saith the Lord, and touch not the unclean thing; and I will receive you (2 Corinthians 6:17). A return to holiness is ordained of God by His Word!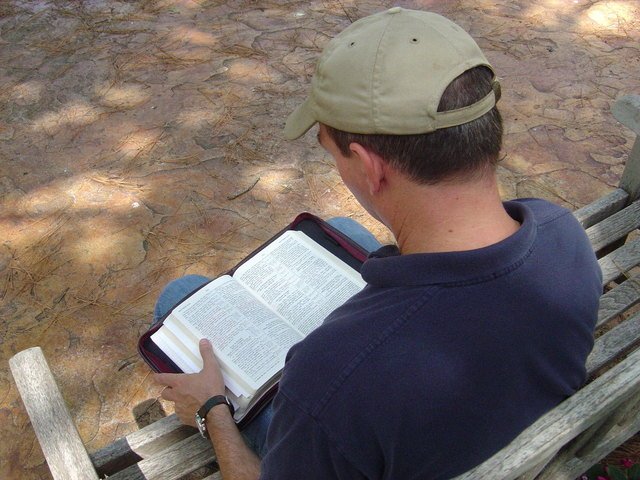 GOT QUESTIONS  A Website where Bible questions are answered.  With over 4,500 answers to frequently asked Bible questions published online, approximately 75% of the questions have answers available instantly.  This Website is an easy way to search out any questions you may have.