ZERO HOUR 
TO DESTRUCTION

---
INTRODUCTION
Zero hour to destruction is a pre-established fact in God's Word except for the timing which is determined by God.  Scripture reveals that God's abundant mercy has opened an avenue of repentance to preclude the destructive measures announced.
Failure to repent opens the door for zero hour to destruction becoming a reality as in the pre-Flood days of Noah, Sodom and Gomorrah, and Babylon the hold of every foul spirit, among many others throughout God's Word.  Failure to repent assures the judgmental stroke of God being unleashed.
---
Zero Hour to Destruction
A Reality
The Apostle Peter revealed: God spared not the angels that sinned, but cast them down to hell, and delivered them into chains of darkness, to be reserved unto judgment.  Spared not the old world, but saved Noah the eighth person, a preacher of righteousness, bringing in the flood upon the world of the ungodly. 
Turned the cities of Sodom and Gomorrah into ashes condemning them with an overthrow (destruction), making them an example to those that after should live ungodly; and delivered just Lot, vexed (oppressed) with the filthy conversation (conduct) of the wicked (2 Peter 2:4-7).  In each case zero hour to destruction came to reality for the ungodly.
Ungodly Activities
Some nations are dashing headlong towards a zero hour to destruction scenario by ungodly activities that previously would not have been allowed but now openly flaunted and promoted.  The Prophet Isaiah identified such a time in saying: Woe to them that call evil good and good evil; that put darkness for light and light for darkness; that put bitter for sweet and sweet for bitter! 
Woe to them that are wise in their own eyes and prudent in their own sight (Isaiah 5:20-21); which justify the wicked for reward and take away the righteousness of the righteous from him (Isaiah 5:23)!  Isaiah did not mince words in foretelling what was forthcoming; neither should we!
Abominations Being
Committed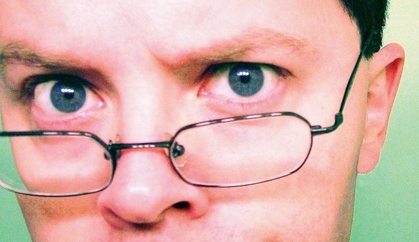 The prophet Ezekiel (referenced as Son of man) was shown, by God, abominations being committed.  Ezekiel was shown what the ancients (elders) of the land were doing in the dark, every man in the chambers of his imagery (room of his idols), saying the Lord sees us not. 
Ezekiel was told to turn yet again and see greater abominations that was being done, at the gate of the Lord's house, where women were weeping before a fertility God.  Ezekiel was told again to see yet greater abominations.  He was brought to the inner court of the Lord's house where about 25 men had their backs toward the temple of the Lord, and their faces toward the east; were worshiping the sun toward the east (Ezekiel 8:12-16).
Is This a Trivial
Thing
Ezekiel was asked of the Lord concerning the abominations being committed in the land: Son of man, is this a light (trivial) thing that they commit the abominations which they commit here? Then judgment was pronounced: Therefore will I deal in fury; my eye shall not spare, neither will I have pity, and though they cry in my ears with a loud voice, yet will I not hear (Ezekiel 3:18). 
It was noted that where there is no fear of God, no reverence for God, every evil can and will abound.  The idea that we humans will be good without God is a deceptive fallacy.  When people are devoid of the knowledge and wisdom that come from believing God and having reverence for Him, they become morally corrupt, exceedingly evil, violent and destructive.
Immoral Practices
Committed
How many nations are in tune to the Babylon spoken of in the Book of Revelations?  How many nations are headed to a zero hour to destruction category due to immoral practices being proudly proclaimed and upheld?  Scripture reveals that Babylon was the habitation of devils (demons or demonic individuals), and the hold of every foul spirit; that nations have drunk of the wine of her fornication having committed fornication with her. 
A warning is given: Come out of her, my people, that you be not partakers of her sins, and that you receive not of her plagues; for her sins have reached unto heaven, and God has remembered her iniquities (Revelation 18:5). Her plagues shall come in one day, death, and mourning, and famine; and she shall be utterly burned with fire; for strong is the Lord God who judges her (Revelation 18:8).
Umbrella of Protection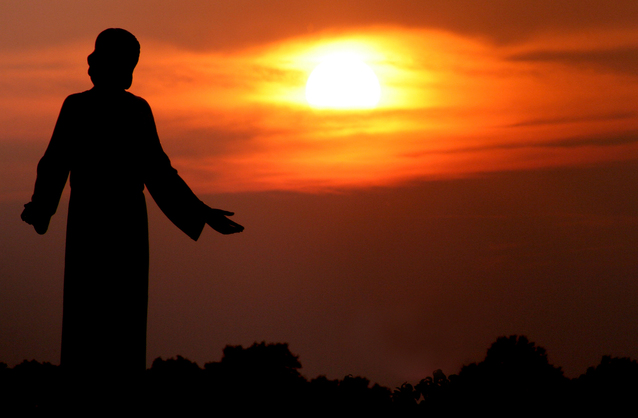 The Psalmist David revealed: The Lord looks from heaven; he beholds all the sons of men.  From the place of his habitation he looks upon all the inhabitants of the earth (Psalm 33:12-13).  The eye of the Lord is upon them that fear (reverence) him; upon them that hope in his mercy (Psalm 33:18).  Are nations today in such a category?  Are they under God's umbrella of protection and provision or headed toward a zero hour to destruction category?
It was noted that God having power and authority to create also has power and authority to destroy that which He creates.  This was shown by the Flood.  When humans become so evil, that every thought and imagination of the human mind and heart was only evil continually, God decided to destroy from the earth the humans He had created.  To give life and take away life are both within God's authority.
Repentance and Return
to God
An inroad is being laid towards a zero hour to destruction category that only repentance and a return to God can alleviate!  One such occasion was noted in revealing the fate of the city of Nineveh which such an hour had been declared.  Scripture reveals that a man of God (Jonah) was sent to pronounce God's judgment. It is recorded that Jonah went to Nineveh, according to the word of the Lord. 
Now Nineveh was an exceeding great city (over 120,000 inhabitants) of three days' journey. And as Jonah began to enter into the city a day's journey, he cried out and said, yet forty days, and Nineveh shall be overthrown (destroyed) (Jonah 3:3-4). 
Sign of Repentance
Scripture reveals: The people of Nineveh believed God, and proclaimed a fast, and put on sackcloth (a sign of repentance), from the greatest of them even to the least of them (Jonah 3:5).  It was a national endeavor; not just a few individuals, and started with the king of Nineveh, which was further emphasized by a fast in which neither man nor beast, herd nor flock, would taste anything; nor drink water.
In the midst of fasting they were to cry mightily to God, and to turn everyone from his evil way, and from the violence that is in their hands, saying, who can tell if God will turn and repent (relent), and turn away from his fierce anger that we perish not (Jonah 3:9)?
Repentance Accepted
Scripture reveals: God saw their works (repentance), that they turned from their evil ways; and God repented (relented) of the evil (destruction) that he had said that he would do to them, and he did it not (Jonah 3:10). 
The zero hour to destruction had been avoided through repentance!  It was noted that God did not change in His ultimate intention towards the Ninevites; rather, they changed in their attitude toward Him.  On the basis of that change; God could deal with them in mercy, rather than in judgment as their failure to repent would have necessitated.
Destruction Kept in
Store
In regards to a zero hour to destruction Apostle Peter declared: The world that then was (pre-Flood days of Noah), being overflowed with water, perished; but the heavens and the earth, which are now, by the same word are kept in store, reserved unto fire against (until) the day of judgment and perdition (destruction) of ungodly men (2 Peter 3:6-7).
It has not yet happened with the reason to why given by Apostle Peter: The Lord is not slack concerning his promise (destruction of the ungodly), as some men count slackness; but is longsuffering to us-ward, not willing that any should perish, but that all should come to repentance (2 Peter 3:9). 
It was noted that God is not willing that any should perish expresses His desire for the salvation of all who will trust in Him.  Scripture reveals: Whosoever shall call upon the name of the Lord (the Lord Jesus Christ) shall be saved (Romans 10:13).
Day of the Lord
Apostle Peter revealed that the day of the Lord will come (to the unsaved) as a thief in the night, in which the heavens shall pass way with a great noise, and the elements shall melt with fervent heat, the earth also and the works therein shall be burned up. Seeing that all these things shall be dissolved (zero hour to destruction being fulfilled), what manner of persons ought you to be in all holy conversation (conduct) and godliness (2 Peter 3:10-11). 
Nevertheless we (the believers), according to his promise, look for new heavens, and a new earth, wherein dwells righteousness. Wherefore, seeing that you look for such things, be diligent that you may be found of him (the Lord Jesus Christ) in peace, without spot (sin), and blameless (2 Peter 3:13-14).
Admonishment Towards
Salvation of the Soul
Apostle Peter declared: Seeing you know these things before (beforehand), beware lest you also, being led away with the error of the wicked, fall from your own steadfastness.  But grow in grace, and in the knowledge of our Lord and Savior Jesus Christ (2 Peter 3:17-18).  This is an admonishment towards the salvation of the soul.
It was noted that if we abide by the principles taught in the Bible, our country will go on prospering and to prosper; but if we neglect its instructions and authority, no man can tell how sudden a catastrophe may overwhelm us and bury all our glory in profound obscurity (Daniel Webster). For one to avoid zero hour to destruction they must be mindful of the signs of the time that are promoting such a concept!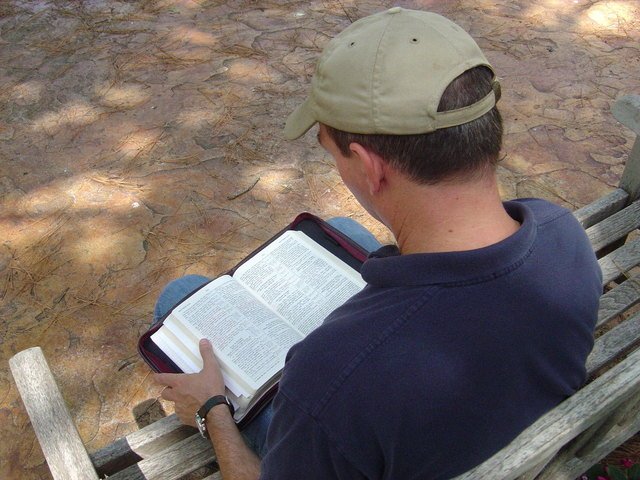 GOT QUESTIONS  A Website where Bible questions are answered.  With over 8,000 answers to frequently asked Bible questions published online, approximately 85% of the questions we are asked already have answers available to you instantly.  This Website is an easy way to search out any questions you may have.