FURTHERANCE OF THE
GOSPEL

INTRODUCTION
Furtherance of the gospel is necessary in a world that has allowed evilness to be promulgated regardless of its endangerment to the soul. There is an onrush of ungodliness that is influencing nations, individuals, who once stood for the Unadulterated (Pure) Word of God. There is an unleashing of false doctrines that captivate the mind rather than that of a godly influenced. 
Furtherance is encouragement towards the growth of agenda whether it be good or evil.  The prophet Isaiah prophesied of evilness saying: Woe to them that call evil good and good evil; that put darkness for light and light for darkness; that put bitter for sweet and sweet for bitter! Woe to them that are wise in their own eyes and prudent in their own sight (Isaiah 5:20-21).
Which justify the wicked for reward and take away the righteousness of the righteous from him (Isaiah 5:23).  Many nations have allowed such to dominate the land; with an increase in intensity rather than being abated.
Furtherance of the Gospel
Hindered by False Teachers 
The Apostle Paul, in addressing the Galatians, wrote: I marvel  (am astonished) that you are so soon removed (turning away) from him that called you into the grace of Christ to another (different) gospel.  Which is not another, but there be some that trouble you, and would (want to) pervert the gospel of Christ (Galatians 1:6-7).
The Galatians were in the initial stages of defecting to another Gospel; with the message of salvation (through Christ) being proclaimed that was different from what was originally received.  The Apostle Paul issued a warning to those who were attempting to pervert the gospel of Christ: If any man preach any other gospel to you than that you have received, let him be accursed (condemned) (Galatians 1:9).
A Social Gospel
We are witnessing an advancement of a social gospel that dispels the seriousness of obedience to God's Word; allowing ungodly precepts to be nurtured to coincide with desired lifestyles.  There is a laxity in adherence to the righteousness of God proclaimed in His Word; allowing the growth of unrighteousness to manifest itself; oftentimes presented as the gospel truth.
There is now an acceptance of the previously unacceptable by a new generation of believers, who have failed to receive godly instruction from the previous generation; rejecting its need in the present day culture, with a result of no longer seeing the manifestation of God's power as in previous times.
Vengeance on Failed
Obedience
The Apostle Paul noted: In flaming fire taking vengeance on them that know not God and that obey not the gospel of our Lord Jesus Christ. Who shall be punished with everlasting destruction from the presence of the Lord, and from the glory of his power (2 Thessalonians 1:8-9).  Everlasting destruction is a conscious expulsion from the presence of God.
Adam and Eve were driven (suffered expulsion) from the Garden of Eden due to disobedience to God's Word.  The Garden of Eden was a literal paradise on earth until, through deception, God's Word was cast aside for a half-truth.  Deception and pandering is still ongoing today as men elevate themselves above God to walk in their own pre-conceived ways rather than adhere to the Unadulterated (Pure) Word of God.
Flames of Divine
Wrath
Jonathan Edwards sermon, Sinners in the Hands of an Angry God, contain these words: Consider the fearful danger that you are in: You hang by a slender thread, with the flames of divine wrath flashing about it, ready every moment to singe it, and burn it asunder.  
You have no interest in any mediator, and nothing to hold on to save yourself, nothing to keep the flames of wrath away, nothing of your own, nothing that you have done, nothing that you can do, to induce God to spare you one moment.
Those words ring loud and clear today towards endangered souls who are about to descend into eternity (Hell) without the benefit of a Savior (the Lord Jesus Christ), unless repentance comes into focus prior to Judgment Day.
Source of Deliverance
It will take the hand of God to bring departed nations, and individuals, to acknowledging Him, and His Son, the Lord Jesus Christ, as the only source of deliverance.  Scripture reveals: God sent not his Son into the world to condemn the world; but that the world through him might be saved.  He that believes on him is not condemned: but he that believes not is condemned already, because he has not believed in the name of the only begotten Son of God (John 3:17-18).
He that believes the Son (on the Lord Jesus Christ) has everlasting (eternal) life: and he that believes not the Son shall not see life; but the wrath of God abides (remains) on him (John 3:36).  Furtherance of the gospel message is of the utmost importance; allowing the truth of the gospel and its message of deliverance to be presented; without compromise or changing of the guard, which we are witnessing today.
Will Not Endure Sound
Doctrine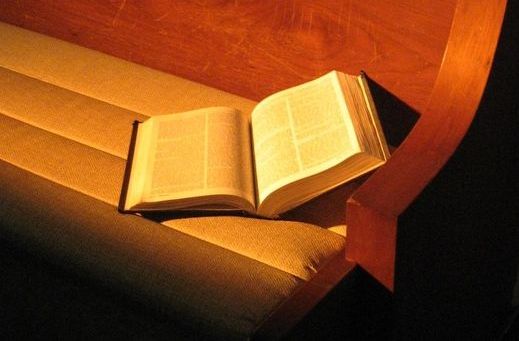 A charge was given by the Apostle Paul to Timothy, a young evangelist: Preach the word (towards the furtherance of the gospel), be instant (ready) in season, out of season; reprove, rebuke, exhort with all longsuffering and doctrine.
For the time will come when they will not endure sound doctrine; but after their own lusts shall they heap to themselves teachers, having itching ears; they shall turn away their ears (hearing) from the truth and shall be turned into fables (that which is fictitious) (2 Timothy 4:2-4). Preaching is the God-ordained means to prevent defection from the truth; that is, not to be hindered by those who seek to misrepresent its clarity, by representing their own perceived notions and lifestyles.
Transfusion of Truth
There is a great need for nations, and individuals, to receive the life-saving transfusion of the truths of God's Word to bring them into a glorious reunion with God, and His Son, the Lord Jesus Christ.  Life transformation is a miraculous occurrence that takes place at the moment of conversion to Christ.
The Apostle Paul noted: If any man be in Christ, he is a new creation (creation); old things are passed away (the sinful nature of man); all things become new (the newness of Christ in us) (2 Corinthians 5:17). The purity of such a moment is gratifying knowing one's sins have been tossed into the sea of forgiveness; no longer to be remembered, when one is adopted into the household of faith in Christ!
No Sense
of Accountability
A man was asked: If given an hour to explain the Gospel to someone, how would you do so? He said he would spend the first fifty minutes on the bad news of salvation, and then the last ten minutes on the good news of salvation, because without the context of judgment one would not appreciate or even understand salvation.
It was noted that when people conduct their lives as though there is no God, who knows and judges every person, evil can abound.  The most dangerous society is one in which people have no sense of accountability to God, and no fear of God. People need to hear the Unadulterated (Pure) Word of God (the furtherance of the gospel), to be informed that God judges and saves.
Attempt to Suppress
We are seeing opposition to the gospel message, in many lands, with an attempt to suppress its message of deliverance, but rather than decrease its strength and power, it actually increases its influence! Jesus said: This gospel (furtherance of the gospel) must be published among all nations (Mark 13:10).
Go you (Jesus' disciples), and teach (disciple) all nations, baptizing them in the name of the Father, and of the Son, and of the Holy Ghost (God's Spirit). Teaching them to observe all things whatsoever I (Jesus) have commanded you; and, lo, I am with you always, even to the end of the world (Matthew 18:19-20). 
This is known as the Great Commission which includes evangelism, baptism, and education.  God has equipped His anointed to preach the truth to all who will hear, and accept, the gospel message of hope and salvation! 
Power of the Gospel
It was noted that if truth is not promulgated, error will be. If the power of the Gospel is not felt throughout the length and breadth of the land, anarchy and misrule, degradation and misery, corruption and darkness (sinfulness) will reign without mitigation or end (Daniel Webster).  This statement notes the downside of rejection of the furtherance of the gospel and what comes into foreplay as a result.
However, when proclaimed, we are told of an incident in the Apostle Paul's life in which some believed.  Scripture reveals: Apostle Paul in Athens, spirit was stirred (provoked) in him, when he saw the city given over to idolatry (idol worship) (Acts 17:16). After presenting God and the Lord Jesus Christ to them, it was recorded that some mocked; others said, we will hear you again in this matter; but certain men clave (joined) to him, and believed (evidence of the furtherance of the gospel message bearing fruit) (Acts 17:34).
Word Proclaimed will
Accomplish its Mission
The furtherance of the gospel message is proclaimed by the prophet Isaiah, in speaking concerning the word of the Lord: As the rain comes down, and the snow from heaven, and returns not thither, but waters the earth, and makes it bring forth and bud, that it may give seed to the sower, and bread to the eater; so shall my word go forth out of my mouth (though His anointed servants); it shall not return to me void (empty), but it shall accomplish that which I please, and it shall prosper in the thing whereto I sent it (Isaiah 55:10-11).
God reveals Himself to men by His Word, which shall not return to Him void (in vain).  The Word of God, when proclaimed in its entirety, accomplishes His purpose in announcing salvation to all of mankind. Acceptance or rejection falls upon each individual; God has done His part, it is up to man to receive or reject so great a salvation offered, through His Son, the Lord Jesus Christ.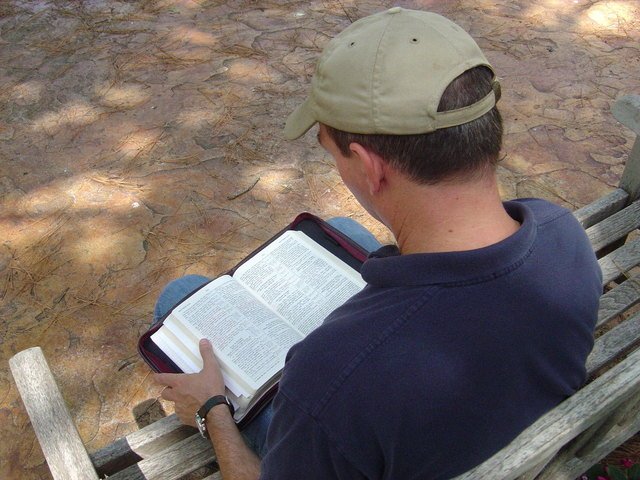 GOT QUESTIONS  A Website where Bible questions are answered.  With over 8,000 answers to frequently asked Bible questions published online, approximately 85% of the questions we are asked already have answers available to you instantly.  This Website is an easy way to search out any questions you may have.